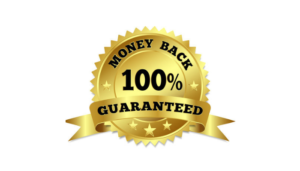 The ILM Assignment Help is responsible for delivering the service on schedule and following the Customer's specifications. If our service fails to meet your expectations, you may request a refund. Because our company provides legitimate academic aid, we want to make sure you are satisfied! Therefore, we offer high customer satisfaction levels. As a result, nearly all our customers turn to us for further orders.
Things can, however, go wrong from time to time, and in these cases, you can always take advantage of our return policy. We handle all refund claims promptly and per the terms and circumstances. There are several scenarios in which a full refund may be applicable:
Deadline not met
It is exceedingly rare for this to happen, but you will receive a full refund if it does. If we couldn't provide the sample by the original deadline because of your additional instructions, you won't get a refund. In addition, if you fail to provide your Writer with any materials they may have requested, you will not receive a refund. It is recommended that you send the necessary materials as soon as possible after receiving a communication from your Writer.
We may not be able to provide a refund if we have asked, and you have agreed, to give us additional time to fulfil your order. There may be delays due to the intricacy of the problem, a communication breakdown between the Customer and the Experts, or a change in requirements since this is a research-based project. Whenever ordering on our site, you should allow some buffer time for the service delivery by your desired date, although we try our best to meet that deadline.
You will be assigned to the most qualified expert; however, there is a chance that they will be preoccupied with another assignment or that a qualified expert may not be identified. In this case, we will refund your money or offer you another task worth the same amount.
If you change your mind for any reason
The option of cancelling your order is available to you at any moment. We don't require you to let us know what you choose, but you can if you wish. First, however, we need to remind you. The order cannot be cancelled if a writer is working on it at the moment. This is because we have to pay our authors as long as they have an order.
So, if you would like your money back, please make your request as soon as possible. All of our clients are asked to review their instructions before posting them on our website. If you cancel the purchase after the Writer has been confirmed, you'll receive a refund of 100% to 75%, as compensation for both the company's and Writer's efforts to provide you with both the services you ordered.
Duplicate orders/transactions
It is possible to make a mistake when making a purchase. There have been instances where this has occurred, despite it not being a common error. If you have made the same purchase twice, please let us know as soon as possible. Upon request, we will refund the additional payment and let you spend it as you wish.
Duplicate orders could be rescinded by contacting us as soon as possible if they were placed by mistake. A refund will be given if it is determined that the order was placed accidentally. In any case, we'll proceed with the orders and assign them to our writers. Once your order has been assigned, you will not be able to receive a refund. However, you will receive a refund within five working days.
If you are not satisfied with the sample provided after three revisions
Whenever you are dissatisfied with the quality of the work and wish to receive a refund, the firm is obligated to address your concerns and make the necessary corrections. If you are still not satisfied, ILM Assignment Help will conduct an investigation. Refund requests will be approved or denied based on the results of the inquiry.
It is essential to keep in mind that we only issue refunds after three changes to your sample. Furthermore, the first revision, which is usually done on the first draft, is not included. Finally, it is essential to remember that we want our clients to be happy.
Therefore, we are dedicated to providing our customers with fair service and guaranteeing their satisfaction. If you allege that the paper on which our Writer worked is plagiarized, you must provide a Turnitin report. In addition to this report, no additional reports or refunds will be accepted.
Getting a fail grade on the assignment
If you receive a Fail Grade, you are entitled to submit a refund request within 60 days of receiving your purchased solution, along with a copy of your professor's feedback. Upon discovering any errors on our site, we will refund between 50 per cent and 100 per cent of your order through an equivalent transfer of the amount paid to ILM Assignment Help. If this is the case, the customer service team's decision will be final. If you request a refund 60 days after obtaining your assignment reference solution, we will not honour it.
Guarantee of a full refund
This type of policy protects you against incompetence and similar occurrences. Consequently, if your refund request is legitimate, we'll complete it within five business days. Our refund policy is designed to give you peace of mind and increase your trust in our services. By following this policy, you can be assured that you will have no concerns.
In the following scenarios, refund requests will not be processed.
Refund Requests made through unofficial means:

Refund Requests can only be considered if submitted in writing via the ILM Assignment Help Student Portal.

 Communication made through social networking sites, email, and any other means is not considered formal.

If you are ordering editing, proofreading, or formatting, please remember that the content you submit is original and may have contextual errors.
If more than 60 days have passed since receiving your solution, we will not consider refund claims.