ILM Level 5
November 3, 2021

Posted by:

admin

Category:

ILM Level 5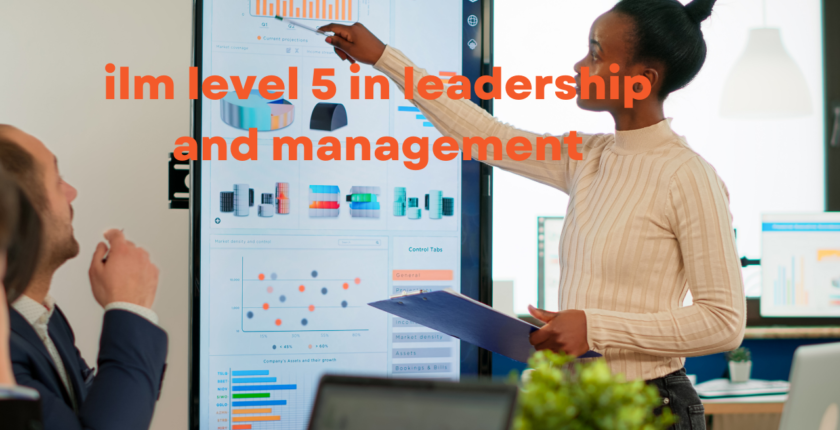 Specifically designed to help practising middle managers improve their performance and prepare for senior management, the ILM Level 5 Diploma in Leadership and Management helps them develop their skills and experience. The modules that make up the qualification cover skills in several core areas — working with people, managing yourself and personal skills, providing direction, facilitating innovation and change, achieving results, and using resources.
For whom is this qualification intended?
This qualification is designed for project managers, department heads, and other practising middle managers.  Develop your skills and experience, improve your performance and prepare for senior management responsibilities.
Benefits for you
Get a thorough understanding of your role and responsibilities
Build better relationships by improving your interpersonal skills
Be clear about the objectives and values of your organization
Lead people to achieve their goals and motivate them to do so
Identify ways to improve your performance as a manager Impact on your employer
Impact for organization
Middle managers who understand their roles and functions in your organization
Improved alignment with the organization's overall strategy
Leaders who understand and develop their leadership styles and behaviours
Focus on the skills you need
Qualifications are available in three forms: a concise Award, an introductory Certificate or an extensive Diploma. This qualification consists of six units, each containing a specific set of skills and knowledge:
Work with people – such as dealing with stress and conflict effectively, managing remote workers, and building excellent customer relations
You'll learn about assessing your leadership performance and developing critical thinking skills in the unit Managing yourself and personal skills.
Providing direction – for example, leading teams to achieve organizational goals and objectives and making informed and firm management decisions.
Fostering innovation and leading people through changes – for example, building a culture of improvement
Results-oriented management, e.g., managing projects to a
chieve results and managing for efficiency and effectiveness
Utilizing resources, including facilities management and information management.
Work with your employer or training provider to select the units that best meet your individual and organizational needs.
The progression routes
Students who succeed in the program may progress to any of the following further qualifications, based on their circumstances:
1. Level 5 Award in Management
L5 Certificate or Diploma in Management
2. Level 5 Certificate in Management
3. Level 5 Diploma in Management
4. L6 Award in Management
5. L6 Diploma in Management
6. L7 Award in Executive Management
7. L7 Award in Strategic Leadership
8. L7 Certificate in Executive Management
9. L7 Certificate in Strategic Leadership
10. L7 Diploma in Executive Management
11. L7 Diploma in Strategic Leadership
12. L7 Diploma in Executive Management and Strategic Leadership
Course content
A minimum of 37 credits will be required for you to attain the ILM Level 5 Diploma in Leadership and Management.
Choose from the following ILM Level 5 Leadership and Management units to make up the credits you need to pass:
ILM Level 5 Qualifications in Coaching and Mentoring
Level 5 Leadership and Management
8607-501 Managing Improvement
8607-502 Making a Financial Case
8607-503 Developing Critical Thinking
8607-505 Managing Individual Development
8607-507 Understanding the Organisational Environment
8607-508 Understanding Organisational Culture and Ethics
8607-509 Managing Customer Relations
8607-513 Managing Information
8607-514 Managing Recruitment
8607-515 Managing Work Analysis
8607-516 Analysing and Interpreting Statistics to Inform Management Decisions
8607-521 Managing Own Continuing Professional Development (Certificate and Diploma)
8607-523 Preparing to Apply Lean Production and Improvement Methodologies to Operational Problems in Service Delivery
8607-524 Applying Lean Production and Improvement Methodologies to Operational Problems in Service Delivery (Certificate and Diploma only)
8607-525 Improving and Maintaining the Organisation's Environmental Performance
8607-526 Managing Remote Workers
8607-527 Partnership Working
8607-528 Understanding Governance of Organisations
8607-529 Knowledge and Information Management
8607-530 Understanding the Skills, Principles and Practice of Effective Management Coaching and Mentoring
8607-531 Improving Own Leadership Performance Through Action Learning

8607-533 Managing Mental Health in the Workplace 

8607-550 Understanding the Skills, Principles and Practice of Effective Coaching and Mentoring within an Organisational Context
Get an overview of other Levels
On-Time Delivery
Plagiarism-Free Assignments
High-Quality Assignments
Pocket-Friendly Services
Free Revisions
24/7 Customer Care Support
GPTZero Report