ILM level 2
November 2, 2021

Posted by:

admin

Category:

ILM Level 2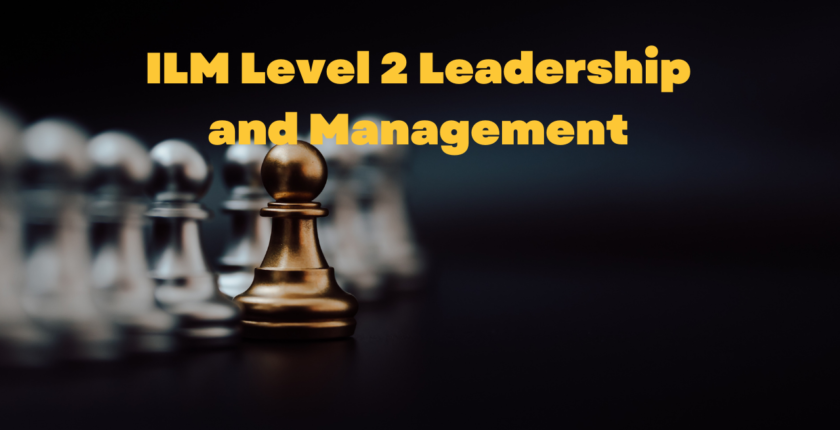 The ILM Level 2 Award in Leadership & Team Skills is a qualification explicitly designed to provide both practising and aspiring team leaders with a strong foundation for their leadership development.
This award is particularly beneficial for current Team Leaders, as it equips them with the skills necessary to enhance their effectiveness and confidence in their roles. It also supports those who are new or aspiring to team leadership, by helping them transition from being a team member to leading a team and defining the responsibilities, authority, and accountability of a team leader.
For those who are new to team leadership or aspiring to take on a leadership role, the Units covered in this award can serve as an excellent starting point to gain a thorough understanding of the principles and practical aspects of team leadership.
Is this course right for me?
The Institute of Leadership and Management Level 2 Certificate in Leadership and Team Skills encompasses critical components such as communication, working with people, setting direction, providing direction, and achieving results. This accreditation is highly valuable, regardless of your industry or management style.
This course is specifically designed for individuals seeking to enhance their existing management skills, improve team performance, and develop their leadership capabilities. The practical and transferable skills taught in this leadership and management course can bolster your confidence, validate your skills, and take your career to new heights.
By completing the ILM Level 2 Certificate in Leadership and Team Skills, you can substantially improve your management abilities and significantly advance your career prospects. The course has a 12-month study period, with 130 recommended guided learning hours.
Course content
The ILM Level 2 course offers comprehensive coverage of various topics aimed at enhancing your skill set and establishing your leadership position. To attain the ILM Level 2 Certificate in Leadership and Team Skills, you must earn a minimum of 13 credits.
A wide array of study units is available to earn these credits, including:
Who is this qualification for?
This qualification is designed for new and aspiring team leaders – get an in-depth introduction to the role and its responsibilities. This is a nationally recognised qualification – the ideal launch pad for your management career.
Benefits to individuals
Develop an understanding of the nature and role of mentoring
Reflect on own performance and learn the essentials of listening and questioning through mentoring
Understand the process of organizing mentoring activities and how to plan practical mentoring sessions
Reflect on own performance and determine goals, progress, and actions needed to improve
Benefits for employers
The program provides employees with the skills and knowledge to develop effective mentoring practices within their roles and responsibilities
Introduces essential mentoring skills and techniques to your organization to develop a mentoring culture
Learn about other levels here.
On-Time Delivery
Plagiarism-Free Assignments
High-Quality Assignments
Pocket-Friendly Services
Free Revisions
24/7 Customer Care Support
GPTZero Report