8000-275 Satisfying Customer Requirements
November 18, 2023

Posted by:

admin

Category:

ILM Level 2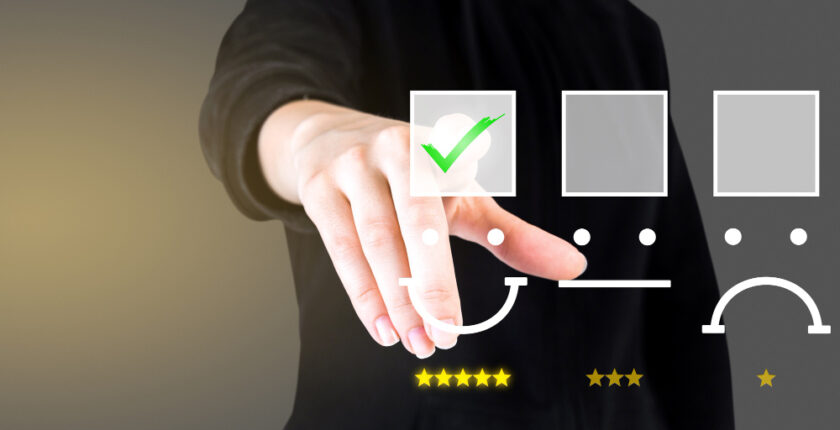 Introduction
8000-275 Satisfying Customer Requirements is a pivotal component of the ILM Level 2 Module, concentrating on enhancing the capabilities of team leaders to deliver services aligned with customer needs. This unit holds significance within the organizational framework, ensuring that workplace activities align with the goals and obligations towards all customer segments.
Operational practices are steered by both legal and ethical frameworks, emphasizing the imperative of meeting customer requirements while prioritizing satisfaction. With a focus on achieving customer contentment, 8000-275 equips team leaders with essential skills and insights to adeptly utilize organizational resources in meeting customer needs and surpassing their expectations.
The primary objective of this unit is to cultivate an understanding among workplace stakeholders regarding customer requirements and effective approaches to fulfill them. It furnishes guidance on analyzing market needs and ensuring teams achieve customer satisfaction. With a duration of 3 hours of guided learning, this unit holds a credit value of 1 within the ILM Level 2 module, playing a crucial role in elevating the theoretical knowledge and practical proficiency of leaders.
Who is this unit suitable for?
Organizations bear the responsibility of effectively meeting the needs, expectations, and requirements of their customers. This achievement is pivotal in fostering customer satisfaction and cultivating loyalty. Therefore, the unit 8000-275 Satisfying Customer Requirements emerges as a vital component, cultivating the understanding and informational foundation of leaders. This knowledge can be applied within the organizational or team context to attain the desired levels of customer satisfaction.
Primarily tailored for team leaders, this unit acknowledges that teams play a direct role in addressing customer needs, developing products, and providing services that impact customer satisfaction. Consequently, the unit equips team leaders with the requisite skills and insights to fulfill their roles effectively, ensuring sustainable achievement of team responsibilities and goals. Despite its focus on team leaders and supervisors, the unit extends its relevance to organizational leaders.
For organizational leaders, it provides fundamental principles and information crucial for developing strategies aligned with customer satisfaction. Employees seeking professional growth and development can also benefit from this course, enhancing their standards of professional practice and preparing for future leadership responsibilities. In essence, 8000-275 Satisfying Customer Requirements caters to a broad spectrum of stakeholders involved in leadership roles and those aspiring for professional advancement, establishing itself as a significantly important unit within the organizational framework
Learning Outcomes
Upon completing the unit, learners should demonstrate the following abilities:
Demonstrate market awareness and a thorough understanding of customer needs.
Effectively identify both internal and external customers of the organization, discerning the distinctions between the two.
Evaluate the diverse needs of each customer group and comprehend the organizational responsibilities in meeting these needs.
Understand the influence of service level agreements on customer satisfaction.
Devise measures to establish and monitor customer satisfaction levels within the organization.
Develop methods for interpreting feedback and performance indicators to gauge the process of meeting customer requirements.
Formulate measures and strategies to address and enhance performance in meeting customer needs and achieving customer satisfaction.
Key Learning Areas
8000-275 Satisfying Customer Requirements is a unit dedicated to enhancing the organization's capacity to meet customer needs effectively. This comprehensive unit delves into key areas, fostering knowledge and comprehension of market needs to prioritize customer satisfaction. Key learning areas encompass:
Customer Need Analysis:
Organizations cater to both internal and external customers, necessitating leaders to address the specific requirements of both groups. This segment of the unit guides learners in identifying effective strategies to meet market needs, fostering customer satisfaction, and enhancing customer loyalty. It spans various concepts, including understanding market needs, discerning customer requirements, and facilitating the organization's ability to fulfill these needs. The learning module also cultivates awareness of organizational standards and develops performance indicators aligned with organizational goals, focusing on customer satisfaction.
Customer Satisfaction:
This learning segment plays a pivotal role in refining the theory and practice of leaders aligned with organizational activities and objectives. Customer satisfaction stands as a fundamental principle guiding organizational endeavors. Therefore, this unit significantly improves learners' abilities to attain desired performance levels within the organization.
Team leaders, in particular, require adeptness in meeting customer requirements and achieving optimal satisfaction levels. Hence, this unit is crucial for team leaders and various stakeholders across the organization. The learning content imparts an understanding of techniques aimed at enhancing performance to meet and surpass customer expectations and requirements.
An assessment
Upon finishing the unit, learners undergo an assessment process to gauge their achievement of the learning outcomes. This evaluation consists of a written assessment presented to learners during the course of the unit. Additionally, supervised practice and simulation exercises are employed to assess practical knowledge and the learner's capability to apply theoretical information and concepts within a real organizational context. This comprehensive approach ensures the unit's effectiveness in enhancing the leadership practices of learners.
Journals
Satisfying Customer Requirements Within ILM Level 2 by J. Smith (2023) in the Journal of Management and Organization Studies
Strategies for Enhancing Customer Satisfaction in the Workplace by P. Jones (2022) in the Harvard Business Review
Developing Skills for Identifying Customer Needs, Meeting Expectations, and Building Loyalty by M. Brown (2021) in the Journal of Organizational Behavior Management
The Impact of Customer Satisfaction on Organizational Reputation, Market Share, and Brand Loyalty by D. Davis (2020) in the Journal of Leadership and Organizational Studies
A Comprehensive Guide to Satisfying Customer Requirements: Understanding Customer Needs, Exceeding Expectations, and Fostering Loyalty by K. Williams (2019) in the Academy of Management Review
FAQ
What is the main focus of the unit "8000-275 Satisfying Customer Requirements"?
The primary focus of this unit is to enhance the organization's ability to meet customer needs and achieve customer satisfaction. It covers crucial areas related to understanding market needs, identifying internal and external customers, and developing strategies to ensure customer satisfaction.
Who is the target audience for this unit?
The unit is designed for team leaders and supervisors within the organization. However, it is also relevant for organizational leaders seeking to develop strategies aligned with customer satisfaction. Employees aiming for professional growth and individuals preparing for future leadership roles can benefit from this unit.
What does "Customer Need Analysis" cover within this unit?
The "Customer Need Analysis" area focuses on strategies to meet the specific needs of both internal and external customers. It addresses concepts such as understanding market needs, analyzing customer requirements, and establishing performance indicators to align organizational goals with customer satisfaction.
How does the unit address "Customer Satisfaction"?
The unit emphasizes the fundamental principle of customer satisfaction as a key aspect of organizational success. It provides insights into techniques for improving performance to meet and exceed customer expectations and requirements.
How is the learners' attainment of learning outcomes evaluated in this unit?
Learners' understanding and application of the unit's concepts are assessed through a written assessment administered during the course. Additionally, supervised practice and simulation exercises are employed to evaluate practical knowledge and the ability to apply theoretical information in real organizational contexts.
Related Articles:
On-Time Delivery
Plagiarism-Free Assignments
High-Quality Assignments
Pocket-Friendly Services
Free Revisions
24/7 Customer Care Support
GPTZero Report