CIPD Level 7 Assignment Help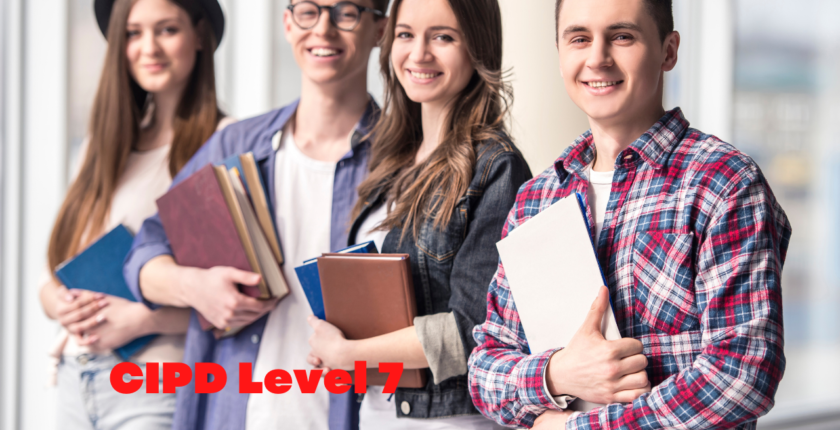 In the CIPD Level 7 Advanced Diploma in Strategic People Management, you will be tested on your strategic ability and handling complex people management and business decisions. In other words, if you pursue this CIPD accreditation, you will develop the latest specialisations necessary for your organisation to flourish in an ever-changing business environment.
Strategic Employment Relations and Strategic Reward Management are specialisations in this CIPD qualification. In addition, CIPD Level assignments include practical work, so we will be able to help you get the best grades while you take your time to master the skills and knowledge discussed in the classroom and at work. Therefore, you should not hesitate to take advantage of our CIPD assignment help services if you are having trouble completing your CIPD Level 7 assignments.
A brief overview of the CIPD's Advanced Diploma in Strategic People Management
CIPD offers an advanced diploma at Level 7 that is the highest available. This level corresponds to a postgraduate program. As an HR or Learning and Development professional, CIPD diploma holders will learn to design, develop, and implement strategies and innovative solutions to support organisational growth and performance. Additionally, you will learn essential skills in leadership and management.
The CIPD qualification will enable you to analyse the external environment and produce persuasive reports that influence key stakeholders. While pursuing the CIPD Level 7 qualification, you will have to complete several assignments to earn the highest grades for completing this CIPD qualification.
As a result of the complexity of these CIPD assignments, you may require CIPD Level 7 Assignment assistance to complete your assignments. If you are experiencing difficulties writing CIPD Level 7 assignments, our professional academic writers and CIPD tutors are ready to assist you.
The areas that we cover in CIPD Level 7 Assignment Help?
Work and Working Lives in a Changing Business Environment Assignment Help
The purpose of this core module is to develop your skills and understanding of the commercial business environment concerning future development in the workplace, employment, and talent management. It will be necessary for you to research a range of contemporary practices related to ethics and sustainability, employee well-being, equality, diversity, and inclusion.
In this course, you will also learn how leaders and managers in people practices are embracing globalisation and its significance for work and employment. As a result of the course, you will gain knowledge and skills on how policies, practices, and corporate social responsibility are analysed and the methods by which people professionals apply and promote them to increase organisational productivity.
Our CIPD writers are available to help you with assignments evaluating social, demographic, and economic trends, as well as how developments in public policy affect people's practices. Also, our CIPD tutors can help you better understand how technology trends influence organisations in both the present and the future and how new agendas are evolving.
People Management and Development Strategies for Performance Assignment Help
The CIPD Level 7 on people management and development strategies for performance is another service we provide. The purpose of this module is to emphasise the importance of evidence-based, outcomes-driven, and principles-driven practice as a way to support the essential purpose of the people profession.
The CIPD may help you understand how people professionals deliver value and outcomes to organisations and employees and how helping to achieve business goals enhances performance and improves employee satisfaction. Moreover, you will learn to deliver policy and practices coherently and per organisational goals.
In your assignments for this module, you will be expected to discuss the benefits of aligning people practices with organisational objectives and how organisations integrate people practices with culture, brand, and values, such as evaluating the use of data to shape people practices. Don't be afraid to seek our help if you find writing this assignment difficult.
Personal Effectiveness, Ethics, and Business Acumen CIPD Assignment Help
Our writing services will be able to help you if you're having trouble completing assignments on how to support successful employees, promote ethical behaviours, develop business acumen, and more. Since this is a core module, you must achieve the highest grade possible in this assignment to fulfil the CIPD certification requirements.
Through this core unit, you will understand fundamental theories and concepts, as well as how they aid in promoting inclusiveness and influencing others through fair and transparent behaviours. In addition, this module will gain a deeper insight into the impact of actions and inclusive behaviour on ethics and the organisation, which teaches you critical thinking, communication, and teamwork skills. Our CIPD tutors can provide guidance and help you grasp this unit comprehensively if you cannot grasp most of the concepts in your class.
Business Research in People Practice CIPD Assignment Help
CIPD professionals are expected to conduct research on relevant topics and write reports that influence critical stakeholders in an organisation to change or adopt new policies and practices. It is a core unit that will provide you with skills that will allow you to design, develop, and conduct business research projects. You will also develop your ability to present an integrated report based on evidence and include your recommendations and critical reflection.
As part of the complex assignment within this module, you'll be required to design an appropriate strategy for organising and analysing your data, and then to make conclusions and business-oriented recommendations as an outcome of the project, as well as to reflect on how you could enhance future project design and delivery. Furthermore, it may be required that you critically evaluate the key publications and terms of reference of the project and a series of questions developed to support its focus and develop its outcomes.
Our CIPD assignment help in Dubai is provided at affordable prices without compromising on quality to complete your assignments under this module. In addition, you will receive assignments before they are due.
Resourcing & Talent Management to Sustain Success Assignment Help CIPD Assignment Help
Whether you are studying resource and talent management to sustain success or another unit in HRM, our CIPD assignment writing service will assist you in meeting your academic goals. Our team specialises in planning and implementing best-practice strategies so that employees can be engaged and retained to improve performance. Resourcing organisations ethically and fairly is associated with everyday practicalities and longer-term strategic issues regarding staff performance and an organisation's well-being. Furthermore, these activities occur within a competitive environment where various employers aspire to hire and retain the most talented and experienced employees.
The assignments for this unit can be pretty complex, as learners must evaluate and compare how organisations can build and maintain good reputations in the labour market and other issues such as resourcing and talent management in organisations. Although, our expert writers have an excellent grasp of this specialist unit and guarantee you quality CIPD assignment help for every CIPD assignment you ask us to do.
Strategic Reward Management CIPD Assignment Help
We also offer help with CIPD assignments for strategic reward management. During this specialist unit, you will learn how to plan, implement, and evaluate compensation structures that support your business's strategic goals. It focuses mainly on the role of strategic rewards to attract, motivate, and retain workers to drive the actions and behaviours of individuals, teams, and an organisation toward attaining business goals.
In addition to helping you write the best quality assignments, our CIPD assignment writers will also help you understand the financial and non-financial benefits of this unit and how to apply them to the context of your organisation. In addition, you will learn about the various elements of designing, introducing, managing, and evaluating effective and fair compensation strategies and how the associate policies and practices relate to and influence other people's practices. Finally, if you have trouble writing an assignment in this specialist unit, you can get unmatched assistance from CIPD assignment writers.
Advanced Employment Law in Practice CIPD Assignment Help
In practice, advanced employment law is an optional unit focusing on the main reasoning behind employment law, such as employer defences and claimant remedies. The purpose of this unit is to prepare a defence or help settle employment law claims in advance of hearings through an examination of common employment law issues that arise in organisations. As a result, you can be assured of the best assignment solutions if you need assistance with CIPD assignment writing.
Organizational Design and Development CIPD Assignment Help
We can provide you with assignment writing assistance if you take the optional organisational design and development unit. A business needs to succeed to have an effective organisational structure, and influencing organisational structure is a crucial component of influential people development.
You should apply the knowledge, skills, and confidence you gained in this unit to re-shape your organisation to meet the future challenges of business. These types of assignment solutions can be handled by our professional CIPD assignment writers with confidence and experience.
Additionally, we can guide how organisational design aligns with strategic objectives and the various options. Our tutoring is affordable and will help you with any assignments for this option unit.
Managing People in an International Context CIPD Assignment Help
It is highly recommended that you pursue this optional unit to understand better the complexities and challenges you might face in your scope and activities if you are interested in international organisations or your organisation is going international. Furthermore, if you need help writing your CIPD assignments in this unit, our CIPD assignment writers can help you and guarantee good grades on your CIPD assignments.
Additionally, we can help you explore how and why organisations trade and operate internationally while making sure you better understand the different forms and aspects of international business operations. In addition, we can provide you with some insight into the people management challenges facing international organisations.
Advanced Diversity and Inclusion CIPD Assignment Help
A unit on diversity and inclusion in the workplace with an emphasis on communication and training, addressing behaviour in the workplace, and analysing trends is an option for students who want to explore more in-depth diversity and inclusion in the workplace. As a result of this unit, you will focus on the historical and current role of trade unions and managers in promoting a fair work environment, an essential factor in managing an effective workplace.
The CIPD Level 7 assignment writing can be a complex task for many students, so many of them opt for CIPD Level 7 assignment writing services. The CIPD assignments written by our CIPD writers will get you good grades without a hassle, as they will be of exceptional quality.
Therefore, if you need the best CIPD Assignment Help in UAE, you do not have to look elsewhere. We have helped thousands of CIPD students write outstanding CIPD Level 7 assignments using our expert academic writers who have years of experience writing CIPD assignments.
CIPD assignment solutions, delivered on time and without plagiarism, can be fully trusted with total confidence. We can change your grades for the better with our CIPD platform. Contact us today.
Four core units
Plus three specialist units
Plus one additional specialist unit to choose from a variety of options
Other Modules
On-Time Delivery
Plagiarism-Free Assignments
High-Quality Assignments
Pocket-Friendly Services
Free Revisions
24/7 Customer Care Support
GPTZero Report