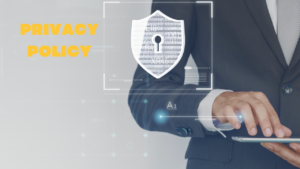 ILM Assignment Help guarantees the quality of services provided to you globally by highly qualified professionals. Your privacy is essential to us when you use our website. Our data acquisition, use, sharing, and storage practices are open and honest. To fulfil your order or provide a positive online experience, we only collect the information we need. Furthermore, we have outlined a set of guidelines for our privacy policies below. Please read on to learn more about our privacy policies.
When the privacy becomes applicable to you
By using our website, mobile applications, or any other items available via or on our website, you consent to the terms of this privacy statement. We refer to our website, mobile applications, and any other items sold on or via our site as "Services" throughout this privacy statement. As a result, you can be sure that we will permanently preserve your privacy throughout your interaction with our site or use our services. This privacy statement does more than describe how your data is collected, used, distributed, and retained. It also explains your rights concerning the information you provide.
When we collect your information
Different methods are used to collect your information, including:
Direct communication.
When you visit our site.
If you send us an email, please be as detailed as possible.
Whenever you order services.
We respect your privacy if you leave feedback or opinions on our website or in our forums and communities.
When you call us.
When you use any of our affiliates', partners', or subsidiaries' websites or any of the services we offer.
What information do we collect?
When you interact with us, we collect both Personally Identifiable Information (PII) and Non-Personally Identifiable Information (Non-PII). Individually Identifiable Information includes your name, phone number, email address, and country of residence. Among the Non-Personally Identifiable Information, we collect browser data, IP addresses, the geographical location of mobile phones, the time you spent on our site, the total number of pages you accessed, and the links you accessed.
Why do we collect information from you?
To assist us in administering our services.
Users' identities must be verified for security reasons.
To provide tailored features and access to users.
To inform you of any changes to our system.
To keep you updated about any deals that might be available.
Maintaining contact with you
To inform you of any special offers
To prepare your assignment document according to the requirements of your country.
Analyze the market.
Sharing data
Our company is strongly opposed to the business of selling our users' personal information to third parties; any information shared with third parties is only done with their consent or if they are legally required to do so. Below you will find a list of possible recipients for your information:
Promotional and marketing teams.
Websites, subsidiaries, and affiliates.
Contracts entered into by you or them with subcontractors.
In addition, we partner with third parties that offer a range of services.
Finally, if you have given your consent, we may share your information with other third parties.
Age limitations
Our services are not available to anyone under the age of 18. Minors under the age of 18 are not intentionally collected with personal information. If we learn that a kid under 18 has provided us with personal information, we remove it immediately. Don't hesitate to contact us if you are a parent or guardian and believe your child has provided us with personally identifiable information.
Use of cookies and similar technologies
You will receive tiny data bits called cookies from our server when you interact with our website. Therefore, cookies enable our servers to identify your browser on your next visit to our site. In this way, we collect demographic data, track users' movements, and analyze trends using cookies, local storage objects, and similar technologies. For payment methods, these files are used for future authentication by remembering log-in actions. The settings can be set per browsing session. If you don't want cookies to be stored on your computer, you can do it by disabling them.
Your rights
Right to information
You have the right to view your data
You have a right to the correct recording of your data
The right to limit how your data is processed
Having access to and reusing personal information across services.
Having the ability to revoke consent
Right to file a complaint
Your right to refuse to have your data used, processed, stored, or shared.
Storage and security of your data
To secure your Personal Information, we use commercially reasonable measures. Therefore, we appreciate your trust in entrusting us with your Personal Information. Nonetheless, it would be best if you remembered that no Internet transmission or electronic storage technique is 100% safe and secure, and we cannot guarantee its total security. However, we will always ensure that your data is protected during transmission and storage.
Data retention
The type of information we collect, the purpose for it, the level of sensitivity, and other factors affect how long we keep personal data. Your information will be kept only as long as necessary to achieve the goals outlined in this Privacy Policy. After the information is no longer needed, it will be securely destroyed.
Changes to our privacy policy
Occasionally, we may need to update this privacy statement for different reasons. Therefore, we encourage you to review our privacy policy regularly to ensure that your rights and personal information are still protected. We will, however, always maintain our commitment to protecting your privacy. If the updates conflict with your present rights outlined in this policy, we will notify you. As well as giving you reasonable notice of any changes, we will email you (from your most recently supplied email address) or post a conspicuous notice on our website, along with the commencement date. If you continue to use ILM Assignment Help services after a change, we will assume that you agree to the new policy and agree to be bound by it.
If you have any questions about this or any other subject, do not hesitate to contact ILM Assignment Help.