ILM Level 6
November 3, 2021

Posted by:

admin

Category:

ILM Level 6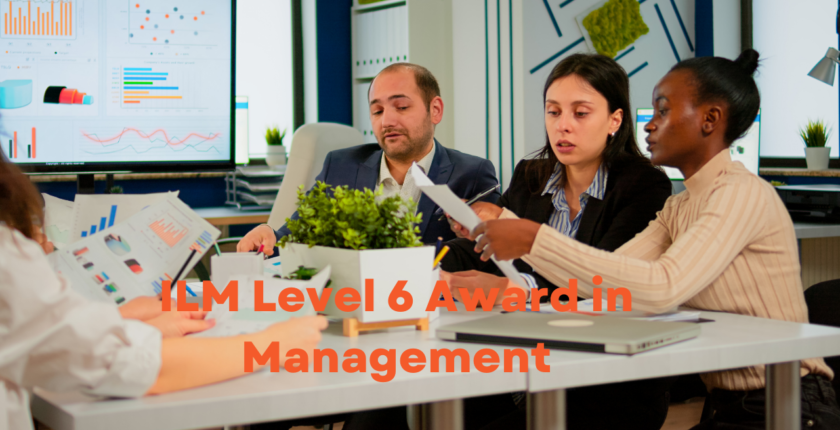 Designed to prepare middle managers for promotion, the ILM Level 6 Diploma in Management is the sixth level of the ILM Education Program. Senior managers who are new to their roles develop the technical expertise, strategic insight, and practical expertise needed to carry out their responsibilities effectively. The qualification includes modules covering skills in several core areas: coaching & mentoring in the workplace, providing direction, facilitating innovation and change, achieving results, and using resources.
Two unit groups in the Level 6 Diploma focus on developing the self and the broader organisation, including optimising organisational capacity, managing operations research, and developing the executive manager. The knowledge and skills provided by these skills aid learners in working and progressing in various occupational fields.
To achieve the Level 6 Award, learners must complete two mandatory units; the first unit aims to develop the learners' knowledge and skills as executives. In the second unit, learners evaluate relevant management theories or models and research to inform their management and leadership practices.
The ILM approaches leadership and management through the lens of its unique learning and development model – the 'Knowing-Doing-Being' model. This means that you will not just be instructed academically. Still, you will also be provided with alternate learning methods so that you will be able to develop your potential in a more practical and hands-on way.
In addition, we recognise your time is valuable, which is why we are aware of the need to support you. To facilitate this, ILM has several support mechanisms in places, such as individual tutorials, notes, handouts, assignments, and online resources, which registered ILM students can access for free. A total of 44 UK credits can be earned by completing this course in 10 months.
Who are these qualifications for?
The qualifications are intended for senior managers who are new or middle managers who are preparing for promotion. Learners are expected to sharpen their critical thinking skills and evaluate their performance to prepare for senior leadership roles. There is the opportunity to carry forward credits to Level 7 qualifications, making it a valuable stepping stone for learners moving from Level 5 to Level 7.
Benefits for individuals
Understanding the role of a senior manager
Review your performance in a critical and informed way
Understanding how management theories and models affect management practice
Become more adept at critically analysing ideas and practices
Ensure that your work is informed by relevant research
Benefits for employers
Developing senior leadership for succession planning
Provide prospective senior leaders with the tools to understand and evaluate their performance.
Progression
These qualifications are a valuable bridge between ILM Level 5 and Level 7 qualifications. For example, it is possible to carry 12 credits towards the ILM Level 7 Certificate or Diploma in Executive Management or six credits towards the ILM Level 7 Certificate or Diploma in Strategic Leadership.
Qualification overview
1.     ILM Level 6 Award in Management
One hour induction
At least seven hours of tutorial support
Two mandatory units
2.     ILM Level 6 Diploma in Management
One hour induction
At least seven hours of tutorial support
12 credits from Group 1 and 30 credits from Group 2
Course content
To make up the credits, you need to pass, choose one of the following ILM Level 6 Leadership and Management units:
Get an overview of other levels
On-Time Delivery
Plagiarism-Free Assignments
High-Quality Assignments
Pocket-Friendly Services
Free Revisions
24/7 Customer Care Support
GPTZero Report