8316 – 605 Reviewing Corporate Policy and Strategy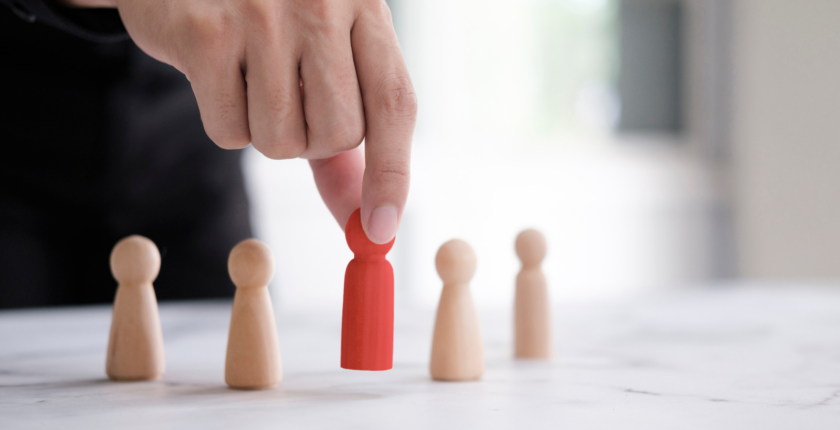 Despite being optional, 8316 – 605 Reviewing Corporate Policy and Strategy is an essential component of meeting the requirements for receiving a degree from the Institute of Leadership and Management (ILM). This unit aims to increase learners' understanding of the role and significance of policy and strategy in enabling the organization to achieve its goals and uphold its values, as well as their ability to evaluate the efficacy of the procedures involved in developing policy and strategy. After completing the course, participants will be able to review the procedures for developing and putting business policies and strategies into action as well as proposing modifications to those procedures with knowledge and justification.
What you will learn
The goal of this course is to give aspiring and experienced upper-level managers a firm foundation in the nuances of company management. The student will gain knowledge on how to review, recognize, and constructively approach these changes so that everyone inside the company is working toward the same objective. Additionally, this course will increase learners' understanding of the function and significance of policy and strategy in helping the organization achieve its objectives and uphold its values as well as their ability to evaluate the efficacy of the procedures used to generate policy and strategy. Increasing the efficiency of their initiatives, as a result, will make them more aware of the importance of strategically combining these resources for commercial success. Additionally, students will learn the significance of stakeholders in various organizations, their responsibilities, relationships, and impact on the organization's objectives, core values, policies, and strategies. When developing policies and strategies, learners will be able to gather and use best practices, giving their firm a long-lasting competitive advantage. The student will obtain the expertise to build a compelling case for introducing new strategies for managing and better utilizing the management's policies as a consequence of deepening their understanding of how to negotiate and discuss.
This unit is suitable for persons who
Both newly promoted senior managers and intermediate managers who want to progress their careers should take this unit. It is also appropriate for students aiming to develop their critical analysis and self-reflection skills while pursuing senior management roles. Because credits may be transferred, it is helpful for learners who want to move up from Level 5 to Level 7. They can do this with the use of this stepping stone. Students may transfer 12 credits toward the ILM Level 7 Certificate or Diploma in Executive Management, for example, or 6 credits toward the ILM Level 7 Certificate or Diploma in Strategic Leadership. It's ideal for individuals who want to take an unbiased look at their performance so far as well as for those who want to gain insight into what it takes to be a senior manager. Along with assisting employees, this is helpful for businesses looking to groom their top executives for upcoming positions and provide aspiring top-level managers with a tool for self-evaluation.
Learning outcomes
Learners will be able to satisfy the two main learning objectives mentioned below after finishing this unit. These results are further broken down into other sub-divisions. The results of their learning will allow them to;
Review the processes used in the creation and implementation of corporate strategy and policy.
Offer suggestions for modifications to the processes used in the creation and execution of business strategy and policy.
What are the entry requirements?
There are three levels of this certification: an entry-level Award, an intermediate Certificate, and an advanced Diploma. Each of these "units," which make up this certificate, is designed to transmit a particular body of knowledge or level of experience. Through the six levels of ILM, students acquire more information and skills. The learner should obtain a significant number of credits from various level 5 certificates before being accepted to level 6. For example, a candidate must complete 6 of the 12 required credits, as well as at least 1 hour of orientation and 3 hours of tutorial support, to be eligible for an award. A certificate must be earned by completing a minimum of 13 credits, which must include an introduction and tutorials totalling at least 3 contact hours. Students still need to obtain 37 credits, go through a two-hour orientation, and put in seven hours of tutoring before they can graduate. Level 5 credits can be applied toward Level 6 credits. However, legal frameworks establish these eligibility requirements. They approximately match degrees of management. They also serve to highlight how challenging the certification process is. Because of this, even though the bulk of ILM certifications are vocational and the levels correspond to specific educational teaching, if you want to advance in your academic career you may need to skip a level or start at a lower level than you are now at. Even though level 6 is similar to the third year of an undergraduate degree, someone with an economics bachelor's degree who has never managed a project or led a team may need to complete a slower-level vocational certificate.
How we can help
You may find the ILM study process to be difficult and time-consuming, which will limit your participation in other academic and social activities. You can count on us to provide you with knowledgeable specialist writers who are conversant with the subject area if you need help with an ILM project. They'll make sure you understand everything you need to know to get the grades you want. We'll make sure the task is completed so you can pay attention to more pressing issues. Our main goal is to give students access to a helpful tool that will help them reach their academic and career goals. For your Optimising Organizational Capacity assignments, our specialists take the extra time and effort necessary to do in-depth research, ensuring that you will get the grades you want. We will also give you the necessary study materials to aid in your understanding of the fundamental ILM ideas if you need help with your ILM assignments. There may be times when the task at hand is simply too challenging for you to handle. This suggests that you still have some ILM concepts that you do not fully comprehend. We're here to help, so you don't need to stress about your grades. You may be sure that your ILM tasks will be handled by subject-matter specialists with years of experience and a firm grasp of each idea. If you use our service, you can be confident that you'll get the outcomes you want and save a lot of money on retakes in the process. Additionally, we guarantee that every assignment is completed on time. No matter the deadline, we can guarantee that we will deliver on time and avoid any associated fines. Furthermore, even if we receive a request at the very last minute, the quality of your product won't decrease. Additionally, we strictly enforce the prohibition of plagiarism, so we always provide each of our customers with original writing that is 100% unique. Our ILM assignment help experts run every piece of work through a variety of plagiarism detection programs to ensure that it is original before we deliver it to you. We would never put up with a circumstance if one of our clients was accused of plagiarizing their work and was subject to punishment from the educational setting. Our main objective is to provide a platform that aids in students' academic progress. As a result, we only hire people who have had significant experience working with the ILM curriculum. As a result, you can rest easy knowing that your study will be properly documented. Our writers will use their considerable experience and in-depth understanding of the subject matter to satisfy the needs and standards of your duties, regardless of the level of the ILM you are working on.
We are aware that students frequently have a finite amount of money at their disposal. Therefore, we make an effort to offer price plans that can be adjusted to match a variety of budgets. Our fees for helping students with ILM assignments are kept to a minimum because we want students from all different socioeconomic levels to be able to use our services. The ILM assignment assistance writers are available to edit the project at no additional cost to you if you are dissatisfied with the final product. We also offer editing and proofreading services, and we would be pleased to review your work and make any necessary changes. Please don't hesitate to contact or email us if you have any questions. Any questions you may have about the management and leadership responsibilities you have been given can be answered by our customer support team at any time of day or night. We want to help you, and we're ready to do so.
Reference
There are several publications available for students who desire to pursue this course. Institutions all around the world utilize the following as examples.
Engert, S., & Baumgartner, R. J. (2016). Corporate sustainability strategy–bridging the gap between formulation and implementation. Journal of cleaner production, 113, 822-834.
Daft, R. L., & Macintosh, N. B. (1984). The nature and use of formal control systems for management control and strategy implementation. Journal of management, 10(1), 43-66.
Ogbonna, E., & Harris, L. C. (2003). Innovative organizational structures and performance: A case study of structural transformation to "groovy community centres". Journal of Organizational Change Management.
Orna, E. (2017). Information strategy in practice. Routledge.
Pearce, J. A., & David, F. (1987). Corporate mission statements: The bottom line. Academy of Management Perspectives, 1(2), 109-115.
Pors, N. O. (2008). Management tools, organisational culture and leadership: an explorative study. Performance Measurement and Metrics.
Savage, G. T., Nix, T. W., Whitehead, C. J., & Blair, J. D. (1991). Strategies for assessing and managing organizational stakeholders. Academy of management perspectives, 5(2), 61-75.
Schein, E. H. (2010). Organizational culture and leadership (Vol. 2). John Wiley & Sons.
Steiner, G. A., Miner, J. B., & Gray, E. R. (1977). Management policy and strategy (Vol. 1). New York: Macmillan.
Varvasovszky, Z., & Brugha, R. (2000). A stakeholder analysis. Health policy and planning, 15(3), 338-345.
Related Articles:
On-Time Delivery
Plagiarism-Free Assignments
High-Quality Assignments
Pocket-Friendly Services
Free Revisions
24/7 Customer Care Support
GPTZero Report