7OS01 Advanced Employment Law in Practice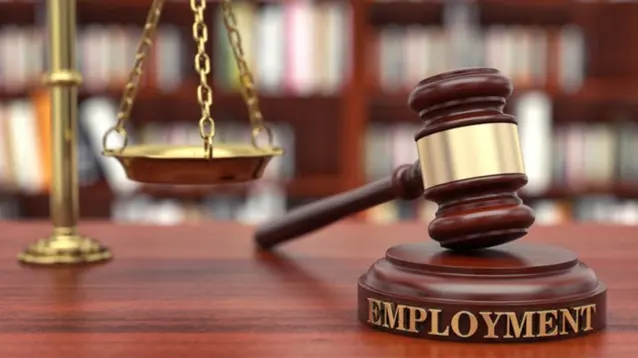 About this unit
7OS01 Advanced Employment Law in Practice focuses on the major principles underpinning employment law, the defences available to employers, and the remedies claimants seek when they go to court. In addition, it investigates the more common employment law issues that arise in organisations to prepare a defence or assist in the settlement of claims before a hearing. The legal system, the main sources of law, and the evolution of contemporary employment regulation in the UK are important components.
You will study:
You will gain a broad understanding of UK employment law and the legal framework that governs employment in the UK. You will explain the major sources of employment law and its evolution, the role and function of courts and other employment law institutions, and the legal principles governing precedent, vicarious liability, and employment continuity. You will learn about the Equality Act and its application and the interpretation of protected characteristics to protect workers from unlawful acts of discrimination. You will examine the principles that underpin employment contracts and debate the concepts of wrongful, constructive, and unfair dismissal. Finally, you will summarise the law about workplace health and safety and personal injury, wage and hour regulations, maternity and parental employment rights, and workplace confidentiality regulations.
Who should take this Unit?
This unit is essential for the following individuals:
Senior practitioners seek to broaden and deepen their capacity, knowledge, and skills to have a greater impact on strategy, policy, and people.
Have completed the CIPD Foundation Diploma in Human Resource Practice and want to work in human resource management.
Want to gain more autonomy, influence, and judgment to lead and motivate organisations and people strategically.
Have some experience in the industry but lack professionally recognised human resource qualifications.
Learning Outcomes
The learning outcomes that underpin the completion of this unit are as follows:
Be familiar with the legal framework that governs employment regulation in the United Kingdom.
Be familiar with the legislation designed to protect employees from unlawful acts of discrimination.
Understand the law governing employment contracts' formation, modification, and termination.
Recognise compliance concerning additional regulations pertinent to significant areas of people's practice.
Qualifications and entry requirements
Although the CIPD has no formal requirements, institutions do. These criteria differ between institutions, while others apply to all students enrolled in the course. Institutions have developed diagnostic methods to determine whether candidates have the required literacy and numeracy skills to pass advanced employment law assessments (7OS01). Most institutions require candidates to have a working knowledge of the English language to enrol in a programme. Some institutions, for example, require candidates to have a C/4 or higher in English at the GCSE level. In contrast, others require English-speaking applicants to have an IELTS score of 6.5/ESOL Level 2 or equivalent.
The CIPD, on the other hand, has a policy for non-English native speakers that advises on appropriate English language entry requirements. Most employers require applicants to have a bachelor's degree, CIPD level 5 certifications, and prior human resources work experience. Significant strategic people practice experience may be substituted for a degree in extreme cases; however, this is subject to scrutiny. Furthermore, CIPD recognises prior learning policies, which allow students to demonstrate that they already have the knowledge, understanding, or skills needed to complete the assessment requirements and do not need to acquire them through a course of study. For example, the CIPD has planned exemptions for this unit for learners who have already completed some work on a CIPD qualification.
Additionally, learners who believe they have completed units from non-CIPD qualifications that map to units in this qualification may submit an application form, detailed mapping, and evidence of attainment to the CIPD for verification. Finally, some institutions require applicants to be at least 18 years old to enrol in a course. The CIPD, on the other hand, recommends a minimum age of 21 for this unit in particular.
We can help
Writing assignments are notorious for taking an abnormally long time to complete. It is our responsibility to relieve you of academic burdens. We help students who need help with their "Advanced Employment Law in Practice (7OS01)" assignments. We created a writing platform based on intellectual capacity with you in mind. A collaborative workspace where brilliant minds come together to help you avoid study headaches, stress, and all-nighters. We are a group of highly skilled writers, editors, and proofreaders whose main goal is to make exceptional work more accessible to you by removing the burden of doing the tedious work yourself. Our team of highly qualified experts ensures that our clients receive the highest possible grade for their research and projects. Regardless of the urgency or complexity of the request, we never say no. We have a strict zero-tolerance policy for plagiarism, and each assignment is written from the ground up. We scan each paper for originality using licenced software before submitting it to ensure its uniqueness. Our highly qualified writers can complete any paper, and you can rest assured that it will be thoroughly researched. We put a lot of effort into the research for the paper to ensure that it is thorough and based on reliable sources.
Furthermore, the document must be thoroughly proofread to follow all marking rubrics and reference styles. Many students are concerned that their personal information will be compromised; however, have no fear; our impeccable Privacy Policy ensures that our writing service is completely safe, secure, and private. Our main goal is to ensure that every customer who works with us achieves academic success.
Materials
Charles, B., & Ann, L. (2018). Modern employment law. Routledge.
Fields, C. K., & Cheeseman, H. R. (2021). Contemporary Employment Law. Wolters Kluwer Law & Business.
Helleringer, G., & Corradi, M. C. (2021). Self-Dealing, Corporate Opportunities and the Duty of Loyalty-a US, UK and EU Comparative Perspective. Corporate Opportunities and the Duty of Loyalty-A US, UK, and EU Comparative Perspective (April 13, 2021).
Lewis, D., & Sargeant, M. (2019). Employment law: the essentials. Kogan Page Publishers.
Lockton, D. J., & Brown, T. (2020). Employment Law. Red Globe Press.
Pepple, D., & Adeleye, N. (2021). Managing Disciplinary and Grievance Cost. In Financial and Managerial Aspects in Human Resource Management: A Practical Guide. Emerald Publishing Limited.
Sabzalieva, E., Sá, C. M., Martinez, M., & Kachynska, N. (2021). Science Diplomacy Policy Processes in Comparative Perspective: The Use of Scientific Cooperation Agreements in Canada, India, Norway, and the UK. Minerva, 59(2), 149-172.
Tarar, I. A. (2020). Industrial Dispute in Comparative Perspective1. Journal of the Research Society of Pakistan, 57(2), 98.
Related Articles:
On-Time Delivery
Plagiarism-Free Assignments
High-Quality Assignments
Pocket-Friendly Services
Free Revisions
24/7 Customer Care Support
GPTZero Report