7LD02 Leadership and Management Development in Context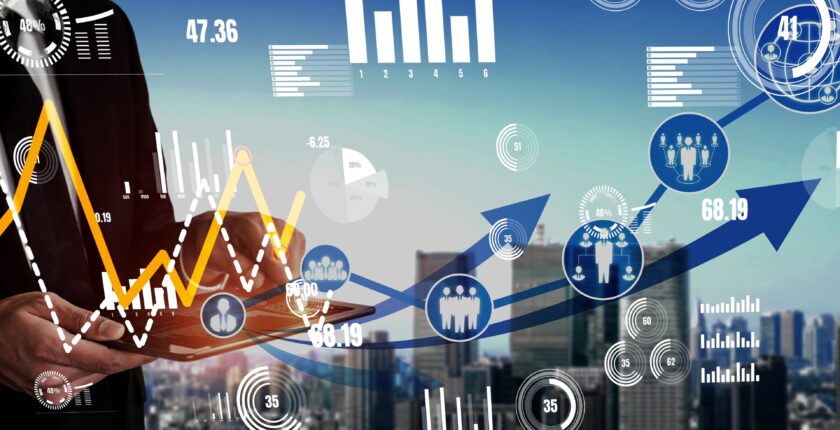 About this unit
7LD02 Leadership and Management Development in Context examines the differences between leaders and managers and how these roles change in different situations. It evaluates the complete range of development interventions to guarantee that they have a positive impact and how to employ learning analytics to record reliable metrics that contribute to organizational success. Finally, it discusses the significance of evaluating leadership and management development difficulties in a global environment.
You will study:
You'll examine the contrasts between leadership and management in various circumstances and leaders' and managers' usual knowledge, abilities, and behaviours. You'll also debate whether strategic leadership and management development approaches are beneficial. The value of CPD for leaders and managers will be developed, as will an understanding of how learning requirements analysis influences program design decisions and learning interventions. You'll compare metrics and evaluation models and how they may be used to link leadership outcomes and the role of data and learning analytics. Finally, you'll learn how the development of international leaders and managers in a global framework influences cultural and geographic borders and the challenges faced by micro multinationals and SMEs operating abroad.
Who Should Take This Unit?
This unit is necessary for the following individuals:
Those who work in a company where they are responsible for the execution of human resource policy and who have completed the CIPD Foundation Diploma in Human Resource Practice.
Have some experience in the field but no professionally recognized human resource qualifications.
Are you a senior people practitioner looking to expand and deepen your ability, knowledge, and abilities to have a greater effect on strategy, policy, and people?
They want to further their careers in human resources (HR) and learning and development (L&D) management by gaining a professional qualifications.
A desire to gain more autonomy, influence, and judgment to strategically lead and drive organizations and employees.
Learning Outcomes
Learners should be able to achieve the following four primary learning outcomes after finishing this unit. These results are further divided into several sub-categories. They will be able to:
Understand management and leadership from the perspective of a larger organizational, social, political, and cultural framework. (Learning Objective 1)
Recognize the distinctions among various leadership and management development interventions. (Learning Objective 2)
Recognize the outcomes of management and leadership development programs. (Learning Objective 3)
Recognize how international managers and leaders evolve to perform in a global environment. (Learning Objective 4)
Qualifications and Entry Requirements
For an expert level qualification, the unit contains several formal criteria that vary by institution, while others apply to all students enrolled in the unit. Most schools have developed diagnostic methods to verify that candidates have the necessary qualifications to study for leadership and management development in the real world (7LD02). For example, some colleges require candidates to be at least 18 years old on or before July 1st of the academic year they wish to enrol. Furthermore, before enrolling students in a course, most colleges conduct interviews with them.
Most institutions require candidates to have a basic understanding of the English language before enrolling in a course. Some, for example, demand candidates to have a C/4 or higher in English at GCSE. On the other hand, institutions follow the CIPD guideline to seek counselling before enrolling in the program if English is not their first language. Some colleges need IELTS 6.5/ESOL Level 2 or an equivalent for students who speak English as a second language. On the other hand, other institutions prefer to analyze circumstances on an individual basis.
Most, if not all, institutions need candidates to have a bachelor's degree, CIPD level 5 certifications, and to be engaged in a human resource capacity currently or previously. Others demand a Level 6 Bachelor's degree (Hons) in a human resource-related discipline. However, candidates must have extensive experience in human resources as a minimum requirement. Significant strategic human resource experience may be accepted instead of a degree topic for examination in extreme situations. These diagnostics ensure that students can finish and comprehend the Units and the literacy requirements.
We can help
Writing assignments are notorious for taking an excessive amount of time to complete. It is our responsibility to relieve you of your academic responsibilities. We provide writing support to students who need help with "Leadership and management development in context (7LD02)" papers. We've devised a writing platform based on intellectual capacity with you in mind—a collaborative workstation with great minds to help you avoid study headaches, stress, and all-nighters. We are a group of highly skilled writers, editors, and proofreaders whose major purpose is to make great work as simple as possible by alleviating the stress of performing the tedious work oneself. Our team consists of highly qualified professionals who ensure that our clients' research and projects receive the highest possible grade. Regardless of urgency or intricacy, we never refuse a customer's request. Plagiarism is not tolerated here, and every job is completed. Before sending a paper to you, we scan it for originality using licensed software to ensure that it is 100 per cent unique. Our highly competent writers can complete any paper, and you can be assured that it will be well-researched. We place a premium on the amount of time and effort spent on the research for the paper to ensure that it is thorough and based on credible sources.
Furthermore, the work must be thoroughly reviewed to correspond to all marking rubrics and reference styles. Many students are concerned about the security of their personal information; however, do not worry; our Privacy Policy ensures that our writing service is safe, secure, and private. Our major purpose is to ensure that every customer we collaborate with achieves academic success.
Materials
For students interested in pursuing this course, there are a variety of publications available. Here are a few examples that institutions across the globe extensively utilize.
Adair, J. E. (2019). Develop your leadership skills: Fast, effective ways to become a leader people want to follow. Kogan Page Ltd.
Akrofi, S. (2018). Value Creation Through Executive Development. Routledge.
Barmeyer, C., Bausch, M., & Moncayo, D. (2019). Cross-cultural management research: Topics, paradigms, and methods—A journal-based longitudinal analysis between 2001 and 2018. International Journal of Cross-Cultural Management, 19(2), 218-244.
Colby, S., & Salinas, T. M. (2021). Intentional Leadership Development Programming for Advancing Women Leaders. The Journal of Faculty Development, 35(1), 27-33.
Flinn, K. (2018). Leadership development: A complexity approach. Routledge.
Koponen, E. A. (2019). Leadership factors for a successful lean implementation in manufacturing SMEs.
LEADERS, D. T. (2018). LEADERSHIP, VISION, & REFLECTION.
Louis, D., & Diochon, P. F. (2019). Complex situations in coaching: A critical case-based approach. Routledge.
Longenecker, C., & Insch, G. S. (2018). Senior leaders' strategic role in leadership development. Strategic HR Review.
Szczepańska-Woszczyna, K. (2020). Management Theory, Innovation, and Organisation: A Model of Managerial Competencies. Routledge.
Related Articles:
On-Time Delivery
Plagiarism-Free Assignments
High-Quality Assignments
Pocket-Friendly Services
Free Revisions
24/7 Customer Care Support
GPTZero Report