7LD01 Organisational Design and Development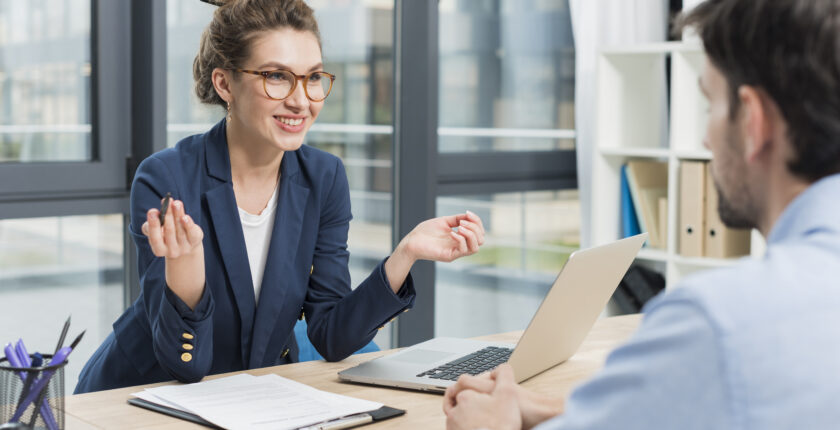 7LD01 Organisational Design and Development focuses on organisational design and development principles to achieve strategic goals and contribute to organisational success. It investigates the impact of change on organisational forms and deliberates on the process of change by which changes to how structure, process, and people function are produced; the success of one is dependent on the success of the others. It also investigates the influence of change on employees' working life and techniques for including employees and other stakeholders in successful implementation. The unit also invites reflection on personal abilities, strategies, and behaviour that contribute to effective organisational design and development work.
You will study:
You will critically assess theory and concepts related to organisational design and development to understand the underlying basic principles and important concerns. You will investigate the meaning and value of organisational design and development and the justification for and complexity of organisational design, taking into account a variety of organisational forms and discussing their contextual relevance. You will also be aware of various methodologies and approaches to organisational growth and how these match with organisational goals. You will also investigate the role of human resource professionals in developing new organisational forms. Finally, you will investigate change reactions and techniques, such as employee engagement strategies and personal skills and behaviours influencing successful implementation.
Learning objectives
The specific learning outcomes that underpin the completion of this unit are as follows:
To comprehend the theories behind organisational design and development.
To comprehend organisational design options and how they relate to organisational goals.
Recognise how organisational development approaches contribute to attaining organisational goals and objectives.
Recognise the need for change and develop effective change management solutions.
Objective 1
Theories that support organisational design and development
Different schools of management thought are associated with various organisational design and development techniques. Behavioural science theory, motivation theory, social psychology theory, system theory, organisational psychology theory, and learning theory are among the theories students will study and learn. Learners also gain an understanding of organisational principles and cultures. These aid in determining how different organisational paradigms and metaphors might be used to improve organisational performance through organisational design and growth.
Design and growth of organisations
Learners in this course must be familiar with the internal, external, and economic problems that affect organisational environments. These challenges assist learners in identifying the context of change in the workplace and determining the types of actions made to improve organisational growth and success. Furthermore, learners in this perspective learn about broader perspectives on organisational strategy and structure. Understanding internal and external organisational concerns helps to develop organisational agility.
The worth of organisational design and growth is determined by the decisions taken to promote people practices. Therefore, learners should focus on creating organisational decisions that benefit both people and the organisation. People professionals contribute to strong engagement levels, high retention rates, and a platform where employees relate well with consumers through successful organisational design and development tactics.
Organisational size, context, and geographical structure are all variables and constraints that influence organisational design and development. Furthermore, the nature of company culture is a restriction that inhibits the implementation of effective tactics for increasing organisational performance. The constraints investigate how different types of employees use data and data visualisation to make various types of decisions that alter the nature of work.
Stakeholder management is a technique that focuses on understanding the roles and responsibilities of various organisational stakeholders to create a positive organisational design and improve organisational growth. Learners who want to understand stakeholder management must rely on the contractual agreements that stakeholders form with organisations, which is critical in instilling high levels of responsibility and accountability in the workplace. Furthermore, building relationships with stakeholders boosts workplace trust, promoting integration to improve organisational design and development.
Objective 2
Options for organisational design
The organisational design alternatives aim to assess learners' responsibility for managing organisational structures and participation in strategic planning. The options accessible inside organisations aid in determining whether meaningful structures are being used to achieve organisational goals and objectives. Leaners are familiar with organisational design structures such as flat, hierarchical, integrated, and matrix architectures. Understanding these structures will enable learners to comprehend the causes of the various cultures that have emerged inside the various organisational possibilities.
Learners comprehend the techniques to implement organisational design options to achieve organisational success. For example, the systematic transition process and influencing and analysing the transition process are two ways. Another strategy is the iterative cycle, which optimises organisational culture for change and delivers organisational goals and objectives as soon as possible.
Organisation design is related to a high-performance work system. Learners should grasp the causes for change at work and construct new structures to enhance organisational goals and objectives. Learners should also comprehend the function of knowledge workers in fostering human considerations for improved organisational aims and objectives.
Objective 3
Organizational Development Approaches
The organisational development theory focuses on investigating practical strategies for distinguishing between the many roles and responsibilities people perform at work. Learners must comprehend organisational development as a future-oriented philosophy that focuses on assessing the organisation's future to promote organisational success.
Learners become acquainted with the notion of data visualisation, which investigates the presentation and use of data in presenting stories and making strategic decisions at work. Learners must grasp the quality of data and how it can be used consistently. Learners also learn to use data and analyse scenarios to handle various organisational situations. Data assists people and employers in making the positive personal, professional, team, and organisational decisions.
Objective 4
Reactions to organisational change
Learners should grasp that changes must be done when focused on organisational development, and various ways must be examined to improve successful change management. Learners understand the difficulties that organisations confront and analyse the parts of the organisation that require improvement. The learners comprehend the coordination that individuals and teams in the workplace require at various organisational levels to develop and adapt to change in the workplace.
Learners comprehend change theories such as Kotter's change management model, Kurt Lewin's change model, Kubler Ross change, and ADKAR. The learners must comprehend the constraints and advantages of using each change management strategy. There is a need to comprehend the ways to change management, taking into account the emergent and social movement approaches that employees should be aware of while making change decisions.
Implementing employee engagement and overcoming resistance to change
Learners who complete the class will learn about the risks of employees becoming resistant to change. Employees must be robust and adaptable to deal with these challenges. People professionals and managers are accountable for establishing an atmosphere where they can lead and manage change while also understanding people's emotional and mental reactions to change.
Furthermore, professionals should allow employees to express their concerns and participate in the transformation process. This opens up options for employees to serve as advisors and participate in the change process.
Finally, learners should master the skills and behaviours required by human resource professionals to support organisational development. They also discover how they might develop the abilities they need to advance in their personal and professional lives. These factors contribute to increased self-awareness and the formation of a skill-development opportunity.
Related Articles:
On-Time Delivery
Plagiarism-Free Assignments
High-Quality Assignments
Pocket-Friendly Services
Free Revisions
24/7 Customer Care Support
GPTZero Report