8000-258 Using Information to Solve Problems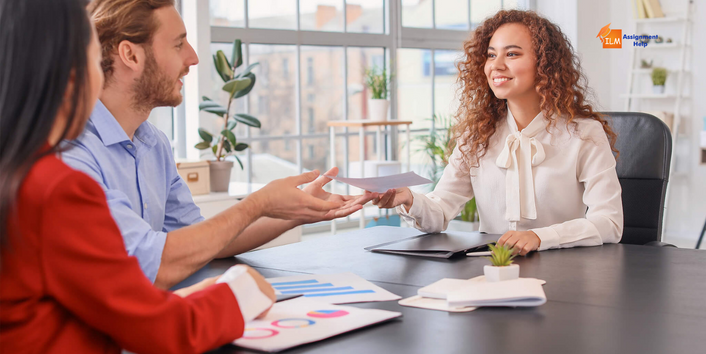 ILM 8000-258 Using Information to Solve Problems is a professional development program that teaches individuals how to effectively use information in problem-solving processes. Information is readily available in today's fast-paced and constantly evolving world, but the ability to extract, analyze, and apply it in a meaningful way is a valuable asset that can set individuals apart in their personal and professional lives. 
This program focuses on the development of critical thinking skills and problem-solving approaches that include information as a key component. Participants will learn techniques for identifying and evaluating information sources, analyzing data, and developing information-based decision-making strategies. ILM 8000-258 provides practical and valuable training to enhance your abilities and achieve your goals, whether you are a business professional, a researcher, or simply looking to improve your problem-solving skills.
The possible outcomes are as follows:
Participants will be able to effectively use the information to solve problems by the end of this training program, utilizing a variety of analytical tools and techniques to gather, evaluate, and apply information in practical ways to make informed decisions in the workplace.
You will learn the following:
Participants in ILM 8000-258 will learn the following:
The role of information in problem-solving: Participants will gain an understanding of how information plays an important role in effective problem-solving and decision-making.

Techniques for gathering and evaluating information: The program will provide participants with a variety of analytical tools and techniques for gathering and analyzing data so that they can make informed decisions.

Participants will learn how to identify and define problems, including root cause analysis and the application of other problem-solving frameworks.

Methods for developing and implementing effective solutions, including evaluating options and communicating decisions, will be covered in the course.

Participants will also improve their communication and collaboration skills, learning how to effectively share information, collaborate with others, and present their findings and recommendations to stakeholders.
Overall, ILM 8000-258 is intended to equip participants with the skills and knowledge required to apply information in practical ways to solve complex problems and make informed decisions in their professional roles.
What are the requirements for entry?
The entry requirements for ILM 8000-258 may differ depending on the training provider. However, there are no specific educational or professional prerequisites for this program in general. It is intended for people with a variety of backgrounds and levels of experience, including those who are new to a leadership or management role as well as those who want to improve their problem-solving and decision-making abilities.
However, before enrolling in a course, some training providers may recommend that participants have a basic understanding of management principles, communication skills, and data analysis. Furthermore, because the course is delivered in English, participants may need to have a certain level of proficiency in the language to fully benefit from the training.
Individuals interested in enrolling in ILM 8000-258 should consult with their preferred training provider to confirm any specific entry requirements or recommendations before registering for the program.
What can we do to help?
ILM Assignment Help is a service that can help students complete their ILM 8000-258 assignment by guiding and supporting them throughout the process. This service provides professional and experienced tutors with in-depth knowledge of the ILM course curriculum and requirements, as well as a wealth of knowledge and expertise in leadership and management.
ILM Assignment Help tutors can help students in a variety of ways, including:
Providing assignment guidance: Tutors can assist students in understanding the assignment instructions and requirements, ensuring that they are on the right track and meeting the necessary criteria.

Creating a clear structure for the assignment: Tutors can assist students in creating a clear and logical structure for their assignment, ensuring that their ideas are well-organized and simple to understand.

Providing feedback and revision suggestions: Tutors can provide feedback and revision suggestions on students' drafts, assisting them in identifying areas for improvement and making necessary revisions.

Providing extra resources and assistance: Tutors can also provide extra resources and assistance, such as research materials and advice on how to approach specific topics or issues.
Students can benefit from the expertise and support of experienced tutors by using the services of ILM Assignment Help, who can assist them in completing their ILM 8000-258 assignment to a high standard and achieving their academic goals.
Related Articles:
On-Time Delivery
Plagiarism-Free Assignments
High-Quality Assignments
Pocket-Friendly Services
Free Revisions
24/7 Customer Care Support
GPTZero Report