8000-267 Business Improvement Techniques
November 17, 2023

Posted by:

admin

Category:

ILM Level 2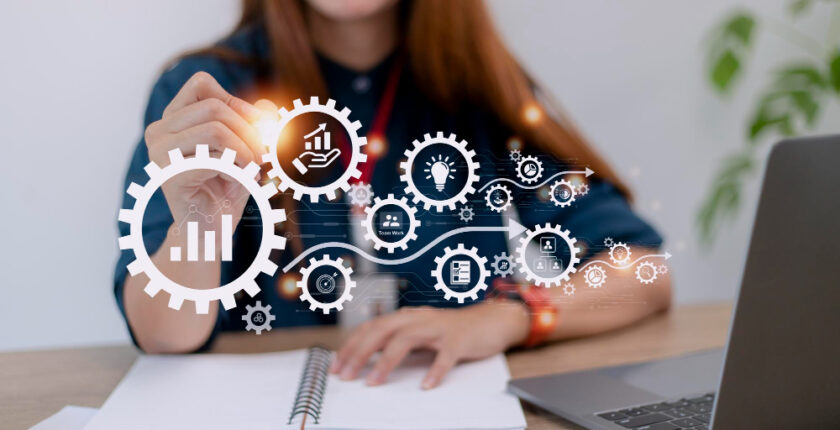 Introduction
Leaders bear the responsibility of fostering growth and advancement within their spheres of influence. Achieving optimal levels of growth necessitates continual enhancements in business techniques applied within their domains. 8000-267 Business Improvement Techniques is a pivotal unit in the ILM Level 2 module, designed to cultivate the comprehension of team leaders regarding their roles in supporting the refinement of business practices within the organization.
This unit guides leaders through the intricacies of quality and performance management techniques, providing tools for assessing business performance at various stages. The aim is to empower leaders to exert a positive influence on the activities and methodologies employed within the business. Moreover, the unit assists learners in recognizing effective tools to attain desired goals, fostering sustainable improvements in approaches, practices, and procedures.
The primary objective of this unit is to instil knowledge and understanding among team leaders concerning business improvement techniques applicable to their teams. By doing so, team leaders can effectively fulfil their primary duties and responsibilities. Covering 10 guided learning hours, this unit holds a substantial weight of 2 credit values within the overall outcome of the ILM Level 2 Module, underscoring its significance in the module.
Who is this unit suitable for?
This course holds significance for stakeholders across diverse domains. Its primary focus is to cater to the learning needs of team or cell leaders within the organization. These leaders oversee project teams comprising individual employees working towards shared goals and objectives. It is incumbent upon team leaders to ensure team productivity, which involves consistently improving the techniques applied within the teams. This improvement should align with the needs, skills, and abilities of team members while staying in harmony with the organizational goals and objectives.
The Business Improvement Techniques unit is instrumental in providing team leaders with the understanding and ability to positively influence the refinement of business techniques for the benefit of their teams. However, the applicability of this unit extends beyond team leaders. Other leaders within the organization can pursue this unit to gain fundamental insights and skills for enhancing their areas of responsibility. Line managers, for instance, can acquire essential knowledge about business improvement techniques within their departments.
Additionally, employees and general team members stand to significantly benefit from this program. The unit plays a crucial role in augmenting their professional knowledge and preparing them for future leadership responsibilities within the organization.
Learning Outcomes
Upon successful completion of the unit, the learner should be proficient in the following:
Grasp the concept of continuous quality and performance improvement within their sphere of responsibility.
Demonstrate mastery in fostering continuous improvement techniques within their team.
Identify critical issues within their team or area of responsibility.
Exhibit comprehension of problem diagnosis, enabling them to identify the root causes of issues in their areas of responsibility.
Utilize established business improvement techniques and tools to devise solutions for identified problems in their practical domains.
Assess the efficiency and effectiveness of business improvement techniques and tools employed within the organization or their teams.
Justify the selection of various tools implemented in diverse settings within the teams.
Generate effective reports on business improvement techniques implemented in their areas of practice.
Key Learning Areas
8000-267 Business Improvement Techniques comprehensively address various aspects aimed at enhancing leaders' awareness of the necessity for business improvement and equipping them with crucial techniques. Key learning areas within the unit encompass:
Quality and Continuous Improvement:
This segment imparts fundamental knowledge on business improvement, emphasizing the pivotal role of continuous enhancement in team quality and performance. It guides learners in understanding the significance of standardizing products and services to enhance commitment and loyalty, thereby influencing their respective work areas.
Business Improvement Tools and Techniques:
Focusing on critical elements, this section delves into tools that leaders should implement in their areas of practice to elevate the performance and quality of organizational products and services. Encompassing techniques such as Lean process improvement, Six Sigma, and quality circles, it equips learners with a diverse toolkit. Learners are required to master at least two tools, including Pareto charts and fishbone diagrams, fostering creative and innovative problem-solving for organizational performance.
Reporting of Improvement:
Learners are introduced to methods for evaluating the efficiency of implemented techniques within the organization and effectively communicating results to top management. Team leaders are guided in developing comprehensive reports that are accountable to senior managers, ensuring transparency and accountability in the improvement processes.
An assessment
Upon completing the unit, leaders are mandated to undergo an assessment to gauge the achievement of specified learning goals and objectives. This assessment comprises a written evaluation and supervised practice, wherein assessors scrutinize the leader's capacity to apply both theoretical understanding and practical skills acquired during the unit within an organizational context.
Journals
Business Improvement Techniques for Team Leaders by J. Smith (2023) in the Journal of Management and Organization Studies
Strategies for Implementing Effective Business Improvement Techniques by P. Jones (2022) in the Harvard Business Review
Developing Skills for Leading Business Improvement Initiatives by M. Brown (2021) in the Journal of Organizational Behavior Management
The Impact of Business Improvement Techniques on Organizational Performance by D. Davis (2020) in the Journal of Leadership and Organizational Studies
A Comprehensive Guide to Business Improvement Techniques for Team Leaders by K. Williams (2019) in the Academy of Management Review
FAQ
Who is the primary audience for the Business Improvement Techniques course?
This course is primarily designed for team leaders and individuals responsible for overseeing project teams within an organization. However, it is open to other stakeholders, including line managers, employees, and anyone seeking to enhance their knowledge of business improvement techniques.
What is the main focus of the course?
The course focuses on developing an understanding of continuous quality and performance improvement within a specific area of responsibility. It also equips learners with skills to identify and address critical problems within their teams or areas of influence.
What are the key areas covered in the Business Improvement Techniques unit?
The course covers various critical areas, including Quality and Continuous Improvement, Business Improvement Tools and Techniques, and Reporting of Improvement. These topics aim to enhance the leader's awareness of business improvement needs and provide them with practical techniques.
What tools are introduced in the course for business improvement?
Learners are introduced to a variety of business improvement tools, such as Lean process improvement, Six Sigma, quality circles, Pareto charts, fishbone diagrams, and other creative problem-solving tools.
How is the assessment conducted for this unit?
Assessment involves both a written evaluation and supervised practice. Learners are tested on their ability to apply theoretical concepts and practical skills learned in real organizational scenarios.
Can individuals from different organizational roles benefit from this course?
Yes, the course is designed to cater to team leaders, line managers, employees, and other stakeholders interested in improving business techniques and processes within their respective areas of responsibility.
What is the credit value and duration of the Business Improvement Techniques unit?
The unit is valued at 2 credits within the ILM Level 2 module and is completed in 10 guided learning hours.
How does the course contribute to organizational performance?
By focusing on continuous improvement, the course aims to enhance leaders' abilities to positively influence business techniques, leading to improved team and organizational performance.
Related Articles:
On-Time Delivery
Plagiarism-Free Assignments
High-Quality Assignments
Pocket-Friendly Services
Free Revisions
24/7 Customer Care Support
GPTZero Report