ILM 8600-205 Meeting Customer Needs
February 1, 2023

Posted by:

admin

Category:

ILM Level 2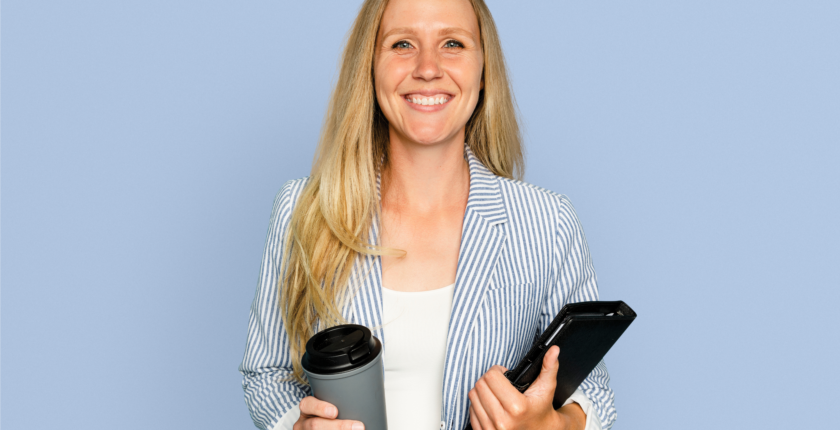 The ability to meet customer needs is crucial for organisational growth. ILM 8600-205 Meeting Customer Needs focuses on analysing the process of understanding customers' needs and meeting them. Meeting customer needs involves listening to their feedback actively, doing market analysis and analysing customers' trends to determine products, services and experiences. 
The benefits of meeting customer needs are;
Building trust and customer loyalty

Increased customer satisfaction

Enhanced employer brand

Increased customer retention and referrals

Better designing of products and services

Increased productivity and profitability 
The challenges of meeting customer needs are;
The constant change in market demand and technology can make it hard to meet customer expectations.

It consumes a lot of money and resources.

The continuous change in customer needs can make it difficult for organisations to keep up with the pace.
You will learn the following:
In this unit, the learners will learn the benefits of good customer care, how to meet customer needs and the importance of customer feedback. The objectives of this unit are to help learners understand the following:
The means of providing high-quality customer satisfaction and exceeding their expectations.

Ways of meeting customer needs can establish a value proposition in an organisation.

How it can enhance customer loyalty and retention rate.

How it can increase profitability.

How meeting customer needs can enhance employer brand. 

The strategies for building and maintaining good customer relations
Learners will also learn the principle of good customer care, which includes; increased customer satisfaction, enhancing the employer brand and gaining a competitive market advantage. This unit will help learners understand;
The principles of good customer care such as listening to customer needs, empathy and follow-up to ensure customer satisfaction

Customer care policies such as handling complaints, privacy policy and service legal agreement

Benefits of customer service standards include customer satisfaction, increased repeat customers and referrals, improved trust and better management of customer expectations.

Barriers to good customer care include inadequate resources and technology, poor management, high customer expectations and insufficient employee training.

Ways of dealing with demanding customers such as remaining calm and professional, actively listening to customers, being patient without distracting customers while speaking and treating customers with respect and empathy

Ways of improving customer satisfaction such effective communication, delivering quality products and services, being efficient and effective, listening to customer feedback and follow up

The implications of the data protection act include obtaining the customer's consent, security and protection of data, respect for the customer's right to confidentiality, the right of customers to access, correct and delete their data and giving customers relevant information on the data usage.
What is the purpose of studying this unit?
This unit aims to help learners understand what is entailed in offering good practices in customer care. The unit "Meeting Customer Needs" allows learners to understand the importance of providing quality customer care services. The unit also helps learners acquire relevant skills and knowledge to meet and exceed customer expectations. The unit aims:
Analysing the concept of good customer service

Discuss how to improve customer care services

Analysing effective communication skills essential to meet customer expectations

Explain how technology can impact good customer care services

Explaining to the learners the customer-focused problem-solving techniques

Provide an analysis of the foundation of a customer service career

Discuss how customer feedback can be used to improve customer care services

Illustrate the factors that influence customer satisfaction and loyalty
The possible outcomes are as follows:
By the end of this unit, "Meeting Customer Needs", the possible outcomes for learners are:
Learners will have gained an understanding of how they can improve customer satisfaction and loyalty.

Learners will have improved decision-making and problem-solving skills that focus on customer needs.

Learners will have gained enhanced communication skills essential in offering good customer service, such as active listening skills to understand customer needs.

Learners will have a broad understanding of the legal implications of data protection in customer service.

Learners will have gained a great understanding of increasing customer trust and confidence. 

Learners will have learnt the impact of good customer service in enhancing customer relations.

Learners will acquire skills in the different ways of dealing with difficult customers and complaints.
What are the requirements for entry?
To be eligible for one to take this unit, candidates of the age of 18 years old and above. The learners are required to:
Actively participating in class activities, completing assignments, case studies and practical activities

Demonstrate effective communication skills during role plays and interactive class sessions

Demonstrate a broad understanding of the use of technology to enhance customer care 

Commitment to progressive learning and improvement in applying quality customer service techniques

Showing a good understanding of the implications of the data protection act in customer service

Demonstrate the ability to effectively manage time by meeting deadlines on assigned projects and assignments

Demonstrate the ability to handle complaints and difficult customers during practical case studies

Demonstrate an understanding of how to use customer feedback to improve customer satisfaction

Ability to apply customer service concepts during role plays and case studies
What can we do to help?
We take pride in offering high-quality content that will leave your tutors wowed. We have a full-time professional ready to assist you with all ILM assignments. We ensure this unit is handled by qualified professionals only. Because of our high-standard assignments, tutors will be impressed by how unique the project has been tackled. If you request our assistance, we will deliver quality and original content tailor-made to suit your needs. 
Additionally, we will;
Help you get splendid solutions for your assignment

Provide you with high-quality services and ensure to meet your deadlines for each assignment

Provide you with a project that is free from plagiarism

Ensure all assignment instructions 

Ensure effective communication 

Establish a long-term relationship and walk with you at all levels until you graduate
We value effective communication to help us understand your needs and the assessment requirements. Our customer support team is ready to help you now 24/7.
Related Articles:
On-Time Delivery
Plagiarism-Free Assignments
High-Quality Assignments
Pocket-Friendly Services
Free Revisions
24/7 Customer Care Support
GPTZero Report