8607-520 Assessing Your Own Leadership Capability and Performance
February 11, 2023

Posted by:

admin

Category:

ILM Level 5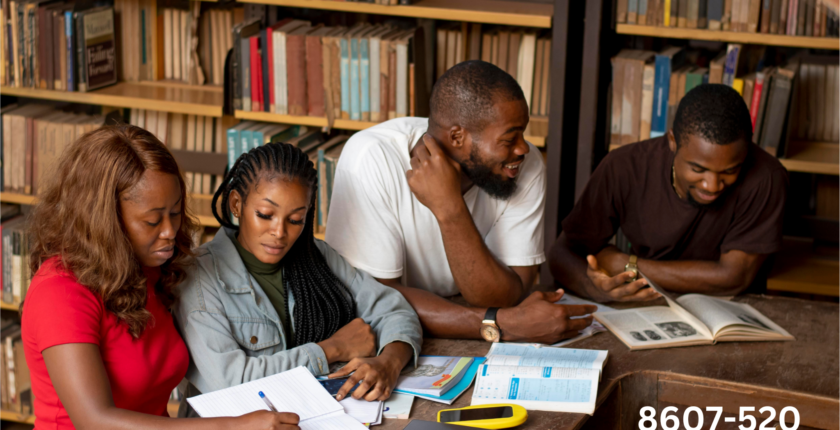 When evaluating your leadership capabilities and performance, self-assessment is vital. This unit is essential in helping learners reflect on their goals and objectives, strengths, weaknesses and areas that require improvements. Assessing your own leadership capabilities and performance requires you to consider seeking feedback from others. The unit focuses on analysing:
The ability to make decisions

Communication skills

The ability to build a solid and long-lasting relationship with others

Problem-solving techniques

Time management

The ability to motivate and empower others
Self-assessment is a continuous process that requires learners to keep improving their skills and leadership capabilities.
You will learn the following:
This unit will help learners gain insights into their strength and weaknesses as leaders. By the end of this unit, learners will be equipped with essential skills and knowledge to improve their leadership skills and capabilities. The unit will help learners understand the following:
The importance of self-assessment for leaders

The impact of collecting feedback from others

Analysis of communication skills, decision-making abilities, problem-solving techniques and time management

Ways of understanding a leader's strengths and weaknesses

Different tools and self-assessment methods, such as 360-degree feedback, personality assessment and self-reflection activities

How to implement an improvement plan based on self-assessment results.
The purpose of studying this unit is as follows:
Unit 8607-520 aims at assessing own leadership capabilities and performance to help learners understand:
The development of self-awareness to achieve personal and professional growth

Ways of improving accountability in growth and development.

Ways of enhancing growth-oriented mind-set. 

Encourage progressive improvement.

Improve performance by identifying areas of weaknesses and improving on them

Growth enhancement and career advancement
This unit helps learners to become more effective leaders. The unit supports learners' personal and professional growth. This unit will help learners understand the concepts of leadership practices and principles such as:
Different leadership styles, which include authoritarian transformational and democratic

Characteristics of influential leaders such as intelligence and integrity

Importance of effective communication

Ways by which leaders can influence and motivate others

The decision-making process, which includes problem-solving techniques and critical-thinking skills

The strategies for resolving conflicts, such as maintaining positivity

Change management techniques 
This unit aims at helping learners understand the factors to consider when assessing their own leadership capabilities and performances. These factors are:
The ability to communicate effectively

A leader's level of self-awareness 

The ability to handle issues effectively

Leaders focus on achieving goals

The ability to adapt to change

A leader's ability to plan ahead, aligning actions with an organisation's goals

A leader's ability to delegate tasks and responsibilities
The outcomes of this unit are as follows:
The possible outcomes of unit assessing your own leadership capabilities and performances are:
Making informed decisions since learners have a better understanding of their strengths and weaknesses

Improved performance 

Gaining insights into good communication and relationship-building skills essential in an organisation

Growth opportunities

Enhanced leadership skills

Increased confidence in the ability to lead effectively
This unit is very important as it supports continuous improvement essential in fostering a growth mind-set. The unit helps learners become more confident and become more effective leaders. However, the challenges associated with assessing your own leadership capabilities and performance include the following:
Resistance to change of improving leadership skills

Scarcity of resources

Lack of honesty when evaluating own leadership abilities

It's time consuming

Emotional discomfort when exploring own strengths and weaknesses

Difficulty using self-assessment tools
The requirements for entry are as follows:
The requirements of entry in the unit assessing your own leadership capabilities and performances vary depending on the specified course. However, learners are required to have relevant work experience and a minimum level of education that is related to leadership and management. The learners should have a basic knowledge of leadership practices and practices to ensure that learners have an understanding of leadership and management.
Learners are required to have the willingness to self-reflection and analyse. Learners must be open-minded in self-assessment and committed to achieving personal and professional growth. Learners should have access to resources such as leadership development tools. Learners are required to be positive and willing to have a progressive improvement mind-set essential in leadership growth. 
What we can do to help
Assessing your own leadership capabilities and performance unit is a very wide unit that requires professionalism. We offer original plagiarism-free assignments to save you from the consequences of presenting copied assignments to the tutors, such as being disqualified or penalised. We strive to provide you with quality assignments that will help you increase your grades.
Our team of experts have extensive experience and knowledge of ILM courses. We ensure to meet all the assignment guidelines and standards that guarantee you pass. Using our services assures you exceptional grades. We are committed to delivering assignments on time. Therefore, using our services will guarantee your delivery of assignments before the due date. When using our services, you need not be worried about short notice as we will sort you. 
When using our services, we assure you 24/7 customer support to handle all your questions in relation to leadership and management. Additionally, our team is always ready to counter-check your assignments before you deliver them to your tutors. 
We are the perfect team to help you with your ILM assignments. You do not need to spend sleepless nights doing research while we are here to help you achieve good grades. Achieving ILM qualifications with the best grades is very vital. Choosing our services guarantees you the following:
Professional 24/7 consultancy with highly qualified team members

On-time delivery of high-quality and unique assignments custom-made to meet the requirement

Highly qualified team of professionals ready to assist you

Plagiarism free assignments 
Successful completion of the course requires a student to have passed all units. However, writing assignments can be hard for you, especially with your busy schedule trying to balance everything. Therefore, talk to us for quality assignments that will keep you free from assignment issues and struggles. Place your order now and get the best services as per the ILM assessment guide and the unit syllabus. 
On-Time Delivery
Plagiarism-Free Assignments
High-Quality Assignments
Pocket-Friendly Services
Free Revisions
24/7 Customer Care Support
GPTZero Report