8580-501 Undertaking Management Coaching or Mentoring in the Workplace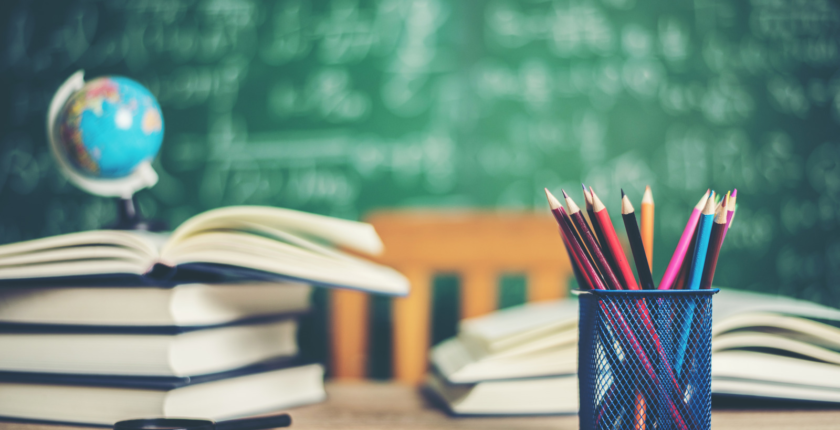 8580-501 Undertaking Management Coaching or Mentoring in the Workplace is an important step toward meeting the requirements for the Institute of Leadership and Management diploma (ILM). It aims to offer the learners efficient coaching or mentoring within a work environment. The purpose of this course is to educate the participants on how to effectively coach or mentor others in an organisational setting. 18 hours of general education and five credit values are necessary. This includes support for tutorials, orientation, and unit delivery. A combination of workshops, online resources, in-person tutorials, and telephone coaching make up the guided learning hours of the certification, which is tailored to each learner's unique needs.
Learning Objectives
The student will comprehend the objectives of coaching and mentoring within the context of an organisation upon completion of this course. By the end of the unit, the learner will be able to define the context of mentoring and coaching within an organisation by highlighting their similarities and differences. The learner will then be able to make a business case for the use of coaching or mentoring to help people and organisations. The course offers in-depth instruction on how to effectively coach or mentor as well comparisons of coaching and mentoring, as well as clarification of the proper physical settings for coaching and mentoring, particularly the requirement for confidentiality. Additionally, the importance of efficient contracting and management of the coaching or mentoring process will be understood by the learner. Students will also have the opportunity to demonstrate and offer proof of ongoing reflection and review of their coaching or mentoring practice. Thus, improved performance and productivity, goal achievement, easier transitions for new or recently promoted employees, and increased employee engagement are all the results. Additionally, students will learn about different approaches to employee development and support, such as various training methods (long and short courses, internal and external, flexible/distance learning, etc.). To increase their effectiveness with these coaching and mentoring approaches and better understand why strategically combining these resources is essential to the success of any organisation, learners will also examine coaching and mentoring models that can contribute to performance improvement.
The unit is suitable for those who:
Managers who have significant daily responsibility for coaching and mentoring should use this unit. It is also a good fit for students who want to transition into a development position or work as a freelance coach or mentor. Additionally, because it broadens your understanding of the positive effects coaching and mentoring can have on an organisation, it is excellent for those who want to have a critical understanding of the duties of a professional coach and mentor. It is also suitable for a coach or mentor who wants to assess their skills, disposition, and knowledge. The certification also aids people in thinking about their future development by demonstrating their professional growth as a coach and mentors. Additionally, it can assist organisations in developing, implementing, and assessing their coaching and mentoring programmes and any potential business benefits. Additionally, it can assist companies in ensuring that managers preparing to serve as mentors or coaches possess the necessary skills, knowledge, and ethical perspectives. Last but not least, it can help organisations create a culture of coaching and mentoring across the board, enabling managers to successfully support others' growth and raise their performance.
Outcomes of learning
After finishing this unit, students will be able to achieve the three major learning objectives listed below. These results are divided into several different categories. They will be able to:
Plan and prepare efficient coaching or mentoring within an organisational context thanks to the learning outcomes (Learning outcome 1).
Have the capacity to engage in and document at least 18 hours of productive coaching or mentoring with a minimum of 2 and a maximum of 3 people (Learning outcome 2).
Be able to show and provide evidence of ongoing reflection and review of one's own mentoring or coaching practice (Learning outcome 3).
What are the Entry Requirements?
One of the three required units to complete ILM level 5 is this one. Most institutions have different entry requirements for the unit, but the main one is that you pay around £ 1900 to cover the cost of finishing the course in about a year, though there are other ways to finish it in two years. This payment may be made in full, but most organisations also provide payment plans and holidays to assist students who are unable to make the full payment at once. This enables students to begin their training as soon as the initial deposit is made. The payment will cover the cost of the course for the entire duration, one year's membership in the Association for Coaching, access to learning materials, unlimited phone and email support, peer co-coaching triads, and ILM online access to a wide range of coaching tools, among other resources that may differ per institution. The student is then required to complete an enrollment form that includes a summary of their prior work experience and outlines their educational objectives. The majority of organisations use this information to create programmes that cater to the needs and level-appropriate aspirations of their clients. The learner has the option of finishing the level as an award, a certificate, or a diploma, each with a set and distinct time frame and price. The learner can then decide which approach they think is best for finishing the unit—either in-person training or distance learning, where they can get learning materials from websites and webinars. These choices differ based on the institution as well.
Here's how we can help
While pursuing an ILM degree, you might find it challenging and time-consuming to engage in other academic and social activities. When you need assistance with an ILM project, you can rely on us to provide you with expert writers who are familiar with the subject. They'll make sure you comprehend everything you need to know to get the grades you want. Our website's main objective is to provide students with access to a useful tool that will aid them in achieving their academic and career objectives. For your Leading Project implementation assignments, our experts take the extra time and effort necessary to conduct in-depth research, ensuring that you will get the grades you want. You can be certain that if you use our service, you won't fail, which will enable us to save you a lot of money on retakes. Additionally, we guarantee that every task is completed on time. Regardless of how quickly the due date approaches, we can guarantee that you will submit the paper before any penalties are assessed. Furthermore, you can unwind knowing that even if we receive a request at the very last minute, the quality of your project won't suffer. We have a strict policy against plagiarism, so we promise to provide each of our customers with unique and original content. We make sure that before sending any work to you, our ILM assignment-help experts run it through a variety of plagiarism detection software to ensure that it is original.
Our goal is to aid in our clients' academic development. As a result, we only hire people who have had significant prior experience working with the ILM curriculum; as a result, you can rest easy knowing that your study will be meticulously documented. Our writers will use their extensive experience and in-depth knowledge of the subject matter to satisfy the requirements and standards of the test, regardless of the level of the ILM you are working on. We are aware that students frequently have a finite amount of money at their disposal. Therefore, we make an effort to offer price plans that can be adjusted to fit a variety of budgets. Our fees for helping students with ILM assignments are kept to a minimum because we want students from all different socioeconomic backgrounds to be able to use our services. If you are unhappy with the final product, the ILM assignment help writers are available to edit it at no additional cost to you. Additionally, we provide editing and proofreading services. We would be happy to review your work and make any necessary changes. So if you have any questions, don't be afraid to call or email us. Anytime, day or night, our customer service team is available to help you with any inquiries you may have regarding your assignments. We're prepared to assist you because we want to.
Reference
DiGirolamo, J. A., & Tkach, J. T. (2019). An exploration of managers and leaders using coaching skills. Consulting Psychology Journal: Practice and Research, 71(3), 195.
Garvey, B., Garvey, R., & Stokes, P. (2021). Coaching and mentoring: Theory and practice. Sage.
Hastings, L. J., & Kane, C. (2018). Distinguishing mentoring, coaching, and advising for leadership development. New directions for student leadership, 2018(158), 9-22.
Mullen, C. A., & Klimaitis, C. C. (2021). Defining mentoring: a literature review of issues, types, and applications. Annals of the New York Academy of Sciences, 1483(1), 19-35.
Roberts, A., Storm, M., & Flynn, S. (2019). Workplace mentoring of degree apprentices: developing principles for practice. Higher Education, Skills and Work-Based Learning.
Schermuly, C. C., & Graßmann, C. (2019). A literature review on negative effects of coaching–what we know and what we need to know. Coaching: An International Journal of Theory, Research and Practice, 12(1), 39-66.
Sekerin, V. D., Gaisina, L. M., Shutov, N. V., Abdrakhmanov, N. K., & Valitova, N. E. (2018). Improving the quality of competence-oriented training of personnel at industrial enterprises. Calitatea, 19(165), 68-72.
Stokes, P., Fatien Diochon, P., & Otter, K. (2021). "Two sides of the same coin?" Coaching and mentoring and the agentic role of context. Annals of the New York Academy of Sciences, 1483(1), 142-152.
On-Time Delivery
Plagiarism-Free Assignments
High-Quality Assignments
Pocket-Friendly Services
Free Revisions
24/7 Customer Care Support
GPTZero Report