8607-501 Managing Improvement
November 15, 2023

Posted by:

admin

Category:

ILM Level 5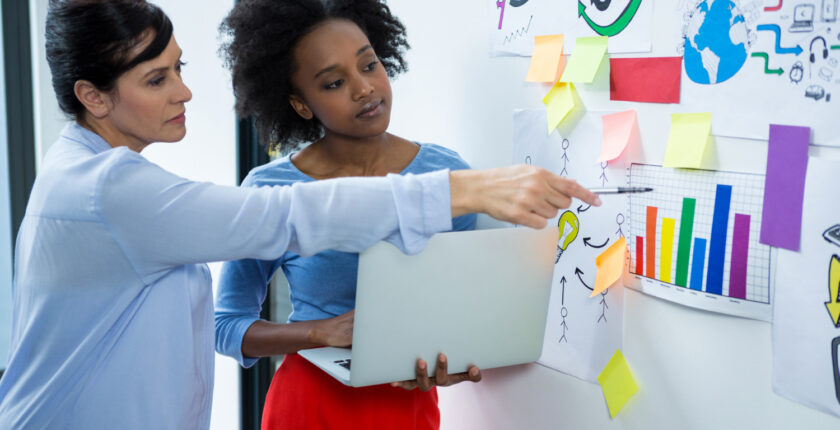 8607-501 Managing Improvement has been meticulously crafted to equip managers with the essential skills and knowledge required for effectively overseeing and implementing improvements within their respective organizations. This program is specifically tailored to address the multifaceted challenges of managing organizational improvements, aiming to empower managers with the tools and insights necessary to navigate and lead successful change initiatives. The curriculum encompasses a comprehensive understanding of improvement strategies, methodologies, and practical applications, ensuring that managers are well-prepared to drive positive changes that enhance organizational performance and efficiency. Through a blend of theoretical principles and practical applications, participants will gain a robust foundation in the art and science of managing improvement, positioning them to contribute significantly to the ongoing success and development of their organizations.
What are the key learning outcomes of ILM 8607-501 Managing Improvement?
Upon the completion of this unit, learners will attain the following competencies:
Identification of Improvement Needs and Scope:
Learners will acquire the ability to discern and analyze the necessity for improvement within organizational contexts. They will be adept at identifying the scope of improvement initiatives, demonstrating a keen understanding of where and how enhancements can be made to optimize organizational processes and outcomes.
Development and Implementation of Improvement Plans:
This unit will equip learners with the skills to formulate comprehensive improvement plans. They will learn how to translate identified needs into actionable strategies, outlining step-by-step plans for implementation. This includes the ability to set realistic goals, allocate resources effectively, and create a roadmap for executing improvement initiatives.
Effective Change Management:
Learners will develop proficiency in managing change within organizational settings. This involves understanding the dynamics of change, fostering a positive and adaptive organizational culture, and effectively communicating and leading teams through the transitional phases associated with improvement initiatives.
Measurement and Evaluation of Improvement Impact:
By the end of the unit, learners will be capable of employing various measurement and evaluation techniques to assess the impact of improvement initiatives. This involves developing metrics, gathering relevant data, and applying evaluative frameworks to determine the success and effectiveness of implemented improvements. Learners will gain insights into continuously refining strategies based on evaluative feedback, fostering a culture of ongoing improvement within their organizational contexts.
Who is this unit for?
This unit is specifically designed to cater to individuals occupying managerial roles across various levels within an organization. Its primary focus is on providing the necessary knowledge and skills for effectively managing and implementing improvement initiatives. This encompasses managers currently in leadership positions, spanning all organizational levels, who bear the responsibility of overseeing and driving improvements within their respective domains.
Furthermore, this unit is not exclusive to current managers; it is equally pertinent to individuals who aspire to ascend to managerial roles in the future. Aspiring managers will find this unit invaluable in building a foundational understanding of the principles, strategies, and practices associated with managing and implementing improvements. The content is structured to be relevant and beneficial to individuals at different stages of their managerial journey, fostering a comprehensive and inclusive approach to leadership development and organizational enhancement.
How is this unit assessed?
The assessment methodology for this unit comprises a balanced combination of coursework and examinations. The coursework component, which serves as an integral aspect of the evaluation process, commonly involves assignments and case studies. Through these assignments, learners are expected to apply theoretical concepts, demonstrate critical thinking skills, and showcase their understanding of the practical implications of the unit content.
In addition to coursework, the assessment process also incorporates formal examinations. These examinations may take the form of a written test, evaluating the learners' grasp of theoretical knowledge acquired throughout the unit. Alternatively, a practical assessment might be employed, testing the learners' ability to apply their knowledge and skills in real-world scenarios.
The dual approach of coursework and assessments aims to comprehensively evaluate the learners' academic understanding and practical proficiency in the subject matter. This diversified assessment strategy is designed to offer a well-rounded evaluation, ensuring that learners can effectively apply their knowledge in both theoretical and practical contexts.
What are the benefits of completing ILM 8607-501 Managing Improvement?
Successfully finishing this unit will equip learners with the essential skills and knowledge required to proficiently manage and execute improvements within their organizational frameworks. The attainment of these competencies can yield a myriad of advantageous outcomes, including:
Increased Productivity and Efficiency:
Learners will gain the capability to identify and implement improvements that streamline processes, leading to heightened productivity and operational efficiency within the organization.
Improved Quality of Products and Services:
The acquired skills will enable learners to enhance the overall quality of products and services, fostering a commitment to excellence and meeting or exceeding customer expectations.
Reduced Costs:
Through effective management and implementation of improvements, learners will learn strategies to identify and eliminate unnecessary costs, contributing to overall financial efficiency.
Enhanced Employee Morale and Motivation:
The ability to manage improvements extends to fostering a positive work environment. This positively impacts employee morale and motivation, as team members witness the positive outcomes of their contributions to the organization's progress.
Increased Customer Satisfaction:
A focus on improvement initiatives often results in the delivery of higher quality products and services. This, in turn, contributes to increased customer satisfaction, solidifying the organization's reputation and customer loyalty.
In essence, the successful completion of this unit not only imparts the necessary skills for managing improvements but also positions learners to contribute significantly to the overall success and advancement of their organizations. The ripple effect of these acquired skills extends across various facets, creating a positive impact on productivity, cost-effectiveness, employee satisfaction, and customer relations.
What resources are available to support learners?
Learners can access a diverse range of resources designed to support and enhance their educational experience, including:
Comprehensive Study Guide:
A detailed and thorough study guide is provided to learners, serving as a comprehensive reference for the unit's content. This guide is meticulously crafted to facilitate a deep understanding of the subject matter, offering explanations, examples, and additional materials to complement the learning process.
Online Forums and Discussion Groups:
Learners have the opportunity to engage in online forums and discussion groups, creating a collaborative and interactive learning environment. These platforms facilitate peer-to-peer interaction, enabling learners to share insights, ask questions, and engage in discussions related to the unit. This collaborative approach promotes a broader understanding of the material through diverse perspectives.
Dedicated Tutor:
A dedicated tutor is available to provide personalized guidance and support throughout the learning journey. The tutor serves as a point of contact for clarifying concepts, addressing queries, and offering additional assistance as needed. This one-on-one support ensures that learners receive individualized attention, contributing to their overall comprehension and success in the unit.
These resources are thoughtfully curated to cater to various learning styles and preferences, fostering a holistic and supportive learning environment. Whether learners prefer independent study with a comprehensive guide, collaborative engagement through online forums, or personalized guidance from a dedicated tutor, these resources aim to cater to diverse needs and enhance the overall learning experience.
What is the pass mark for this unit?
To successfully pass this unit, learners are required to achieve a minimum score of 60%. This benchmark signifies the level of proficiency and understanding expected for satisfactory completion of the unit. Attaining this pass mark indicates that learners have demonstrated a competent grasp of the material and have met the established criteria for a successful outcome in the assessment of this unit.
What happens if I fail this unit?
In the event of an unsuccessful outcome in this unit, learners will be granted the opportunity to undertake a retake. This allows individuals to revisit and reattempt the unit, providing a chance to address areas that may have posed challenges during the initial attempt. The retake option is designed to support learners in achieving a successful outcome, promoting a continuous learning process and the attainment of the necessary knowledge and skills associated with the unit.
Related Articles:
On-Time Delivery
Plagiarism-Free Assignments
High-Quality Assignments
Pocket-Friendly Services
Free Revisions
24/7 Customer Care Support
GPTZero Report