3CJA Contributing to the process of Job Analysis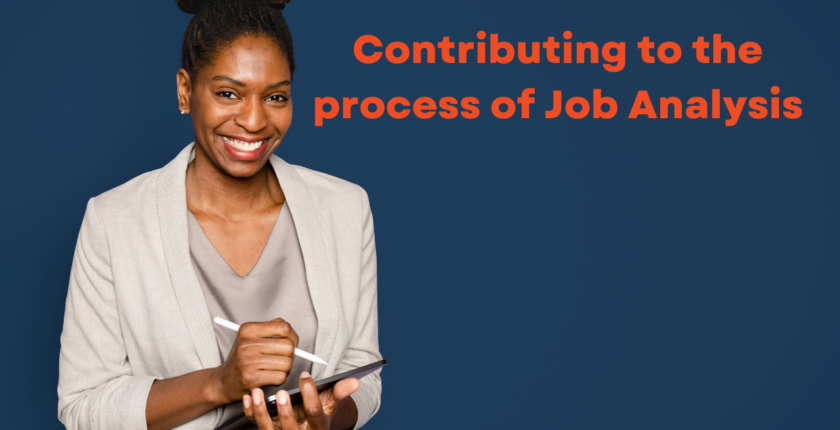 One of the course units offered at the foundation level is contributing to job analysis. Throughout this chapter, you will learn about HR concepts such as job analysis and job design. In order to determine how to fill an available position, a job analysis is carried out. The job analysis process in HR involves identifying people's characteristics based on their skills and experiences, which should help them perform specific tasks within the organisation.
Unit Content
In order to succeed in 3CJA, students need to understand the principles and purpose of job analysis. One of these factors determines which candidate is selected for a specific job in an organisation. Human resources professionals develop job descriptions as part of the recruiting and selection process.
Additionally, job analyses allow recruiters to determine a candidate's qualifications, experience, skills, and other accomplishments that make them the best candidate for a job opening. Furthermore, job analysis examines the salary range, bonuses, and other incentives provided to employees to encourage performance.
Professionals in human resources examine various job analyses to determine whether a candidate is qualified for a position. An interview is one of the job analysis methods where an applicant engages in a one-on-one discussion with an interviewer.
The interviewer asks about the candidate's responsibilities, experiences, and ability to perform the task in an interview. In the interview process, candidates are evaluated for their potential and ability to achieve the desired outcomes of the available job position according to the organisation's objectives. Furthermore, employers and HR can determine whether candidates are communicative and socially engaged through job analysis and interviews.
Questionnaires are used as a second method to gather information from candidates. To determine a candidate's suitability for a particular job, different questions are asked.
As determined by the job analysis, each candidate's response determines whether or not they are suitable for the position. In the second job analysis method, the analyst observes the candidate to gain first-hand information.
In what ways does job analysis fit into the HR profession
Different job types within an organisation require various types of outputs. Therefore, job analysis is impacted by several factors that impact the collection of data relevant for HR professionals when analysed thoroughly. The CIPD, for example, considers external, organisational, human, motivational, and growth factors when creating a job description and a person specification.
In order to create a professional job profile, it is necessary to analyse the labour market to determine whether the market is tight or loose and to determine what factors determine an employee's performance.
The organisational factors are the workflow in the organisation and the tasks given to the employees following their hiring and induction into the organisation.
Ergonomics determine whether people with disabilities, the workload can perform tasks, and the impact on candidates and work-life balance when developing a job description and person specification. Additionally, personnel professionals use these factors to determine whether a specific task will be stressful for specific workers and decide whether they should try it.
Lastly, autonomy and HR involvement are positive motivators in maintaining highly satisfying jobs. Similarly, it determines how a candidate will develop professionally, grow, and advance in their career.
Learning outcomes
Following completion of the 3CJA Unit, students should:
Show an understanding of how job analysis works, its purpose, and its methods.
Gain a better understanding of job analysis and its value to HR and organisations.
Contribute to the job analysis process by developing job descriptions and person specification documents for open positions.
Unit suitability
Learning the 3CJA unit is appropriate for learners who;
Want to learn more about HR but have no idea how to get started
Have already begun working in a people management role and wish to improve their skills and knowledge to fulfil their responsibilities effectively
Taking part in decisions related to HR and L&D
Completed several tasks related to job analysis in the workplace, including the formulation of job specifications, selecting employees, and evaluating performance.
Wrap Up
There will be 15 learning hours led by the facilitator and 15 that the students will lead themselves. Learners will be tested at the end of the course to determine whether they understood the unit learning objectives.
On-Time Delivery
Plagiarism-Free Assignments
High-Quality Assignments
Pocket-Friendly Services
Free Revisions
24/7 Customer Care Support
GPTZero Report