3LDN Identifying Learning and Development Needs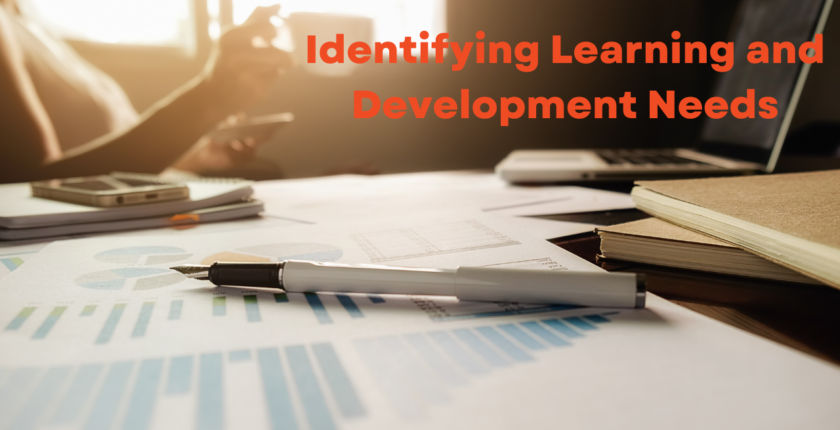 The changing environment makes it necessary to identify Learning and Development requirements. To help students better understand their role in skills and knowledge, CIPD included the unit in the program. The unit identifies HR practitioners' learning requirements for individuals and organisations. Therefore, they must identify the needs for learning and development to meet the goals and objectives of the individuals, teams, and organisations. As a result of the L&D practitioners, employees in an organisation can identify what they consider essential in their learning needs, which helps them enhance the learning experience.
Before identifying learning needs, it is necessary to identify why learning needs arise for different individuals. Identifying the reasons for their engagement in the learning process is crucial to ensuring that they receive the support they require from the L&D practitioners. Thus, the students will be required to relate to this and explain why, for example, they would like to become a CIPD member. It is essential to help students appreciate why they want to acquire more excellent knowledge and then identify this as a need they must fulfil to succeed.
 Reasons why learning needs arise
A person who needs to develop a new skill set for a particular job function will have individual learning requirements. The necessity to perform tasks for which an employee lacks specific training or knowledge is expected in the workplace. Occasionally, employees need to acquire new skills and knowledge to perform their roles. As a result, it may be necessary to take a new training course. Taking a new course will profoundly affect the employee's professional growth.
As an employee, you can participate in continuous learning opportunities to advance your career (Choy and Chua, 2019) to improve your skills and performance. It is not uncommon for new positions in the workplace to require entirely new skills, which results in the requirement of new training for the employees expected to perform these duties. Employees should gain skills that will help them complete their tasks rather than just learning for its own sake.
In group learning, each group member is provided with the knowledge and skills necessary to perform their duties within the group. Assigning tasks to each member based on their learning requirements facilitate the group's success in meeting its goals.
Additionally, groups engage in a learning process to improve performance. This course aims to understand how learning needs differ between different organisational settings and how these differences impact organisational success.
 Learning benefits
This unit provides information about how learning benefits individuals, groups, and organisations. For example, when students take the CIPD programme, they gain employability skills and are more likely to be considered employment than students without the qualification.
The process facilitates the acquisition of skills and knowledge that will prepare learners for jobs and make them more capable of carrying out their duties. The more learners learn the more competencies they acquire, and therefore the more strategies they can develop to improve their skills. As an organisation grows in productivity and performance, its learning culture also benefits it. Learners also develop greater flexibility and responsibility through learning. Learning new skills helps employees become more professional and change their attitude and approach to their work.
The information necessary for learning needs analysis.
Experts in learning and development need to collect information about learners' current skills to identify knowledge gaps and, at the same time, determine what skills are missing to enhance the performance of their assigned roles. This information will enable experts to identify the materials necessary to facilitate learning and ensure that learners gain the knowledge and skills they need.
In addition, it is essential to know what the learners hope to accomplish and learn individually and in groups. Therefore, students must collect information about their coworkers' training needs and assess the skills necessary to ensure the learning process is successful during the unit.
Furthermore, learners need to ensure that data is used effectively to gain the most significant benefits for themselves and their fellow students. Assessment of other students' learning needs is an effective way for students to learn how to assess those needs and promote better learning within an organisation.
Learning outcomes
As a result of completing the unit, students should;
Understanding how individual and organisational learning needs arise and why these needs should be considered
Develop a personalised learning plan based on the goals of the individual
Identify the information needed to carry out a learning needs analysis
 Wrap Up
Learning needs vary from person to person, from group to group, and from organisation to organisation. Developing skills and knowledge are essential for learners to perform their responsibilities. The purpose of this course is to enable students to identify and assess their own learning needs. Most students intend to pursue career advancements in Human Resources. Learning to identify learning gaps allows them to fill the gaps effectively to gain competence. The information presented in this unit is highly beneficial for HR professionals taking the course, resulting in improved learning.
On-Time Delivery
Plagiarism-Free Assignments
High-Quality Assignments
Pocket-Friendly Services
Free Revisions
24/7 Customer Care Support
GPTZero Report