3PRM Supporting Good Practice in Performance and Reward Management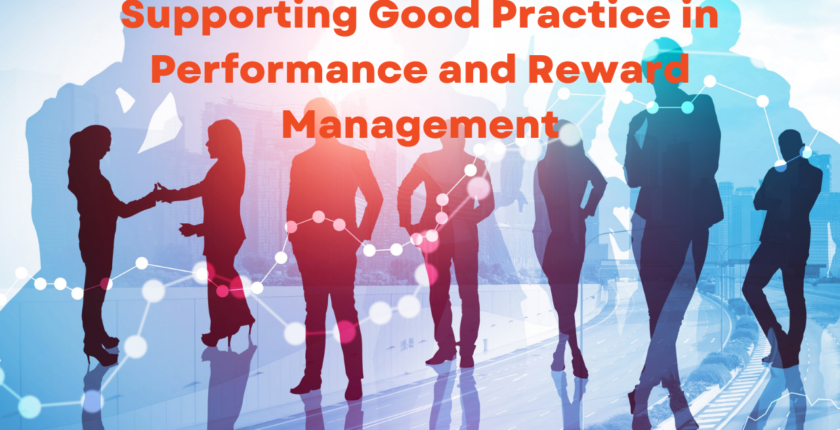 In order to achieve the best results a company can achieve through performance and reward management, it is essential to increase employee cooperation and develop individual skills. This is a crucial component for an organisation to manage its employees effectively. The purpose of performance management is:
To help individuals comprehend their position and what is expected of them, such as appropriate behaviour.
Assist people in achieving their maximum potential and meeting their personal development needs.
To assess its employees' skills and experience.
To achieve overall company objectives, it is also crucial to improve personnel skills to maintain a stable and seasoned workforce. This can be accomplished by ensuring communication from the top-down, following which personnel may be evaluated, monitored, and rewarded.
This unit's learners should understand the significance of reward management in monitoring employee performance, the nature of reward (appraisal), and the compensation system to stay motivated to achieve the organisation's goals.
As a result of gaining knowledge from this unit, learners will better understand their duties as human resource consultants and their role in creating a positive working relationship between employers and employees.
The relationship between performance management, business objectives, and motivation
Performance management aims to improve workplace communication so that employees know what is expected of them to reach corporate goals. Similarly, students should be familiar with all aspects of the performance management system, including incentive packages, feedback, and mentorship strategies that explain how well employees are motivated to attain organisational goals.
HR is responsible for ensuring worker satisfaction by motivating them and tying performance and motivation together. Therefore, students should be familiar with concepts such as McGregor Theory X and Y and Herzberg's Two-Factor Theory. Understanding how these ideas contribute to overall organisational success must understanding how they are used in practice.
Learning this lesson will assist learners in developing the abilities needed to make decisions regarding how to improve organisational performance.
The management of rewards and performance
Today, organisations demonstrate a solid commitment to incentive programs aligned with human resource practices and the organisation's goals to lower staff turnover and increase employee retention.
If workers are paid fairly, they are more likely to be successful or motivated to give their all to ensure the company's objectives are achieved. In other words, a reward can be used effectively as a motivating force if used correctly.
Ideally, incentive systems should be linked to performance growth; they should emphasise performance-based compensation and provide an inviting environment.
The purpose of the topic is to establish which types of employees are paid in a company. A company may provide financial or non-financial compensation to employees. Depending on compensation, employees will be happy and committed to the organisation.
The function of employee motivation is one that HR professionals need to understand. Students should recognise the importance of recognising their teachers in this way since they assist them in achieving their goals. In addition to HR, professionals must be aware of how recognising employees impacts the overall performance of the company as well as how it impacts the individual.
In this lesson, learners have been provided with good practices before deciding what incentive works best for a specific business.
Using data to review performance management systems
Identifying the company's overall performance over time is crucial with the help of big data, which has become a source of concern for the company. HR professionals must use this information to ensure that an organisation's goals are met by making the best management decisions possible.
In this unit, leaders will learn how to gather data internally and externally and use it to assess an organisation's performance and make decisions that will support management's success.
In this course, students should understand the importance of gathering and evaluating data to make an informed decision and build the best plans for securing excellent management practices and the efficient use of data for the organisation's success.
Performance evaluation
After implementing HR-determined strategies, the organisation's overall performance must be evaluated to see if this approach is effective in helping the organisation reach its goals. For example, human resource professionals could arrange for greater rewards for their employees if they receive the highest rating. The level of motivation their employees receive will be affected by this incentive. Additionally, effective evaluations help employees discover areas for growth to accomplish the goals needed by the company.
As a manager, you must ensure that you analyse performance and obtain accurate data so that you can make the best decisions possible to ensure success for the company.
To ensure that students understand how to conduct performance evaluations for the organisation's benefit, they should identify the proper performance evaluations.
It is best suited to individuals who:
Want to become a human resource or learning and development professional
Want to extend your knowledge and skills in human resources and learning and development to support an organisation?
Perform human resources-related duties.
Are you curious about reward management?
Learning outcomes:
After completing this course, learners should explain the relationship between organisational success, performance management, and motivation.
Recognise the relationship between performance management and motivation.
Understand the purpose of incentives and their role in performance management.
Describe how data can be used to evaluate management performance.
Knowing how performance assessments work and interpreting them is an important skill.
Wrap Up
This course assists line managers and human resource specialists make decisions that result in enhanced employee performance and favourable compensation. Additionally, learners who want to advance their careers in human resource management and those who already work in the industry will benefit from this course.
The students will learn how to evaluate an organisation's performance and use data from evaluations to formulate optimal decision-making methods. By doing so, the organisation's performance will improve and employee retention and turnover, which will result in the development of a good workforce.
On-Time Delivery
Plagiarism-Free Assignments
High-Quality Assignments
Pocket-Friendly Services
Free Revisions
24/7 Customer Care Support
GPTZero Report