3SCO Supporting Change in Organisations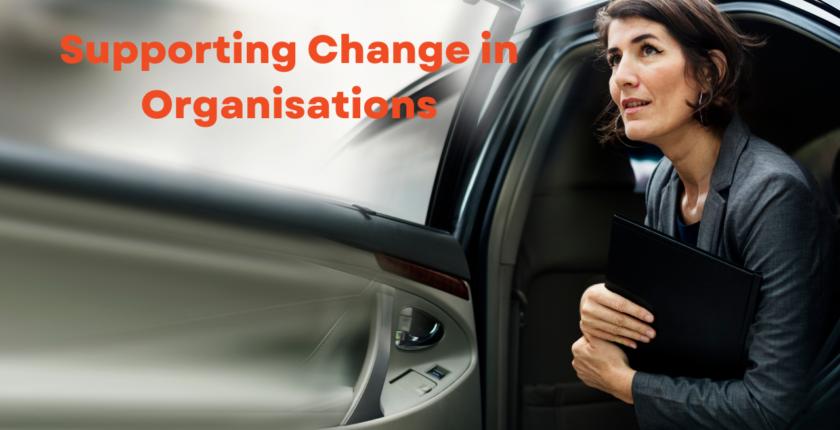 Supporting Change in Organisations is CIPD's 3SCO, which explains the importance of change within organisations. The purpose of this unit is for learners to discover why changes are necessary for organisations, what challenges they may face, and how to deal with them. As HR professionals, HR professionals are accountable for supporting their employees during times of change.
Unit's purpose
The objective of this unit is to cover all the essentials of change, helping people understand what it takes to bring about change both within and outside of organisations. When implementing a change, identify the factors that will increase the chances of success. The presence will not assure the success of these people, but their absence will assure failure. In order to make a change, the following conditions must be present:
For a change process to be successful, it needs to follow a plan, a mission, and a reason. Therefore, it is essential to show a SMART plan goal to visualise clearly. Additionally, the organisation should have long-term and short-term goals indicating its direction.
The challenges associated with change differ according to the stage. Therefore, it is essential to evaluate challenges at every stage of the process and develop a solid solution that fits the situation.
During a time of change, having solid leaders is essential.
Communication is essential between team members, shareholders, and consumers. As much as possible, keep communications open and prompt to avoid rumours and information leaks. It is essential to monitor the quality of information instead of simply the quantity and establish open channels for sharing questions, concerns, and ideas.
Team members provide support to each other. In addition, shareholders and employees should participate in the planning process since they have direct experience and provide valuable insights into the proposed change.
It is usual for employees to experience delays and lapses in performance as they learn. The system's implementation was changed, so the workload increased, resulting in lower efficiency.
When the business experiences significant changes, the employees' working methods and contributions change accordingly, it is essential to motivate them as they adjust. It is essential to be confident about the change and avoid reverting to the old methods to make the transition more accessible and more comfortable. Taking the lead is essential.
Throughout this unit, we examine the importance of change and different methods of introducing and managing it. Change makes it possible for organisations to grow, expand, and enter new markets. Human Resources are excellent to achieve successful change since they manage organisational development, process redesign, and communication. Some of the factors that contribute to organisational change include:
The opportunity for growth
The challenges
Technologically advanced developments
The market competition is exerting pressure
The changing of strategic goals.
The pressure of consumers or suppliers
The government took measures
There is therefore a need to learn new skills.
Different people react differently to change, resulting in various methods, which will be discussed in depth. This depends on how the change is presented to people, whether they are receptive to the change content or how the change process is presented. Some of the reasons people struggle with change are:
Concern about what might happen after a change
Not being able to control oneself
Unpreparedness leads to inconveniences
Fear of becoming incompetent.
Threatening one's status
The shock of an upgrade
People who understand the importance of change can significantly impact an organisation if it is handled professionally.  Different techniques can be used to understand change, even if it is complex. These include:
Storytelling or narration conversations.
Ambiguous questions are triggered by intentional ambiguity.
Introducing change through team-building activities and workshops.
Participating in democratic dialogue and voicing concerns about the changes.
Interacting with other group members and negotiating with them
Leaders intelligently design change and demonstrate their competence as they handle business needs, thereby establishing trust between leaders.
The unit is best suited to:
Professionals in Human Resources/Learning & Development
Human Resources/Learning & Development specialist who wishes to improve their skills.
Human resources and learning and development personnel in organisations
People directly involved in the change process, such as consultants or change managers.
Learning Objectives
After completing this unit carefully, one will have a comprehensive understanding of:
Changes in organisations and their causes
The need for change in an organisation
List of those involved and taken into account during the change process
The management and maintenance of change
Employees, managers, and HR departments affected by the change
Wrap Up
The 3SCO supporting change in organisations unit requires learners to complete an assessment to determine whether they have learned all of the concepts and are ready to apply the acquired skills and knowledge. This assessment covers all learning objectives.
On-Time Delivery
Plagiarism-Free Assignments
High-Quality Assignments
Pocket-Friendly Services
Free Revisions
24/7 Customer Care Support
GPTZero Report