502 Principles of Developing, Managing and Leading Individuals and Teams to Achieve Success
November 23, 2022

Posted by:

admin

Category:

CMI Level 5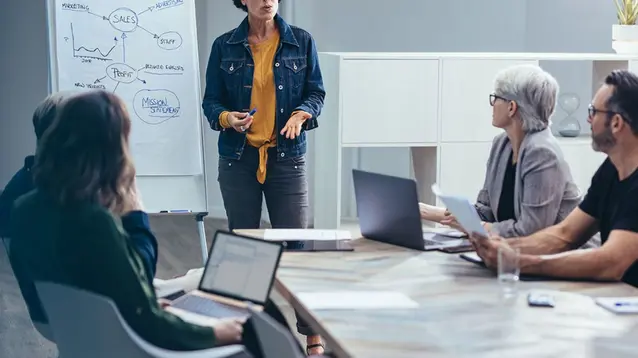 The ability to inspire achievement in both individuals and teams is, in my opinion, the most important quality a manager can have. The primary focus of this unit is on the critical management and leadership skills needed to carry out this demanding but rewarding profession.
The manager will think about how to assess the team's capabilities now and in the future, as well as how recruiting, staff development, and candidate selection fit into this. The course's first section focuses on the theoretical and practical methods for creating, directing, and managing teams. After finishing the unit, the manager will understand not only the fundamentals of leading people and teams, but also how to encourage people and teams to go above and beyond their goals.
You will learn:

This unit is divided into three sections: LO1, LO2, and LO3. The objectives for each category outline the managers' learning objectives, evaluation standards, and evaluation advice. To achieve individual and team success, managers must understand the approaches to managing, developing, and leading individuals and teams.

What distinctions do theoretical models make between groups, teams, and roles? This unit also distinguishes between different approaches to team management and team leader management. Delegation and monitoring strategies vs. effective communication of organizational goals and how they apply to departments and teams

Managers must give instructions and receive feedback to determine if they are on the right track, so these skills are critical. In addition, the unit emphasizes techniques for balancing experience and skills. Comparing abilities and experience to current needs is one method for recognizing strengths and facilitating development in the workplace among individuals and teams.

You will also gain an understanding of the recruiting process and the factors that influence the decision to choose learning and development activities for individuals and teams. This unit also emphasizes approaches to successful teamwork and individual leadership. Management techniques include HR systems, scorecards, and audits.

Incentives, coaching, and rewards may also be used to support high-performing teams as part of talent and performance management. Finally, motivational techniques teach teams to work together in a high-energy environment with a common goal and enthusiasm. This unit shares a boundary with CMI units 503, 505, 511, and 526.

What is the purpose of studying this unit?

It is difficult to form an effective group and achieve your objectives if you do not understand the principles of Developing, Managing, and Leading Individuals and Teams to Success. A solid understanding of these principles gives you the foundation you need as a manager to move the organization's vision forward.

Everyone is encouraged to use their discretion in order to focus on their strengths and what is important to them personally, as well as to overcome their weaknesses. The emphasis is on developing skills that you can use to achieve your goals, as well as providing insight into the process of leading others to success.

To complete work and achieve shared goals, a manager must be able to lead and organize a team. A manager, a team, communication skills, active listeners, goal setting, developing a healthy culture, and, in many cases, a project management tool are all common components of team management. Employee motivation and productivity are increased by effective team management skills.

The possible outcomes are as follows:

The CMI 502 unit is intended to help you achieve the following objectives.

Understand the approaches to team development, management, and leadership.

Recognize methods for balancing skills and experience in teams.

Understand how to successfully lead individuals and teams.

Participants should take this course if they want to improve their team leadership skills, support people through coaching and mentoring, and develop high-performing teams by identifying and communicating their team's weaknesses and strengths.

What are the requirements for entry?

CMI 502 has no difficult prerequisites. Candidates must be at least 18 years old to be eligible for the award. The centres are responsible for ensuring that program participants are qualified to complete the necessary training and assessment. The center will be responsible for providing you with the necessary guidance, advice, and program details to maximize the learner's potential.

A customized learning plan is provided after a thorough introduction procedure in which development requirements are determined. CMI Qualifications are assessed using assignments. Each unit of study necessitates the completion of an assignment to demonstrate the student's understanding of the material.

What can we do to help?

To complete this unit and any level of a CMI course, a significant amount of study is required, and we recognize that professional obligations may be a barrier. Because such an assignment is uncommon, our researchers are motivated to create only the most genuine and original content tailored to your preferences.

Furthermore, because our full-time researchers in this Unit are well-trained, you can be confident that they will treat your work with care and provide assistance as needed. In addition to focusing on the syllabus-assigned task, our exceptionally gifted researchers stay current on global market developments.

As a result, they can more effectively persuade CMI evaluators by providing evidence for their study that is current, relevant, and approachable. We also recognize that in order to meet the needs of growth and development, you must engage in a variety of extracurricular learning activities. This highlights the significance of requesting our assistance.

Your task is assigned to expert researchers when you request our assistance, allowing you to focus on other matters. Another significant benefit of working with us is that we value developing long-term relationships with our clients. To ensure the highest level of satisfaction, we have set our rates, communication policies, and work standards.

We understand that most students are hesitant to seek online help due to past failures, poor communication, or even exorbitant fees. In order to build long-term relationships with our clients, we have set high prices for our services. We also practice effective and timely communication. You can easily check the status of your work because we have a customer support team available around the clock.
Related Articles:
On-Time Delivery
Plagiarism-Free Assignments
High-Quality Assignments
Pocket-Friendly Services
Free Revisions
24/7 Customer Care Support
GPTZero Report