5CO01 Assignment Guideline Task Two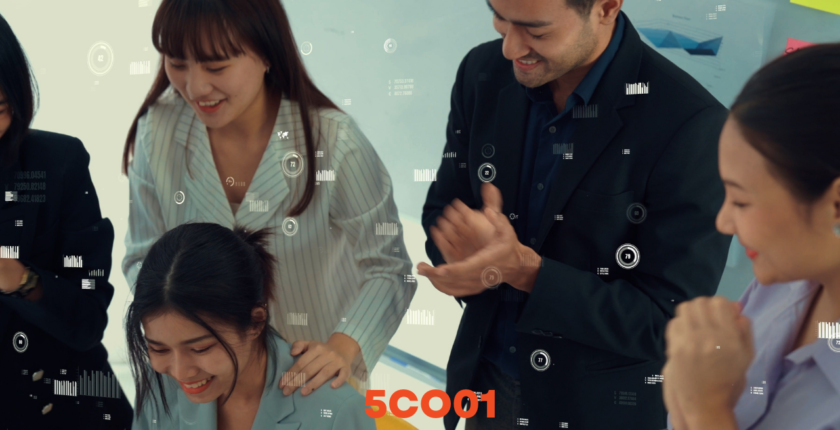 The students enrolled in 5CO01 will submit a presentation pack for assignment two to provide assessments for every learning criteria. To better understand the learning concepts, the students should also refer to the cast study from BMC. Below are the questions for the unit;
AC 2.1 Different approaches, theories, and models of organisational and human behaviour used to illustrate factors that can influence how individuals, teams, and groups contribute to organisational success
Guidance
Human behaviour theories will be explained by the students, such as;
The Belbin theory explains the roles in Belbin teams, such as the resource investigator, implementer, coordinator, plant, team worker, specialist, shaper, monitor evaluator, and finisher.
The Tuckman model of group development identifies five stages of group development, including group formation, norming, storming, performing, and adjourning.
Students can add the following motivation theories:
Maslow's Hierarchy of Needs (explains five levels of motivation in humans: physiological needs, safety needs, love and belonging needs, esteem needs, and self-actualisation needs)
Herzberg motivation theory (two-factor theory explaining motivator factors and hygiene factors)
Among the theories of organisational behaviour are;
Leadership theories
System theory
Other collegial models
Students should explain how the theories mentioned above impact employees as individuals, how they affect people working in groups or teams, and how they affect the entire organisation.
A.C 2.2 Understanding the drivers of change in organisations and, using at least two established models, an explanation as to how people might experience change
Guidance
Students will identify both internal and external drivers of change.
Change in products, financial crisis, customer complaints, workplace accidents, and complaints from organisational stakeholders are e
xamples of internal change drivers.
A PESTLE analysis identifies external change drivers such as those in politics, economics, social, technology, law, and the environment.
Two of the following models of change must also be identified and explained;
Kotter's 8-step change model
Kubler-Ross change curve
Lewin's 3-stage model of change
ADKAR
Adams and Spencer 7 step model
A.C 2.3 The steps you can take to increase diversity and inclusion in your organisation and the implications for a positive and inclusive work environment if you do not take these steps
Guidance
For further information, students should consult https://www.cipd.co.uk/knowledge/fundamentals/relations/diversity/factsheet to describe what diversity and inclusion at work can do for the organisation's success.
A.C 2.4 Using examples from your own experience and current good practice concepts, demonstrate how people practices can influence organisational culture and behaviour in both positive and negative ways
Guidance
Students should understand that people practices can positively and negatively impact organisations, subsequently affecting culture and behaviour. To evaluate these aspects, the people professionals will need to consider;-
Motivation levels
Beliefs and values at work
Openness and trust
Leadership
Employees' perceptions
Students should focus on analysing models like these:
Handy's 4 Cultural types
Role-modelling
Stewardship concept
A.C 2.5 Examining the importance of health, commitment, and performance in the workplace and identifying the different factors affecting health, commitment, and performance that can affect well-being physically and psychologically.
Guidance
Students are advised to consult https://www.cipd.co.uk/knowledge/culture/well-being/factsheet to gain insight into the issue of well-being at work.
Explain how a variety of factors influences employee well-being. These include employee mental health status and stress management.
In addition, students should explain the necessity of employee well-being to the individual and the organisation. There are several issues to consider in this case:
Reduced absenteeism in the workplace
Reduced employee turnover and increased employee retention
The development of healthier workplaces that promote employee inclusion and growth.
An increase in employee motivation, engagement, and morale.
A.C 3.1 Analyse and evaluate how your work experience illustrates and supports the concept and principles of the employee lifecycle
Guidance
In this course, students will identify employee life cycle concepts and evaluate the activities that people professionals engage in at various stages. Examples of employee life cycle stages include:
Recruitment
Induction/onboarding
Employee development
Employee retention/exit
The students ought to treat themselves as people professionals, inquire about the activities they engage in at the different stages, and provide examples from the organisations they have experience with.
In giving examples, students may use first-person language to demonstrate their involvement and their organisation's capabilities in completing the identified activities.
A.C 3.2 Strategic and operational links and support for the people practice concerning other organisational functions
Guidance
As students evaluate the people practices' concept, they connect it with strategic organisation functions organised by senior management. Additionally, students evaluate people practices' relationships with business operations functions. As a final step, the authors describe how to link people practices with organisational services to enhance organisational success to determine which support system is appropriate.
A.C 3.4 Different approaches to engaging internal customers to establish their needs
Guidance
Organisational managers, employees, and potential candidates are examples of internal customers. The following strategies can be used to interact with these customers:-
Joint consultations
Needs analysis
Stakeholder analysis
A.C 3.5 Project planning strategies that can be used to ensure that projects are delivered to the customer's expectations
Guidance
Students should think of a project they have been a part of in an organisation. Students should explain the project management stages that include; –
Project conception
Project development
Project realisation
Project termination.
Additionally, students identify approaches that enhance project delivery. Here are some examples:
A communication strategy that is effective among all stakeholders
Monitoring project activities
 with leadership involvement
Leadership participation in evaluating the success of the project and lessons learned.
Related articles:
On-Time Delivery
Plagiarism-Free Assignments
High-Quality Assignments
Pocket-Friendly Services
Free Revisions
24/7 Customer Care Support
GPTZero Report