5CO02 Evidence Based Practice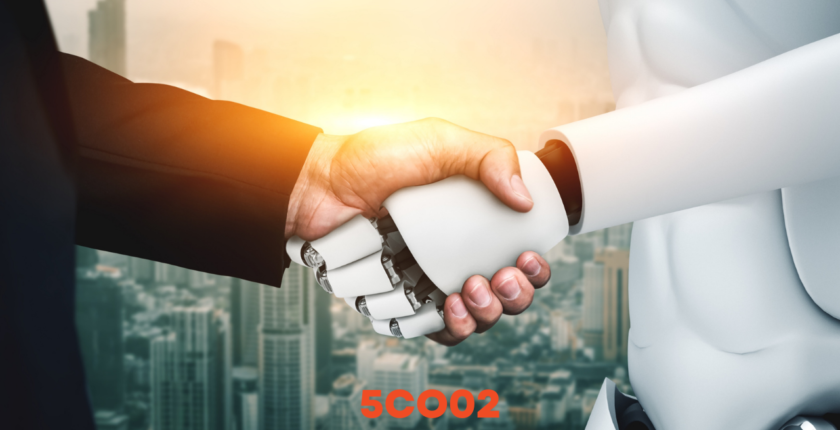 Unit Description
The purpose of this unit is to illustrate the importance of including quantitative and qualitative informational evidence in decision-making processes. There are two main themes in the paper: the importance of ethical reasoning in evidence analysis and quantifying the effects of people's practice on value creation.
Here's what you'll learn
In this course, you will learn about evidence-based practice principles, tools, and applications, as well as about evaluating issues, setbacks, and opportunities. These are the methods and tools necessary for establishing the advantages, disadvantages, and feasibility of improvement strategies for people practices. Additional explanations of critical thinking concepts are provided and the impact of different ethical notions on decision-making because each ethical concept has a set of benefits and drawbacks. Finally, the unit will determine the correlation between positive organisational performance and people practices through the correct measurement and arrangement of findings and analyses of critical data.
Who can benefit from this unit?
This level of the CIPD diploma courses in Learning and Development (L&D) and People Management integrates evidence-based practice. CIPD certification is equivalent to an undergraduate degree in HR and L&D. The advanced level is ideal for individuals who have some HR experience or are seeking more in-depth knowledge of HR practices, learning and development frameworks, and learning and development practices. The fifth level involves gaining a broader insight into an organisation's internal and external influences to aid in strategic thinking for maintaining or enhancing organisational learning and human resources. Individuals who fit the following criteria are most likely to benefit from the unit:
Consider career options in Human Resource Management and similar fields.
They seek to create value for organisations by contributing their expertise in people management. This group includes HR managers and employees who strive to optimise organisational performance.
Learning Outcomes
One
By the time the unit is completed, a learner will possess a better understanding of models and solutions that enhance decision-making since they will be able to:
Examine and include any biases that are associated with the concept of evidence-based practice so that inaccuracies are eliminated in judgment and argumentation. Compare the advantages and disadvantages of decision-making models and cite any biases to eliminate any inaccuracies in judgement and argumentation. Thus, the unit fundamentally emphasises ethical decision-making, a fundamental element of organisational management and professional development.
Analyse the insights from analytical processes and tools and their significance in detecting organisational flaws, stumbling blocks, and opportunities. Analytical processes include methods such as observation, sampling, and metric evaluation that incorporate tools such as the McKinsey 7's, Porter's 5, fishbone analytic model, and other ideal frameworks for use as part of different people practice clusters.
Demonstrate critical thinking concepts such as rationality and credibility of informational content easily applicable to personal and interpersonal reasoning.
Examine the impacts of various ethical models on decision-making and identify their differences. Thus, one will better distinguish between ethical rationales, including utilitarianism and how they impact leadership frameworks, management, and company culture.
Two
As a result of CIPD's evidence-based practice (5CO02), HR-related solutions will need to integrate decision-making strategies, facilitating the application of concepts in daily HR and L&D work. Following are how skills and knowledge are affected:
Students will select appropriate analytical tools and practices based on situations to generate patterns, inconsistencies, and conclusions from raw data.
Students will gain the ability to fact-check evidence gathered from various sources to identify the most vital facts regarding people management matters through this course. When one distinguishes between fact and opinion, they can promote an impartial decision-making culture that focuses on logical reasoning and the adoption of only accurate information.
The unit will provide learners with knowledge of decision-making processes, which will increase their ability to apply specific strategies to different issues. By doing so, students can apply specific methods to similar problems in a real-life professional setting.
The course provides students with a decision-making perspective that analyses the suitability of different strategies by considering their advantages and disadvantages and monetary costs to an organisation.
Three
Learners will place appropriate quantitative and qualitative measures at the end of the unit on the influences and value created by people management in organisations due to participation in various activities during the unit, such as:
The appraisal of the various methods incorporated in the breakdown of the performance of organisations using financial and non-financial indicators, such as the return on investment and employee engagement.
Provides tailor-made people management solutions relevant to performance measures and issues based on the critical analysis of vital information and systems.
The presentation of compiled findings from people management practices and solutions to stakeholders using valid formats and summarised analyses of performance.
A broad spectrum of practices for measuring the benefits of people management which leads to a better understanding of value definitions and the importance of quantifying data.
What are the requirements for entry?
According to current standards, the fifth Associate level of the CIPD does not require formal credentials. Instead, an applicant should possess one or both of the following qualifications:
A professional experience that entails taking on HR and management responsibilities involving the oversight and management of office operations or employees.
Students with an undergraduate degree and the desire to achieve the CIPD Associate's level three.
It is sufficient to have an English literacy score of 6.5 or an ESOL 2nd level equivalent.
Here's how we can help
In addition to the highest quality services, we provide accuracy, urgency, and professional insight to meet any assignment's demands. Our experts deliver quality assignments that provide our clients with a robust learning platform and better grades. In addition to research compilation, PowerPoint presentations, case studies, and course-specific assignments, we offer an array of professional assistance for different academic writing needs. Furthermore, our team of professionals has years of experience within the field. Thus, they offer the experience to complete any assignment according to the stipulated deadlines and the intricate details stipulated in the assignment guidelines.
On-Time Delivery
Plagiarism-Free Assignments
High-Quality Assignments
Pocket-Friendly Services
Free Revisions
24/7 Customer Care Support
GPTZero Report