5DVP Developing Professional Practice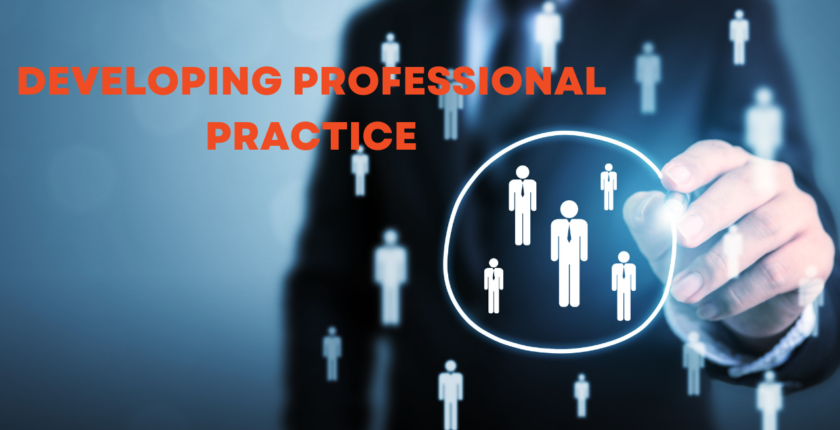 In the cipd 5dvp unit, learners will learn how to apply skills, knowledge, and behaviour to their profession. Human Resource professionals who aspire to use their profession to fulfil different roles within organisations rely on the unit to ensure they do so.
The learners of this unit are involved in evaluating the CIPD Human Resource Map. An analysis of the knowledge needed by Human Resources professionals and experts to perform various Human Resource functions is presented here.
As learners grow and develop in their careers, they can also identify skills needed, and professionals have the opportunity to bridge the gap between their current skills and the required skills. Additionally, it guides professionals' behaviour by providing direction on accomplishing their goals.
Students will also have the opportunity to develop a continuous personal development plan, which is crucial for determining their strengths concerning their acquired knowledge.
Furthermore, this module helps professionals advance their careers and develop their interpersonal skills. Therefore, we recommend learners take this program as they strive to reach their career goals and objectives. Here are some of the things learners will learn in this unit:
Contribution of an HR professional in organisations
The Human Resources department ensures the organisation follows best practices in both the executive and administrative functions. Among the responsibilities of Human Resource Management is being a professional thinker, i.e. relating with the appropriate behaviours, skills, and knowledge that can enhance the organisation's working environment.
Students taking this unit should identify with the management functions to foster the excellent functioning of the organisation they work for. It's the responsibility of experts to demonstrate that they have the required skills to carry out various functions in an organisation. By completing the identified task, they gain experience and advance in their careers.
In light of this, learners pursuing the unit must understand the steps they must take to improve their careers.
Problem-solving techniques
Professionals in the Human Resource field face many challenges during their work. This module aims to teach the expert how to cope with challenges and handle issues affecting them.
Tests of the reliability and validity of information, decision-making tools, and situational analysis are some of the techniques known to be used by experts for problem-solving.
Experts should be familiar with these techniques to ensure that they solve issues, correct challenges within organisations, and support their career growth. Furthermore, it's crucial to consider conflict in the workplace, which is generally referred to as disagreements.
During the process of moving up to attain career goals, learners should understand that they will face some types of conflict. Therefore, our recommendation is for them to ensure that they deal with conflict in the best way possible; they should also understand how to resolve conflicts, such as compromising, accommodating, collaborating, and avoiding.
While this should be taken into account differently depending on the situation, as learners grow and improve in their careers or professions, they need to understand their challenges. It should be noted that this topic is covered in detail in this unit to ensure that students understand what they need to do and the choices they need to make.
Group dynamics
There is information in this module about the different aspects of group dynamics and their effect on professional development. There are different departments and teams within organisations, so as employees develop their careers, they interact with various people that affect their decisions and human resources. For the learners, understanding group dynamics will be crucial, as it will assist them in learning how to work in groups.
As part of this unit, various models are presented to help illustrate how group processes affect human resources. The learning process emphasises how learners can bridge their career advancement to the impact of workers on them and their participation in enhancing career development.
Influencing, persuading, and negotiating with others
Several modules provide Human Resource experts with opportunities to impact others. Therefore, human resource experts can play an essential role in influencing positive outcomes. As a result of this unit, professionals should possess the necessary persuasion skills to guarantee that they can persuade others while at the same time agreeing with them.
Many aspects need to be addressed to create a successful path to professional improvement. Learning this unit means that learners should be prepared to acquire the necessary skills to generate positive results based on the experience the experts have with other experts and the organisation.
In addition to gaining new skills, providing this skill allows professionals to go through a process of learning that is essential for career advancement.
Learning outcomes
After completing this module, students should be able to:
Understand how Human Resource experts participate in the organisation
Be able to learn the techniques employed by management in the context of HR
Be able to identify and use problem-solving techniques in the context of human resources
Analyse the elements of group dynamics
Identify examples of conflict resolution techniques
Be able to persuade and negotiate with different people for the development of positive solutions
Be able to develop a growth plan for your self-development
Wrap Up
This module aims to help learners develop skills and knowledge relevant to their professions, which they can use to advance in their roles. In addition, students gain specific types of behaviours they use as guides to aid in their career progress through this course.
This unit allows learners to assess their career development if they have a growth plan. They can note where they have acquired new concepts and how they affect their growth by having a growth plan. We recommend that Human Resource professionals take this course to succeed in their careers.
Related articles:
On-Time Delivery
Plagiarism-Free Assignments
High-Quality Assignments
Pocket-Friendly Services
Free Revisions
24/7 Customer Care Support
GPTZero Report