5ENG Employee Engagement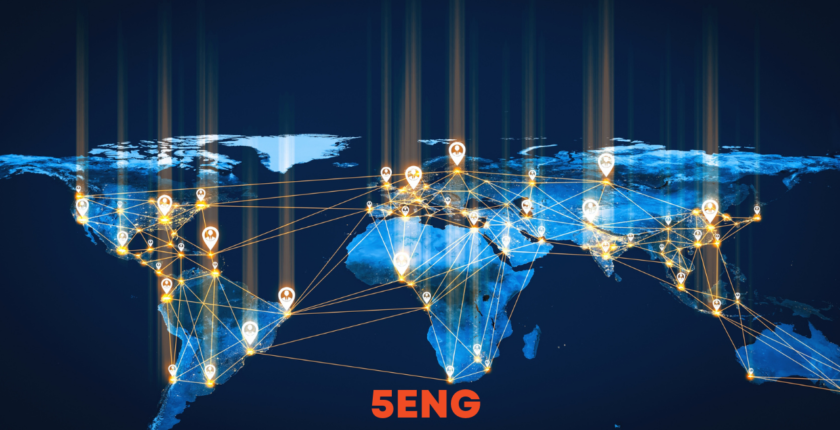 An employee engagement unit is available in the CIPD course at level 5. This level is considered intermediate, and the courses offered at this level call for analytical thinking, critical thinking, and strategic HR insight. By taking the 5ENG (employee engagement) course, students better understand employee engagement and how it is related to or different from other human resource concepts. An engaged employee actively participates in performing a task and intentionally contributes intellectual effort, experiences positive emotions, and connects with other employees on a meaningful level. It is expected that students will understand their roles and responsibilities as professionals in fostering employee engagement. Additionally, learners will be introduced to the concept of high-performance work.
In this unit, learners will gain knowledge, skills, and competencies to analyze employee engagement and organizational performance. Additionally, the strategy aims to create a positive workplace culture that enlarges the horizons of both employers and employees, facilitates the achievement of shared goals, and improves productivity and morale within the organization. This employee engagement unit comes in handy for learners in this situation. They will better understand their duties and responsibilities when supporting interactions and connections with others in the workplace. In addition, by completing this unit, learners will be equipped with the knowledge and skills necessary to promote an engaged culture that is beneficial to achieving organizational success.
Unit Objectives
Among the unit's primary objectives are:
Understanding employee engagement as a concept and the components that contribute to the achievement of organizational goals.
To educate learners about employee engagement and how it helps companies achieve their goals.
It aims to introduce students to human resources practices and strategies to enhance employee engagement in specific organizations.
Suitability – Those eligible for the course
Anyone interested in pursuing a career in human resources or development would benefit from this course. Participants in the module with a background in human resources can also expand their knowledge and skills. In addition, unit lessons are available to organizations without human resource managers to improve employee engagement with HR strategies and policies. Despite these limitations, the unit can be pursued by anyone interested in understanding how human resources function in an organization.
Unit Content
It is determined what the content of a unit will be based on its objectives and expected learning outcomes. In the first lesson, the first unit objective is explained by explaining employee engagement. First, the first lesson explains and illustrates the three main dimensions of employee engagement: emotional, cognitive, and physical. Furthermore, the introductory lessons will cover the components of employee engagement, the three mindsets that drive commitment to an organization, and the importance of alignment. Next, other lessons related to employee engagement are developed for students interested in the second unit objective. Employee engagement is among the lessons learned and should be integrated into HR policies, practices, and strategies. Furthermore, learners will gain an understanding of the ways that engaging employees can drive high-performance results.
This unit also discusses applying systematic approaches to business and human resources policies for developing, growing, and maintaining employee engagement. This lesson will discuss employee segmentation techniques, employee attitude measurement, business cases for employee engagement, people management and development policies, and recruitment and selection practices. Particular references such as Gallup Q12 will be used during the study, and practical examples will also be provided. Moreover, four factors for engaging employees will be discussed. Additionally, employee voice will be comprehensively discussed (formal and informal, complementing employee voice) as a critical component of an engaged workforce.
The unit covers a variety of lessons that are relevant to the final objective. As part of the third objective, our first lesson will demonstrate using diagnostic tools and metrics, such as attendance, turnover, and absenteeism. This evaluation tool is essential for evaluating an employee's commitment to their workplace and performance. During the second lesson, we will learn how to create an employee value proposition and overcome barriers to employee engagement. The participants will develop strategies to address various barriers to employee engagement and identify issues that may cause these barriers. When it comes to implementing employee engagement measures, some organizations may resist change. By providing practical and specific methods for overcoming resistance to change, we ensure that this unit will achieve its goal. Lastly, it will address creating structures that facilitate employee engagement in an organization.
Learning Outcome
As a result of this module, students must:
Demonstrate a clear understanding of how employee engagement can contribute to positive business outcomes.
Learn about the importance of employee engagement and how it contributes to positive corporate outcomes.
Be able to demonstrate their ability to apply HR practices and strategies to increase employee engagement in a particular organizational context.
Conclusion
In addition to physically engaging employees, managing human resources also involves psychologically and emotionally engaging them in the organization. This module equips students with the skills and knowledge necessary to identify high performers' psychological, emotional, and physical characteristics. During the course, learners will also understand how employee engagement contributes to organizational success. There are 60 guided learning hours in this course.
It is split into two (30 hours each) for self-directed and guided learning. As preparation for assessments, students must study and read to engage in self-directed learning. As part of the unit assessment, students need to submit a 3900-word essay. In addition, there may be times when learners are required to give a presentation about specific topics covered in a unit. The assessment questions in this unit are based on the unit objectives, and they may require critical thinking and analysis skills. There are numerous resources available to help you learn this unit. In addition to CIPD course materials, textbooks, online resources, journals, articles, and websites, there is also a wide range of other materials.
On-Time Delivery
Plagiarism-Free Assignments
High-Quality Assignments
Pocket-Friendly Services
Free Revisions
24/7 Customer Care Support
GPTZero Report