5HR03 Assignment Example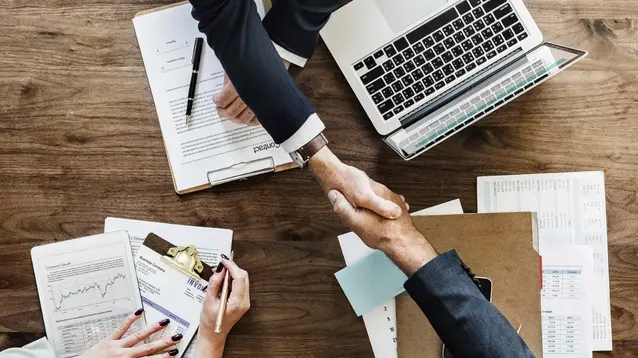 AC 1.1 Evaluate the principles of reward and their importance to organizational culture and performance management.
A reward is given to an employee to show appreciation for work or service. A reward can be in a monetary or non-monetary state. Monetary rewards have currency value, such as salary increments, bonuses, vacations, stock options, profit sharing, and commissions. Non-monetary rewards have no currency value, including off days, training, flexible work hours, total sponsored vacations, and fair treatment (C.I.P.D., 2022). Principles of reward are guidelines that govern reward decisions to be open, transparent, and free from discrimination. 
Principles of reward examples
Fairness ensures equal distribution of rewards among employees. For instance, a team of employees who worked together on a project deserves equal awards for their contribution. Besides equal sharing of awards, fairness involves equal opportunities regardless of sex, race, and age. Fairness involves applauding each team player's input, equal distribution of awards, immediate release of rewards, transparency, and celebrating the efforts of team leaders. To provide a framework that will safeguard fairness at work, the U.K. legislative drafted the equality act of 2010. It provides Protection for employees regarding disability, gender reassignment, age, matrimonial partnership, religion, and ethnicity (C.I.P.D., 2022). Companies exercising fairness experience high retention levels, high productivity, peace, and cooperation.
It involves maintaining similar behaviors and work standards to produce high-quality output (Indeed Editorial Team, 2022). Consistency is characterized by outlining regulations showing how rewards are issued. Consistency is also a virtue that is expected from employees by the management. Employees' consistency is measured through time management, setting organizational goals, and the desire to improve service production (Indeed Editorial Team, 2022). Equally, consistency in both employers and employees provides a platform for employee trust and the attainment of organizational objectives. Consistency can safeguard rewards through accountability, spontaneous awarding, and a proper working environment. Failure to safeguard consistency at work will lead to conflict between employees and the management and lower productivity.
Transparency allows employees to be aware of the system applied during awarding. It is characterized by communication, openness, and accountability. Communication of organization culture regarding rewards enables employees to work hard towards set goals. Additionally, openness lets them know what is expected and paid, while accountability eradicates doubt. Transparency allows the organization to eliminate discrimination and improve the quality of work for higher pay and rewards.
AC 1.1 Importance of culture and performance management 
Company culture includes a set of attitudes, beliefs, values, and goals that govern its work ethics. They guide the company's day-to-day activities and how the employees conduct themselves to improve productivity. Well-defined company guidelines enable the employees to work undisrupted. Clear guidelines are easy to follow so that employees can improve their productivity. Organizational culture helps reduce employee turnover, experience high retention rates, and increase productivity (Indeed Editorial Team, 2021).
Performance management supervises to check whether a set of activities will help achieve organizational goals. It facilitates continuous feedback between managers and employees. Performance management helps managers to track employee work and performance. Hence it enhances employee engagement to purposeful performance. The managers, after that, identify the problems hindering performance and drafts recommendation. Performance management creates a good platform where managers and employees develop a perspective that helps them identify the problem causing a decrease in performance. It also enables the H.R.H.R. to recommend hiring extra support, when to initiate employee training, and when to increase employee pay (Koskarova, 2022).
AC 1.2 Explain how policy initiatives and practices are implemented
Policy initiatives and practices are integrated into the company through a series of activities. They act as guidelines enabling the whole labour workforce to achieve the company's objectives. Policy initiatives and practices additionally facilitate the formation of reward policies. The reward policies enhance the delivery of organizational objectives by reward-motivated staff. Reward policies can be achieved through the following;
Fairness in the distribution of rewards amongst employees is a virtue worth possessing to attract desirable employee behavior. In order to address concerns regarding fair pay, the government has introduced policies that safeguard the interests of employees. Some principles include fair pay regardless of gender, race and age. Government policies also insist on fair treatment of employees in policies and practices by people practice management regarding rewards. It also stipulates guidelines regarding high or low pay, pay to report, equal pay, and minimum wage policies (C.I.P.D., 2022)
Challenges related to external reward competitiveness vs the internal equality in pay and rewards given to organization employees.
External rewards refer to employee incentives due to a task being completed—for example, recognition, bonuses, and pay raises. At the same time, internal rewards are outcomes from within one's self due to task completion. It includes personal growth, a feeling of appreciation and appreciation. However, it is essential to maintain a balance between internal and external reward systems. External rewards must be equally high to attract a motivated staff to help achieve organizational goals. Equally, employees must learn to appreciate themselves after a job well done. Integrating internal and external rewards will require the backing of internal equality that will ensure that all employees are treated equally in terms of payment to facilitate the achievement of organizational goals.
A protection policy provides that employers must show compliance in data protection. They show compliance through training and auditing their data documenting processing activities (C.I.P.D., 2022). Employers must hire a data protection officer to help safeguard employees' data that has been revealed per people's practice policies. Data protection policies help safeguard employees' intimate details from being misused or stolen. 
Collaboration and Involvement while implementing reward policies and practices
Collaboration is characterized by unity across all departments to facilitate faster achievement of organizational goals. Collaboration can only thrive when there is openness, transparency, a judgement-free workplace, positivity, and the right technology (Tolson, 2019). Openness and transparency are necessary virtues essential in implementing rewards policies and practices. Similarly, Involvement portrays employees' efforts, dedication, and concentration at work. It provides the information required while implementing reward policies.
A.C. 1.3 Explain how people and organizational performance can impact the approach to reward.
People and organizational performance are the most significant determinants of the reward system. Rewarding employees for good work is critical to motivating them and improving their talents (Indeed Team, 2021). Besides, rewarding employees translates to higher productivity, staff motivation and high retention rates for the organization. Nevertheless, the reward system should monitor and have guidelines for measuring people and organizational performance. Performance measurement is the process that assesses the effectiveness and efficiency of a project. It facilitates the rewarding process of employees according to their achievements. Performance effectiveness includes feedback, coaching, and management support. It helps to align employees, organizational systems and resources to achieve organizational objectives (Carpi et al., 2017). Factors affecting performance include; historical expectations, external pressures, government policies, and rewards based on time and achievement input.
AC 1.4 Compare the different types of benefits offered by organizations and the merits of each.
It refers to bonuses or wages paid to an employee based on project completion and achievement according to set targets. It helps increase productivity, helps attract and retain top-skilled workers, boosts employees' morale, and helps establish company values.
It is a payment reward issued to an employee or a service provider based on services provided, the number of goods sold, and the output quality. Payment for the result is recommended since it facilitates the freedom to deliver better and quality work.
It refers to an incentive given to an employee, allowing them to purchase stock in the organization they work for. Share ownership helps create a more loyal workforce since the employees directly benefit from the company. Additionally, it is a motivation factor for employees, increases company performance, reduces employee turnover, and reduces conflict of interest hence promoting unity, and investment (Nasrudin, 2022)
It is a form of valuable payment scheme in a company. They are often paid off as cash, but to senior employees, bonuses are awarded in the form of stocks for the company. Other bonuses include; commission, pension, sick pay, company cars and loans and healthcare insurance schemes. It helps promote and increase collaboration, inclusivity, and productivity attracts desirable behaviour from employees and facilitates the achievement of organizational goals.
Recommendation for changes in budgets and resources
Recommending changes in budgets and resources enables the organization to plan and accommodate various reward types with the available resources. The company can manipulate the available resources to award its employees for a job well done. It shows the organization's commitment to its employees, and in return, the gesture promotes unity, loyalty and increased employee output.
Individual considerations
Individual employee consideration of the reward system enables the staff to give their views regarding the reward system. Employees feel more empowered since they have a voice in matters concerning them. It promotes communication, employee loyalty and increased productivity.
AC 1.5 Assess the contribution of extrinsic and intrinsic rewards to improving employee contribution and sustained organizational performance.
It is a non-monetary award offered to employees through performance shares and company stocks. As an extrinsic reward to help appreciate employees, include them in the running of the business. It promotes loyalty, increases company investment and increases employee retention rates.
Teamwork fosters unity among employees. It is characterized by employees working together in unity across all departments. It decreased employee turnover, high retention, attraction of highly skilled employees and increased productivity. It is an extrinsic reward.
Support from senior management
It is characterized by a company's management's total backing of an employee. The support is in the form of financing, coaching and training, removal of obstacles and Protection. Support by management is a form of non-monetary extrinsic reward that promotes loyalty and increases staff's interest and transparency.
Motivation and engagement
Motivation and engagement are vital in the successful running of a business. Motivation is measured by employees' will to work, while engagement refers to belonging, purpose and commitment. They are both derived from rewarding and recognizing employees in an organization. It promotes royalty, productivity, inclusivity, creativity and unity.
Linking behaviours to achievement
Linking behaviour to achievement is a desirable action to derive the best version of the employees. Employees are rewarded for possessing a specific behaviour vital to achieving organizational goals. As a result of behaviour awarding, more employees will desire to work and behave similarly. Desirable behaviours include time management, creativity, appraisal, and good leadership skills. It is a virtue that increases employee loyalty, productivity, and retention.
Section 2- Benchmarking Data to Inform Reward Approaches
AC 2.1 Assess the business context of the reward environment
Reward environment refers to why people go to work and their role in achieving set goals. Therefore awarding of employees promotes a positive, rewarding environment that translates to the fast achievement of set goals. It considers people's behaviour, values, H.R.H.R. practices, and organizational development practices (C.I.P.D., 2021). Factors affecting the business context of the reward environment include; collective bargaining, psychological contract, pay management, labour market and human capital. Collective bargaining enables workers to negotiate working conditions, pay raises and benefits through unions. Collective bargaining promotes fairness, transparency and unity. Psychological contracts represent employees' beliefs and expectations towards the organization (C.I.P.D., 2022). The expectation helps the employee to build up his motivation to work with the hope of proper reward. Pay management is another environmental reward affecting the business context. Pay regulation and competitiveness give employees the relief of knowing that their salaries are reviewed according to current trends. Employees are motivated to work as long as their salaries and rewards are reviewed regularly. The labour market and human capital influences the supply of skilled workers, while human capital is greatly affected by rewards since it increases retention levels. All those factors work for the company's good if incorporated well into an organization.
Reward systems have an immeasurable effect on business productivity and employee efforts. Therefore, a reward system should comply with H.R. practices and values, consider employees' behaviour and efforts, and comply with organizational development activities. A sound reward system should facilitate the maximum utilization of organizational resources, increase productivity, and attract qualified organizational skills. To identify an applicable reward system, the organization should involve its employees, provide an award for every company goal, reward desirable behaviour and top-performing Team, and be consistent and specific. All factors considered, there is an opportunity that the company will develop a reward system applicable to their needs. 
AC 2.2 Evaluate the most appropriate ways benchmarking data can be gathered and measured to develop insight.
Benchmarking refers to a process where a company can compare its operation against another successful organization. Benchmarking allows an organization to modify its operations to meet those of a competitive company. The information gathered helps the entity develop an insight into reward practices that hinder their achievement (C.I.P.D., 2021). Benchmarking can be carried out through; interviews and surveys. Information collected should be checked for authenticity and intelligence before making any changes in reward systems. Additionally, the exchange method helps a company compare its operations, both internal and external standards, against its competitors so that it can improve its standards at the international level.
AC 2.3 Develop organizational reward packages and approaches based on insight.
Reward packages include compensations and other benefits given to employees besides their regular pay. Reward packages include healthcare, medical insurance, maternity and paternal leave days, holidays, pension and financial counselling (C.I.P.D., 2022). The process of awarding employees may be marred with irregularities. It is essential to develop guidelines stipulating how they can be distributed relatively through a reward strategy. Employees use reward strategies to foster a healthy relationship between the staff and the organization. It comprises compensation, traditional and bargaining approach. Compensation is an approach that encourages a monetary exchange for services rendered by employees. The traditional approach consists of past provisions that included basic pay. Employers used the fundamental pay trick to attract top workers. Payment using the traditional system promoted seniority and position instead of paying workers according to their performance. The bargaining approach is characterized by working under the guidance of unions. The trade unions use their bargaining power to ensure that registered employees have higher pay and improved working conditions, solving of workplace conflicts, help negotiate benefits and conditions for women and people living with disabilities and fund and present workers in legal proceedings. However, the rules now stipulate the importance of rewarding employees.   They all provide practical guidelines that best suit the company. For instance, particulars of the approach include pay rates, pay awards, and rewards based on performance (C.I.P.D., 2022). Best approaches will help the company maintain high job integrity, improve job evaluation schemes, level job boundaries, and upgrade employees' pay grades and structure.
  AC 2.4 Explain the legislative requirements that impact reward practice.
Legal provisions provide guidelines that ensure equitable sharing of rewards among employees. The employment act of 1996 protects employees against dismissal, maternity and paternity leave and redundancy (Cole, 2020). This act directs employers to award their employees time off from work and protects them against unfair dismissal. The equality act of 2010 prevents discrimination against employees based on race, age and gender. For instance, a foreign worker can work in the U.K. with the Protection of this act. Employees are also protected from racial profiling, and an employer must provide a suitable arrangement to accommodate them (Cole, 2020). The Protection of employment, regarding the 2006 regulations, provides Protection for employees during a transfer. Management regaining control of troubled companies must retain old employees.
Regarding the high living conditions, the government has provided that employees get paid fair and liveable wages. As such, the employees will be able to cope with the rising living condition. A liveable wage will enable employees to lead a decent and dignified life (C.I.P.D., 2022). Another legal act in the U.K.U.K. ensures that employees are entitled to paid holidays consisting of 28 days, including public holidays. The legislation also stipulates that regular overtime be remunerated and paid commissions (C.I.P.D., 2022). The legislative act helps safeguard the interest of employees, provide Protection against injustices, and ensures that workers are rewarded and paid accordingly to live a decent life. The act does not eliminate poverty but ensures that employees are adequately paid for their efforts. For instance, a sixteen-year-old employee is protected by the legislative acts that ensure that he is paid minimum wage, is awarded accordingly and is protected from harassment due to their young age. The formation of the legislative act aims at regulating the entire employment sector while maintaining sanity in its highest revenue-generating industry. 
Task Two – Blog Article
AC 3.1 Assess different approaches to performance management.
Performance management aims at scrutinizing organizational efforts towards achieving organizational goals. It provides a platform to align organizational objectives and improve performance with the available skills in the company (C.I.P.D., 2022). One of its crucial importance is promoting diversity and inclusivity with employees. Employees can associate and relate themselves to the company. Performance management helps identify areas within the workforce that require recruitment; hence the organization management can distribute labour fairly. 
It uses different approaches to ensure total integration of the company's components. The components are combined with working in unity to realize the company's objectives. Performance management facilitates collaboration by creating achievable performance objectives that consider a company's goal, available skills, and size of the organization and skills obligations (C.I.P.D., 2022) 
Performance management uses SWOT analysis, key performance indicators, and intelligent tools to help attain organizational goals. The SWOT analysis ensures that set goals and objectives are realistic and can be used to mitigate and dissolve business threats. Key performance indicators help analyze and measure a company's performance concerning its revenue growth, profit margin, client and employee retention rate and customer satisfaction (C.I.P.D., 2022).
The company can also gauge its performance from the information gathered from employees, customers, stakeholders and government reports. The information is gathered through interviews, surveys, and feedback channels. 
The organization can draft recommendations from the information gathered to help create changes that will facilitate more productivity. Measuring employee performance is another way of facilitating performance management. Three hundred sixty degrees feedback models and appraisal methods measure employee input. Information gathered from the two models helps document the Team's efforts and identifies areas that require improvement. The information is stored and used as a reference to help solve a similar challenge in the future (C.I.P.D., 2022).
Organizations also use the reward and appreciation system as performance management. Any form of reward and appreciation is awarded due to the work done. Line managers and people professionals provide the necessary information required regarding employee productivity and hence carry out performance management. Peers, customers, stakeholders and other teammates participate in performance management when they provide feedback regarding the employee's contribution to attaining organizational goals. Information is gathered through interviews, survey monkey, suggestions and interviews. Performance management methods must be genuine, frequently used, clear and elaborate.
However, it is possible to establish a good performance appraisal system through the following procedures;
Key performance indicators
Allows one to choose what metrics they will measure their achievements against. KPIs work in the presence of achievable and tangible goals.
Reward and recognition programs
Promoting reward systems at work is one way to promote and increase production and organizational performance. Employees are motivated to work in an organization that appreciates and rewards them accordingly.
It consists of components such as set goals, time, and guidelines to lead in goal attainment, expected milestones to be undertaken, and KIPs to measure employees' efforts towards achieving the objective.
Feedback provides information about a product and how one can improve their services at a later date. Continuous feedback should have the following characteristics; clear, continuous, collaborative, constructive and candid.
A good performance management model should be informative and provide employees with training. For instance, learning and development programs provide employees with necessary information about the collaboration, development, performance appraisal, and information sharing. A good mentorship program will facilitate learning, development of skills, and work exposure.
Disadvantages of performance management include promoting biased judgement, increased legal risks, unclear reward systems, and employees may quit due to unfair judgements. Performance management disregards the personal objective of the employee. It is time-consuming and may contain inconsistent information. 
AC 3.2 Review the role of people practice in supporting line managers to make consistent and appropriate reward judgements.
Line managers are qualified personnel skilled with the knowledge necessary to manage workers in an organization. They supervise employees' daily activities to ensure they are committed to achieving organizational goals. They provide people professionals with information regarding employees' productivity, the same information used to judge how to appreciate and award workers. Working in such a platform requires extensive training to effectively manage workers and develop leadership skills such as communication skills.
People professionals can pledge their support to line managers by creating a conducive work environment. Working with a large group of people is tedious work that a line manager must endure daily. Additionally, people's practice can help create good working grounds for line managers to manage employees. H.R. can also assist line managers by developing excellent recruitment strategies to ensure that the line manager works with the best top-notch employees (Indeed Team, 2022). Line managers can also accept help from professional people by being provided with performance appraisal tools such as the 360 degrees management tool. It will enable the line manager to document employee information that will be used to formulate a reward system (Guevara, 2022). People professionals can help line managers by providing them with the necessary mentorship and training. Training and mentorship will help line managers act professionally. People professionals may assist by providing a link between line managers and employees. People professionals are close to employees and have a great convincing power that would benefit line managers. Providing the necessary help to line managers will help them perform their duties effortlessly.
AC 3.3 Explain how line managers make reward judgements based on organizational approaches to reward.
Line managers can use annual periodical appraisal forms to document employees' efforts in achieving set goals. It includes details such as the attitude, grievances, weaknesses, and efforts provided towards the company objective. The form provided the necessary information that will help develop a reward system. People professionals use such information to determine employee awards. Another tool at their disposal is the routine feedback form. It consists of employee performance judgement that determines workers' rewards from their daily work input. The feedback form owns the line manager; hence he is crucial in making reward decisions. Due to their proximity to employees working together, line managers determine reward approaches by providing information to people professional about employees' personal information that may determine if they are awarded or not. For instance, a terminally ill worker may disclose to the line manager about his grievances. In turn, the line manager discloses the information to H.R., who will advocate for the employee to be awarded sickness allowance and leave.
References
C.I.P.D. 2021. Costing and benchmarking learning & development | Factsheets | C.I.P.D.[online] https://www.cipd.co.uk/knowledge/strategy/development/benchmarking-factsheet#gref  [Accessed 21 January 2023]
C.I.P.D. 2022. Data protection and G.D.P.R. in the workplace | Factsheets | C.I.P.D. [Online]https://www.cipd.co.uk/knowledge/fundamentals/emp-law/data-protection/factsheet [Accessed 21 January 2023]
C.I.P.D. 2022. Holiday entitlement & pay.[Online] https://www.cipd.co.uk/knowledge/fundamentals/emp-law/holidays#gref  [Accessed 21 January 2023]
C.I.P.D. 2022. Inclusion and diversity in the workplace | Factsheets | C.I.P.D. [Online] https://www.cipd.co.uk/knowledge/fundamentals/relations/diversity/factsheet#gref  [Accessed 21 January 2023]
C.I.P.D. 2022. Pay a fair and liveable   wage.[Online]https://www.cipd.co.uk/knowledge/culture/well-being/employee-financial-well-being/in-work-poverty/pay-fair-liveable-wage#106638 [Accessed 21 January, 2023] 
C.I.P.D. 2022. Pay fairness & pay reporting | Factsheets | CIPD. [Online]https://www.cipd.co.uk/knowledge/strategy/reward/pay-fairness-reporting-factsheet#gref [Accessed 21 January 2023]
CIPD. 2022. Psychological contract | Factsheets | CIPD. [Online] https://www.cipd.co.uk/knowledge/fundamentals/relations/employees/psychological-factsheet [Accessed 21 January, 2023]
C.I.P.D. 2022. Strategic & total reward | Factsheets | C.I.P.D. [Online], from https://www.cipd.co.uk/knowledge/strategy/reward/strategic-total-factsheet#gref [Accessed 21 January 2023]
C.I.P.D. (2022). Strategic & total reward | Factsheets | C.I.P.D. [Online] https://www.cipd.co.uk/knowledge/strategy/reward/strategic-total-factsheet#gref [Accessed 21 January, 2023]
C.I.P.D. (2022). Performance management | Factsheets | C.I.P.D.[Online] https://www.cipd.co.uk/knowledge/fundamentals/people/performance/factsheet#gref[Accessed 21 January, 2023] 
C.I.P.D. (2022). Performance management.[ Online] https://peopleskillshub.cipd.co.uk/planning-people-strategy/performance-management#gref [Accessed 21 January 2023]
Cole, M. R. (2020). List of employment laws in the U.K. Croner. [Online] https://croner.co.uk/resources/employment-law/legislation-list/ [Accessed 21 January 2023]
Guevara, P. (2022, November 25). 360-degree evaluation: A quick guide. SafetyCulture. [Online] https://safetyculture.com/topics/how-to-conduct-an-effective-performance-appraisal/360-degree-evaluation/ [Accessed 21 January 2023]
Indeed Editorial Team. (2021). What Is Company Culture? Indeed.com. [Online] https://www.indeed.com/hire/c/info/business-in-culture [Accessed 21 January 2023]
Indeed Editorial Team. 2022. Frequently Asked Questions About Consistency at Work. Indeed.com, [Online] https://www.indeed.com/career-advice/career-development/consistency-at-work [Accessed 21 January 2023]
Indeed Editorial Team. (2022). Human resources manager job description. Job Search Canada | Indeed. [Online] https://www.indeed.com/hire/job-description/human-resources-manager [Accessed 21 January 2023]
Koskarova, A. (2022, August 10). Council post: The importance of performance management. Forbes.[Online] https://www.forbes.com/sites/forbesbusinesscouncil/2022/08/09/the-importance-of-performance-management/ [Accessed 21 January 2023]
Madden, B. (2022). U.K. employment laws explained. Citation.[ Online] https://www.citation.co.uk/news/hr-and-employment-law/uk-employment-laws-explained [Accessed 21 January 2023]
Nasrudin, A. (2022). Share-Ownership Scheme: Its Importance, Pros, and Cons. penpoint.com.[Online]  https://penpoin.com/share-ownership-scheme/ [Accessed 21 January 2023]
R.Carpi, J. Douglas, F. Gascon. (2017). Performance management: Why keeping score is so important, and so hard. McKinsey & Company.[Online] https://www.mckinsey.com/capabilities/operations/our-insights/performance-management-why-keeping-score-is-so-important-and-so-hard [Accessed 21 January 2023]
Tolson, A. (2019). 6 ways to improve collaboration in the workplace. Idea Drop | Idea Management Software.[Online] https://ideadrop.co/innovation-culture/6-ways-create-collaborative-workplace/ [Accessed 21 January 2023]
Related Articles:
On-Time Delivery
Plagiarism-Free Assignments
High-Quality Assignments
Pocket-Friendly Services
Free Revisions
24/7 Customer Care Support
GPTZero Report