5OS02 Advances in Digital Learning and Development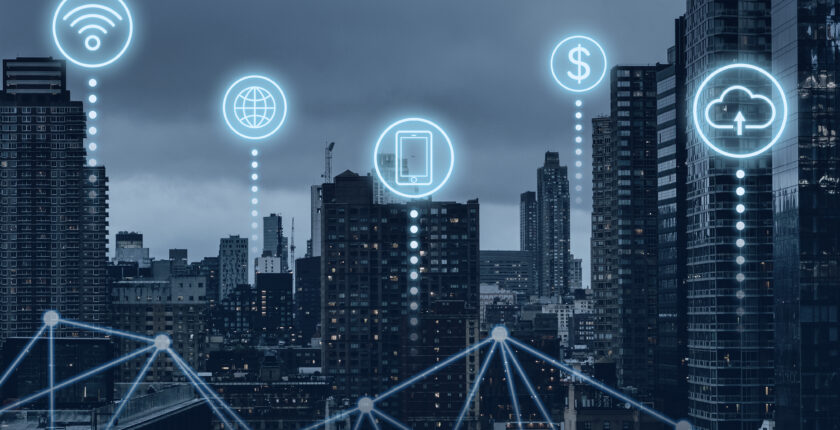 About this unit
This subject looks at using digital technologies to improve learning and development engagement. It examines current and new learning technology and how to employ digital material and curation to maximise interaction and the value of online learning communities.
What You'll Learn
You'll learn about the impact of technological advancements on learning and development design and delivery across time and how digital collaboration can influence learning and development design and delivery. This will include the dangers and difficulties that technology-based learning and development pose to businesses. You'll also develop interesting digital learning content to fulfil specific goals and requirements. You'll also compare and contrast systems for providing online and face-to-face learning and analyse the ramifications of each. Finally, you'll evaluate the major abilities needed to promote online learning, taking your own personal development goals
into account.
Who Are Suitable For This Unit?
As a separate study and an HR function, the unit examines concepts related to learning and development. As a result, persons with a strong academic background in either of the subjects are eligible to apply. The CIPD, on the other hand, provides free access to its courses on the proviso that students have the motivation to complete unit and course requirements. Therefore, individuals who want to work in HR or learn about L&D and People Management concepts and principles are the best candidates for the course.
Learning Outcomes
Objective 1
According to the CIP, all course participants must understand the concept of technical advancement, specifically in L&D. A student's thorough comprehension of this idea will be clear if they demonstrate the following throughout the lesson and at the end:
The capacity to assess how innovations and digital collaborations will affect the delivery and design of learning and development. Students must investigate the effects of various technologies in learning and development, such as AI integration, e-learning platforms, virtual forums and classrooms, and accessible learning.
A student must examine the problems and hazards offered by technology-assisted learning and development and the mitigation strategies that apply to L&D professionals and the organisation's setting. Cost-benefit analysis, data security enhancements, and repurposing tech-learning platforms to fulfil other organisational functions are just a few hurdles.
Objective 2
Students must also create content for digital learning that meets L&D requirements. The second criterion requires pupils to:
Recognise the differences between samples of digital content and their applications. Students are expected to highlight the use of synchronised and non-synchronised content, podcasts, video tutorials, software learning content, presentations, and simulated content, for example.
Examine how learning content selection affects levels of stimulation and achievement of learning objectives. Different forms of digital-learning content, for example, influence L&D programme design attributes, which affect engagement levels and the likelihood of achieving learning goals and needs. As a result, students must demonstrate their understanding of human-related elements that influence outcomes, such as prejudice and programme evaluations, and the proper steps to ensure better outcomes.
Curate highly engaging content that addresses specific goals and requirements. In this section, students need to analyse digital learning demands from coursework and tie them to particular types of content. Digital presentations, for example, are ideal for developing interactive learning exercises. On the other hand, video content is best suited for improving craft and knowledge transmission.
Objective 3
Third, students must demonstrate proper use of various digital facilitation methods and roles to participate in practical virtual learning activities. To fulfil this learning outcome, students must depict the following.
Clear differentiation between various real-time digital learning activities and their facilitation functions. The efficiency of premium virtual platforms built for seminars and classrooms is investigated in this outcome.
Distinguish between real-time virtual and in-person learning and the effects of each on learners, facilitators, and delivery. Facilitators, for example, are affected by the adoption of online learning due to changes in proximity and partnership levels, as well as strategies for monitoring learning dynamics and maintaining excitement. In addition, engagement, familiarity with various innovations, access to smart gadgets, and connectivity all impact learners. Finally, modifications in the development phases, learner induction, tactics, and support systems impact learning delivery.
Learners must examine the primary abilities required for effective virtual learning activity facilitation, highlighting their presence in L&D projects completed throughout the class.
Demonstration of mastery of virtual learning facilitation skills. The portrayal of preparedness, the right inclusion of unit-related terms, the use of relevant examples within explanations, and the implementation of effective methods and procedures in course assignments and activities, for example, will indicate that a learner has met the prerequisite.
What are the requirements for entry?
Although there are no formal prerequisites for CIPD HR and L&D courses, having a basic understanding of either topic may make the learning process smoother. Individuals without an HR background, on the other hand, get access if they are at least 18 years old, oriented toward HR and L&D certification, and meet all learning outcomes for each unit. The final prerequisite for all CIPD courses is the financial ability to pay for each programme, including personal finance or sponsorship from an organisation.
What can we do to help?
We provide individualised support that is aligned with the learning objectives of each class. The variety of abilities and academic experience held by a large group of professionals specialised in tackling any subject contributes to the high quality of our services. Furthermore, our specialists provide round-the-clock help to ensure that our clients receive the vital guidance and assignment assistance they need to improve their grades and meet the CIPD's learning criteria. Finally, as part of our after-sales structure, we provide unrivalled follow-up services to ensure that all clients have optimal experiences.
Resources
Beevers, K., Hayden, D. and Rea, A. (2019) Learning and development practice in the workplace. 4th ed. London: CIPD Kogan Page.
Clark, D. (2020) Artificial intelligence for learning: how to use AI to support employee development. London: Kogan Page.
Collins, S. (2019) Neuroscience for learning and development: how to apply neuroscience and psychology for improved learning and training. 2nd ed. London: CIPD Kogan Page.
Collins, S. and Lancaster, A. (2015) Webinars pocketbook. Alresford: Management Pocketbooks Ltd.
Huggett, C. (2017) Virtual training tools and templates: an action guide to live online learning. Alexandria, VA: ATD Press.
Lancaster, A. (2019) Driving performance through learning: develop employees through effective workplace learning. London: Kogan Page.
Loon, M. (2017) Designing and developing digital and blended learning solutions (ebook). London: CIPD Kogan Page.
Loon, M. (2016) Professional practice in learning and development: how to design and deliver plans for the workplace. London: Kogan Page.
Shepherd, C. (2012) Digital learning content: a designer's guide. Morrisville, NC: Lulu Press.
Taylor, D.H. (2017) Learning technologies in the workplace: how to successfully implement learning technologies in organisations. London: Kogan Page.
Wheeler, S. (2019) Digital learning in organisations: help your workforce capitalise on technology. London: Kogan Page.
Hayden, D. (2020) Digital learning. Factsheet. London: Chartered Institute of Personnel and Development. Available at: www.cipd.co.uk/knowledge/fundamentals/ people/development/digital-learningfactsheet
Overton, L. and Dixon, G. (2016) Preparing for the future of learning: a changing perspective for L&D leaders. InFocus report. London: Towards Maturity. Available at: www.cipd.co.uk/knowledge/strategy/develo pment/future-learning-leadershipperspectives
Related Articles:
On-Time Delivery
Plagiarism-Free Assignments
High-Quality Assignments
Pocket-Friendly Services
Free Revisions
24/7 Customer Care Support
GPTZero Report