5OS04 People Management in an International Context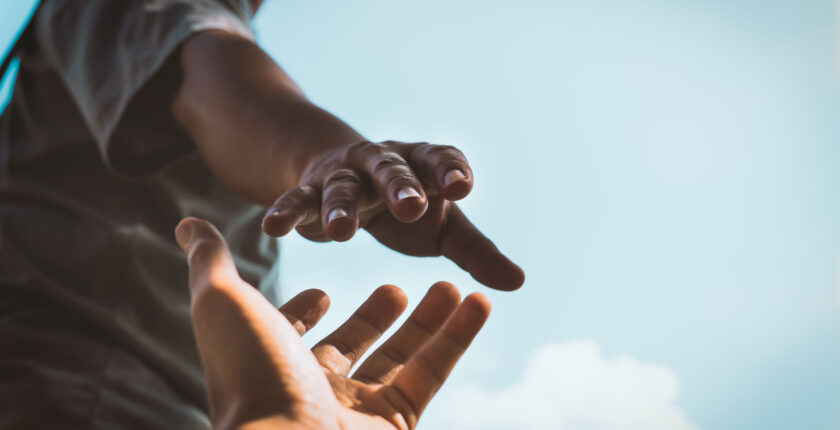 Students working in the field of people management in an international setting will have the opportunity to examine the intricacies and issues that are pertinent to this field.
You will study:
You will analyse the motivations and benefits of employment in an international environment and examine contextual issues regarding managing people from an international viewpoint. You'll learn about convergent and divergent policy and practice approaches, the criteria to consider when selecting and resourcing, and the challenges and cultural differences to consider. You will also assess why expatriates are used for worldwide employment and the development of appropriate policies and processes for choosing, preparing, and managing overseas repatriation.
Who Should Take This Unit?
The unit will be extremely beneficial to anyone over the age of 18 who has an English language background and a desire to pursue a career in People Management. As a result, the unit is appropriate for those already employed in HR or seeking vertical career advancement to managerial roles.
Learning Outcomes
Objective 1
After completing the unit, students will better understand how people practise from a multi-dimensional standpoint. Therefore, after completing unit 5OS04, the CIPD foundation demands that those who are eligible for the course demonstrate the following:
Learners must examine management in a global context, including defining international organisations and distinguishing between firms based on their structures, sizes, multi-market occupation, power distribution, resourcing activity, local or international laws, cultures, norms, and infrastructure.
A student who passes the CIPD's requirements must also examine the reasons that drive global employment and the benefits of working worldwide. For instance, if a student correctly analyses elements like talent management and professional networking, they would have met the first expectation. They will have sufficient evidence of their comprehension if they address other benefits such as streamlined transfer of business and technology skills, improved communications, performance, cultural awareness, greater business growth rates, and other advantages.
Finally, entrants must provide valid explanations that debunk the myths surrounding divergent or convergent people management techniques relevant to policy-making and practice. In addition, they must address the environmental and conceptual elements that influence management techniques across areas in their descriptions. For example, some techniques include standardising important HR procedures and localisation, which are surrounded by factors like acceptance and rejection that arise from competing requirements.
Objective 2
The second requirement is proof of a grasp of the issues faced in worldwide People Management, as demonstrated by the following:
When working on multinational projects, people must consider the elements that influence selection and resourcing. They can, for example, draw on components described in Perlmutter's international enterprises' orientation as well as those connected to skillsets and behaviours like acceptance, resilience, and awareness of contract terms and conditions in a global setting.
The provision of adequate justifications for the disparities in people's practises in different places. This criterion investigates how key practices and solutions are ignored, customised, and relayed per local rules and regulations. Ethical practices, diversity and performance concerns, motivation, cultural effects, and employee relations will all benefit from the knowledge.
Taking into account organisational and cultural variations while managing multinational employees. The CIPD recognises the need to take cultural and institutional differences into account when it comes to leadership. Learners must first examine the variations in cross-cultural policy-making, state-imposed regulations, attitudes, procedures, beliefs, values, and behaviours to fully comprehend equality, compensation, and communication measures relevant to the international environment. Second, students can understand the roles of state regulations, labour market trends, L&D management norms, and financial sectors in the selection of management approaches by comparing firms in different regions.
Objective 3
Third, the CIPD requires students to comprehend the significance of international people's practice. Therefore, they must present the following items:
Comprehensive analyses of international people management responsibilities will highlight students' understanding of cross-border functions and their ability to use successful cross-national people management techniques.
An assessment of the policy and practical implications of cross-border people management.
Objective 4
Finally, those enrolled in the unit must comprehend the methods and benefits of managing expatriates. To meet the CIPD requirement, they must deliver the following:
In-depth analyses of the elements that influence firms' hiring expatriates for international positions. Learners in this subcategory mention perks such as specialised skill sets, high coping, and returns that distinguish expatriates from locally sourced international labour.
Explaining selection, onboarding, and expatriate management properly when required to relocate abroad for work. Essentially, students will discover the distinctions between local and international job needs.
Identifying how people management can strengthen the transitioning process for the overseas workforce so that students are aware of the procedures and regulations that inspire expatriates at work.
Qualifications and Entry Requirements
The CIPD Foundation recommends the course for those with an academic background or who work in human resources. However, individuals without HR qualifications or who have never held official HR responsibilities should not be dismissed because the CIPD Level 5 Associate Diplomas can provide tremendous benefits. As a result, anyone with or without HR job experience or academic certificates can register for the CIPD course as long as they can fund the programme and are sufficiently motivated to exceed all learning objectives.
We can help.
We are a respected organisation with a well-established service delivery team and support systems that ensure our services fulfil our clients' quality and speed criteria. The collaborative work schema allows our customers to optimise the outcomes of our services by adding and amending elements of their assignments to meet personal and educational needs. Aside from our teams' specialities, we believe in excellent collaborations that ensure our clients obtain enormous value, translating into maximum credits and informed professional perspectives.
Materials
Brewster, C., Houldsworth, E., Sparrow, P. and Vernon, G. (2016) International human resource management. 4th ed. London: CIPD Kogan Page.
CIPD. (n.d) International Journal of Human Resource Management Available at: www.cipd.co.uk/knowledge/journals
Houldsworth, L. (2016) International culture. Factsheet. London: Chartered Institute of Personnel and Development. Available at: www.cipd.co.uk/knowledge/culture/working-environment/international-culturefactsheet
Houldsworth, L. (2016) International resourcing and selection. Factsheet. London: Chartered Institute of Personnel and Development. Available at: www.cipd.co.uk/knowledge/strategy/resourcing/international-factsheet
London: Chartered Institute of Personnel and Development (CIPD). (2016) International talent management. Factsheet. Available at: www.cipd.co.uk/knowledge/strategy/resourcing/international-talent-factsheet
McNulty, Y. and Inkson, K. (2013) Managing expatriates: a return on investment approach. New York: Business Expert Press. Available at:  www.businessexpertpress.com
People Management. (n.d) Personnel Review. Available at: www.peoplemanagement.co.uk/
Taylor, S. (2018) Resourcing and talent management. 7th ed. London: CIPD Kogan Page. [Forthcoming, 8th ed., December 2021.]
The Chartered Institute of Personnel and Development (CIPD). (n.d.) Available at: www.cipd.co.uk
Journals
International Journal of Human Resource Management Available at: www.cipd.co.uk/knowledge/journals
Personnel Review People Management Available at: www.peoplemanagement.co.uk/
Related Articles:
On-Time Delivery
Plagiarism-Free Assignments
High-Quality Assignments
Pocket-Friendly Services
Free Revisions
24/7 Customer Care Support
GPTZero Report