5RST Resourcing and Talent Planning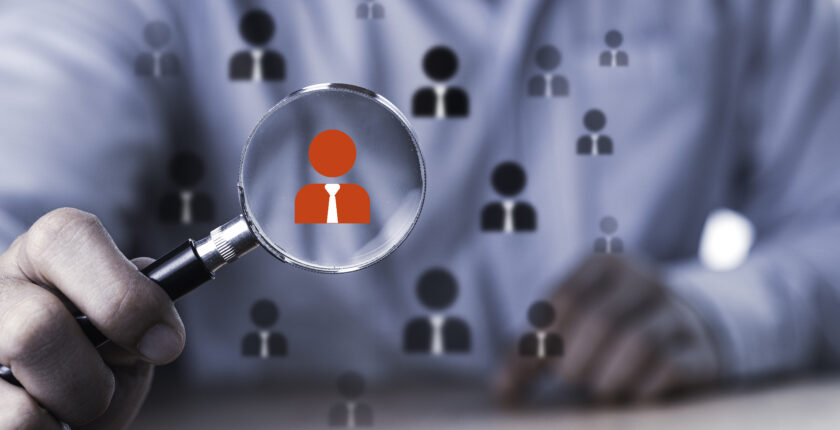 5RST Resourcing and Talent Planning is part of the Human Resource Management CIPD unit at Level 5. This unit was designed with the sole purpose of teaching resources and talent management. As the name implies, the primary goal of this module is to mobilise a workforce so that organisations can access the skills they need at a particular time and place. A personnel policy exists to ensure that the organisation can attract the right personnel to fulfil the necessary organisational roles to reach its goals. During this class, students will learn about resourcing and talent planning, including recruiting, retaining, and managing employees. In addition, the unit will provide insight into the strategic and operational aspects.
Primary objectives of 5RST
The course will teach students how organisations position themselves as employers using strategic approaches.
Identifying the methods, techniques, and methods that organisations use to select, maintain, plan, dismiss, and retire their employees.
This course introduces students to the different techniques for recruiting and planning talent.
Unit content
Resourcing and Talent Planning are responsible for attracting, recruiting, and retaining the best talent in the organisation. A total of four main lessons will be taught based on the unit objectives. This section contains content indicative of the learning outcomes for this unit. Although the information presented in this section does not purport to be prescriptive nor exhaustive, it is adequate to describe the learning outcomes.
The first lesson will introduce students to fundamental contemporary market trends and their influence on workforce planning. Tight and loose labour market conditions will be the focus of the lesson. A tight labour market means fewer candidates are available for the job openings, which means competition is high to get the best candidate. On the other hand, many employees with fewer job opportunities are characterised by an open labour market.
Among other topics, we will discuss demand and supply trends, demographic profiling, talent availability, and the labour market. Additionally, learners will gain an understanding of market characteristics and dynamics. Human resource practitioners must understand the language of business and possess the skills necessary for sustainable organisational performance when planning resourcing and talent. Afterwards, the lesson discusses the market and stakeholder analysis and other factors contributing to an employer's competitive advantage and business sustainability.
During the second lesson, we'll discuss the process of hiring and planning talent. Students will analyse and interpret trends, metrics, and supply and demand patterns for skills in this lesson. Students need to recognise the available skills needed for a company's current and future success.
Furthermore, students will gain an understanding of what influences recruitment and selection. You will learn about the most common recruitment methods, including internal, external, formal, and informal, during this course. In addition, the primary selection methods, such as application procedures and selection interviews, will be discussed. The second lesson covers the local and international recruitment and selection process, which is an extensive topic.
In the third and fourth lessons, we discuss increasing employee retention and dealing with dismissals, redundancies, and retirement. Tips for improving employee retention will be covered in the lesson. This course aims to teach students how to create a retention plan that will reduce employee turnover.
This lesson will examine and detail the current legal obligations across national and international borders. Students are expected to understand international jurisdiction regarding dismissal, redundancy and retirement issues. To conclude, this course covers both the topic of resourcing and talent management.
Unit Suitability
This unit is helpful for individuals seeking a career in human resource management. Those in human resource management and development can take this course to improve their skills and knowledge. In addition to HR practitioners, this unit is also open to people in charge of implementing HR policies. Despite this, the unit is open to any student looking to learn more about how the resourcing and talent planning process works.
Expected learning outcome
Upon completion of this unit, learners should be able to:
Identify critical trends that are affecting the labour market today.
Engage in the practice of talent planning and recruitment
Acquires knowledge of employee retention techniques
Understand redundancy, retirement, and dismal in both local and international organisations
The unit will be covered in 60 hours. Students will spend equal amounts of time on guided and self-directed learning. The student is expected to attend all lessons and complete all assessments to complete the unit.
Summary and Assessment
The unit Resourcing and Talent Planning is essential for students planning to pursue careers in human resources, talent development, and resourcing. By using examples from existing organisations, students gain a thorough understanding of resourcing and talent planning activities. A 4000-word assignment is given to each learner at the end of each lesson to assess their understanding of the unit. The answer should demonstrate a solid understanding of the concepts with examples.
An assessment is designed to measure the ability of students to analyse and think critically. Because of this, students must apply both theoretical knowledge and practical skills to answer questions. Students are expected to apply academic concepts, theories, and practices to organisational operations. Students will need to use various resources to learn and research for this unit. Resources include online sources, articles, books, journals, and websites. Tutors provide customised learning materials based on individual student needs.
On-Time Delivery
Plagiarism-Free Assignments
High-Quality Assignments
Pocket-Friendly Services
Free Revisions
24/7 Customer Care Support
GPTZero Report