8600 – 309 Understand How to Establish an Effective Team
September 13, 2023

Posted by:

admin

Category:

ILM level 3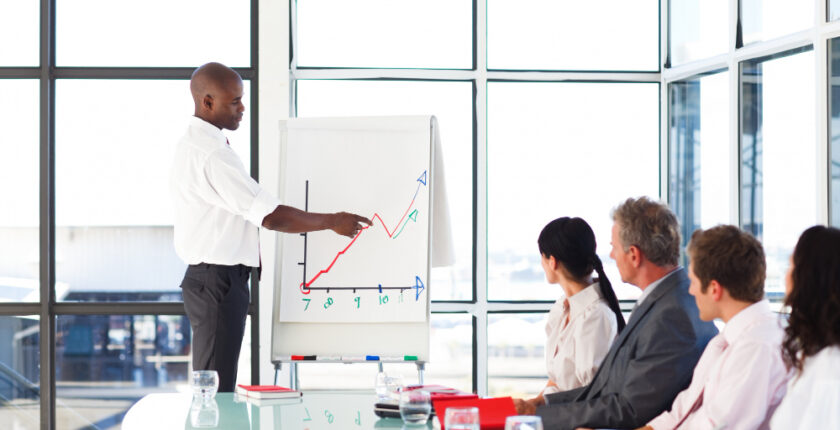 Introduction
In the dynamic and ever-evolving landscape of modern organizations, the ability to establish and maintain effective teams is paramount. Successful teams can drive innovation, enhance productivity, and foster a positive workplace culture. However, forming and nurturing these teams is a complex task that requires a deep understanding of various facets, from team dynamics and communication to leadership and conflict resolution.
The ILM (Institute of Leadership & Management) 8600-309 certification course, titled "Understanding How to Establish an Effective Team," stands as a crucial stepping stone for individuals seeking to master the art of team-building and leadership. This comprehensive program is designed to equip participants with the knowledge and skills necessary to create and sustain high-performing teams that can meet organizational goals and overcome challenges effectively.
In this course, participants delve into the core principles and best practices that underpin the establishment of effective teams. It is a journey that goes beyond the superficial aspects of team formation and explores the intricacies of team composition, collaboration, motivation, and synergy. Participants will gain insights into the psychological and social dynamics at play within teams and learn how to harness these dynamics to achieve outstanding results.
Key areas of focus in ILM 8600-309 include:
Team Formation: Participants will explore the fundamental aspects of forming a team, including defining roles, setting clear goals, and creating a strong sense of purpose.

Leadership and Management: Effective team leadership is pivotal to a team's success. The course delves into leadership styles, effective communication, and strategies for motivating and guiding team members.

Conflict Resolution: Participants will gain essential skills in managing conflicts and disagreements within teams, turning them into opportunities for growth and collaboration.

Team Dynamics: Understanding the psychology of team dynamics is crucial. Participants will examine the stages of team development, the impact of diversity, and the role of trust and psychological safety within teams.

Performance Measurement and Feedback: Effective teams need feedback mechanisms to continuously improve. This course equips participants with tools and techniques to monitor team performance and provide constructive feedback.

Adaptability and Change Management: In today's fast-paced world, teams must be adaptable. The course explores strategies for managing change within teams and organizations.

Ethical Considerations: As teams operate within the broader organizational context, ethical considerations are vital. Participants will explore the ethical challenges that can arise in team environments and how to address them.
ILM 8600-309 offers a balanced blend of theory and practical application, providing participants with the tools and knowledge they need to establish and lead effective teams in a wide range of professional settings. Whether you are an aspiring leader or a seasoned manager, this course equips you with the competencies needed to navigate the complexities of team dynamics and achieve exceptional results.
In an era where teamwork and collaboration are central to organizational success, the ILM 8600-309 certification is your gateway to mastering the art of establishing and sustaining effective teams that drive innovation, productivity, and excellence.
Learning outcomes
Here are the learning outcomes for 8600 – 309 :
Understand how to develop and maintain effective working relationships

Understand how to build a team
Unit purpose and aim(s)
To cultivate a foundational knowledge and comprehension of team building essential for both practising and aspiring first-line managers.
What can we do to help?
Undoubtedly, embarking on an ILM assignment journey is more than just an academic exercise; it's a transformative process that sets the stage for students to excel in their ILM 8600-309 assignment. These initial assignments, thoughtfully designed to align with the broader course objectives, serve as indispensable guides and catalysts for success.
As students delve into their ILM assignments, they are embarking on a structured path towards mastery. The assignments are meticulously crafted to mirror the curriculum's core concepts, ensuring a seamless transition from theoretical knowledge to practical application. This seamless continuity between coursework and assignments helps solidify their comprehension of team building and leadership, laying the groundwork for tackling the intricacies of the ILM 8600-309 assignment.
One of the most powerful facets of ILM assignments is their emphasis on real-world applicability. These assignments demand students to take the theories and principles learned in class and apply them to practical scenarios. This hands-on approach cultivates the crucial ability to bridge the gap between theory and practice, a skill that becomes indispensable when navigating the multifaceted landscape of team building in the ILM 8600-309 assignment.
Furthermore, these assignments are designed to ignite the flames of critical thinking. Students are prompted to dissect complex situations, identify challenges, and devise pragmatic solutions. This fosters a culture of analytical thinking, a skillset that becomes invaluable when tackling the intricate nuances of team dynamics and leadership styles, as demanded by the ILM 8600-309 assignment.
Research skills are another facet honed through ILM assignments. In pursuit of these assignments, students often find themselves diving into the realms of research, collecting pertinent data, and gathering information. These research skills, honed in the crucible of their earlier assignments, become vital tools when they embark on the ILM 8600-309 assignment, where comprehensive research can be pivotal in substantiating arguments and recommendations.
The feedback loop inherent in ILM assignments also plays a pivotal role. By submitting these assignments for evaluation and critique, students receive invaluable feedback from their instructors. This feedback acts as a guiding light, helping them identify their strengths and weaknesses. Armed with this knowledge, they can refine their writing and analytical skills, thereby enhancing their readiness for the more extensive ILM 8600-309 assignment.
Perhaps one of the most invaluable skills fostered through the completion of ILM assignments is effective time management. As students grapple with their assignments alongside their other commitments, they master the art of allocating time efficiently. This skill becomes an asset when it comes to the ILM 8600-309 assignment, as it ensures students can dedicate ample time for research, analysis, and crafting a well-structured and insightful piece of work.
Moreover, the confidence garnered from completing these preliminary assignments should not be underestimated. As students progress through their ILM assignments, their self-assurance grows in tandem. This newfound confidence acts as a motivating force and a buffer against anxiety when confronting the more substantial ILM 8600-309 assignment.
Finally, the collaborative aspect of ILM assignments, involving discussions and interactions with peers, fosters a culture of peer learning. Engaging in dialogues and exchanging insights with fellow students enriches their understanding of team-building concepts. These diverse perspectives become an arsenal they can draw upon when constructing their arguments and analyses in the ILM 8600-309 assignment.
In essence, these initial ILM assignments serve as the crucible in which students' knowledge, skills, and self-assurance are forged. They lay the foundation upon which students can confidently and competently tackle the challenges posed by the ILM 8600-309 assignment, ensuring they are well-prepared to excel in their understanding of team building and rise to the occasion when crafting their assessments.
Related Articles:
On-Time Delivery
Plagiarism-Free Assignments
High-Quality Assignments
Pocket-Friendly Services
Free Revisions
24/7 Customer Care Support
GPTZero Report