8600 – 310 Understanding How to Motivate to Improve Performance
September 13, 2023

Posted by:

admin

Category:

ILM level 3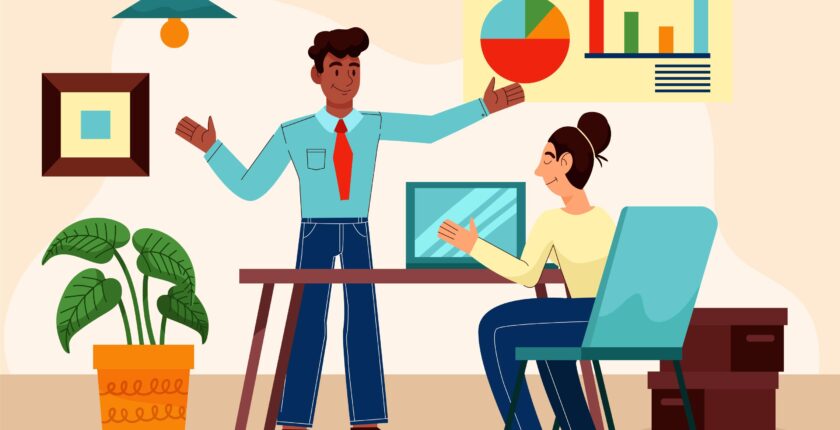 Introduction:
In today's dynamic and competitive business landscape, the ability to enhance employee performance is a key driver for organizational success. Motivating employees to perform at their best is not merely a management buzzword but an essential strategy for achieving long-term goals and maintaining a productive workforce. The 8600 – 310 Understanding How to Motivate to Improve Performance is designed to provide individuals, managers, and leaders with a comprehensive understanding of the principles and techniques required to inspire, energize, and engage employees effectively.
This course, offered by the Institute of Leadership and Management (ILM), caters to the needs of professionals across various industries seeking to harness the power of motivation to optimize individual and team performance. Whether you are a seasoned manager aiming to refine your leadership skills or a newcomer looking to understand the intricacies of employee motivation, this course is a valuable resource for all.
The foundation of any high-performing organization lies in its ability to cultivate a motivated workforce. Engaged and motivated employees are more likely to be productive, innovative, and committed to their roles, which ultimately leads to increased job satisfaction and retention. The ILM 8600-310 course recognizes the significance of motivation as a catalyst for performance improvement and offers a structured framework for participants to explore and apply various motivational strategies within their organizations.
Key components of the course include:
Motivational Theories: The course delves into the study of classical and contemporary motivational theories, such as Maslow's Hierarchy of Needs, Herzberg's Two-Factor Theory, and Self-Determination Theory. Participants gain insights into the psychological aspects that underpin human motivation and how these theories can be practically applied in the workplace.

Motivational Techniques: Understanding motivation is just the beginning. This course equips participants with a toolkit of motivational techniques and strategies that can be tailored to suit the unique needs of their teams. From goal setting to performance feedback, participants will learn to create an environment where employees feel empowered and driven to excel.

Leadership and Communication: Effective leadership and communication skills are integral to motivating a team. ILM 8600-310 places a strong emphasis on developing these competencies, helping participants become adept at fostering open dialogue, providing constructive feedback, and building trust with their teams.

Employee Engagement: Beyond motivation, the course explores the concept of employee engagement and its role in enhancing performance. Participants will learn how to measure engagement, identify areas for improvement, and implement strategies to foster a culture of engagement within their organizations.

Practical Application: The course is designed to bridge the gap between theory and practice. Participants will have the opportunity to apply what they learn through case studies, simulations, and real-world scenarios, enabling them to create actionable plans for motivating their teams and driving performance improvements.
Unit purpose and aim(s)
The primary objective of this unit is to foster an understanding of the significance of motivation, its underlying principles, and its pivotal role in enhancing workplace performance. In essence, it aims to equip individuals with the knowledge and tools necessary to comprehend why motivation matters, what drives individuals, and how this knowledge can be harnessed to bolster motivation in the professional setting, consequently leading to noticeable enhancements in overall performance.
The unit comprises two key sections, each addressing specific aspects of motivation and its application in the workplace:
Factors Influencing Motivation Levels: The first section of this unit is devoted to a comprehensive examination of the multifaceted factors that exert influence on motivation levels. This involves a detailed exploration and reflection upon the myriad elements, both intrinsic and extrinsic, that impact an individual's motivation within the workplace. By delving into this aspect, participants gain insights into the complex interplay of factors such as personal goals, recognition, job satisfaction, and external rewards, among others, which collectively shape an individual's motivation.

Application of Motivation Theory: The second section of the unit involves leveraging theoretical knowledge of motivation to drive practical improvements in workplace motivation levels. Participants are encouraged to draw upon established motivation theories and models, such as Maslow's Hierarchy of Needs, Herzberg's Two-Factor Theory, and Self-Determination Theory, to devise strategies aimed at increasing motivation among employees. This section empowers individuals to bridge the gap between theory and practice, enabling them to implement tailored motivational techniques and initiatives that resonate with the unique dynamics of their workplace.
In essence, this unit serves as a foundation for individuals seeking to comprehend the essence of motivation and its impact on performance within a professional context. It equips participants with the analytical skills needed to dissect the intricate web of motivational factors and provides them with the practical tools to translate this knowledge into tangible actions that elevate motivation and, subsequently, foster marked improvements in workplace performance.
Learning outcomes
Understanding Factors Influencing Workplace Motivation Levels:
In this section, you will explore the various factors that exert influence on motivation levels within the workplace. It is essential to describe these factors comprehensively, recognizing that different individuals may be motivated by distinct elements. Additionally, consider your own sources of motivation.
Your responses in this section should address the following assessment criteria:

Define the term motivation 

Describe the factors that may affect motivation levels in the workplace

Explain how individual differences affect levels of motivation in the workplace

Explain the potential impact on organisational performance if employee motivation levels are low 
Applying Motivation Theory to Improve Performance:
In this section, demonstrate your understanding of motivation theory by describing and applying a straightforward motivation theory. Show how this theory can be practically used to enhance performance levels in a workplace setting.
Your responses in this section should address the following assessment criteria:

Describe a recognised theory of motivation

Illustrate how the chosen motivation theory can be implemented to boost performance.

Provide practical examples or scenarios that apply the motivation theory effectively.
Related Articles:
On-Time Delivery
Plagiarism-Free Assignments
High-Quality Assignments
Pocket-Friendly Services
Free Revisions
24/7 Customer Care Support
GPTZero Report