8600 – 312 Understanding Conflict Management in the Workplace
September 13, 2023

Posted by:

admin

Category:

ILM level 3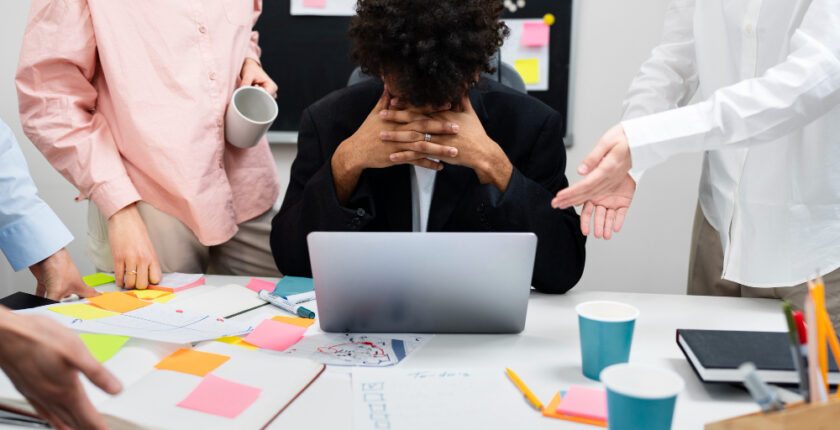 Introduction:
In the dynamic and complex landscape of modern organizations, workplace conflicts are an inevitable reality. These conflicts can manifest in various forms, from differences in opinions and misunderstandings to deep-seated disputes and power struggles. Left unaddressed, these conflicts can have detrimental effects on employee morale, productivity, and organizational success. Consequently, the ability to effectively manage workplace conflicts is a critical skill for leaders and managers at all levels of an organization.
The ILM 8600-312 course, "Understanding Conflict Management in the Workplace," is designed to equip individuals with the knowledge, tools, and strategies necessary to navigate and resolve conflicts within their professional environments. This comprehensive course, offered by the Institute of Leadership and Management (ILM), focuses on the multifaceted aspects of workplace conflict management, providing participants with the expertise needed to foster a harmonious and productive work environment.
This introduction will outline the key aspects of the ILM 8600-312 course, its objectives, and the significance of understanding conflict management in the workplace.
Course Objectives:
Comprehensive Understanding of Workplace Conflict: Participants will delve into the complexities of workplace conflicts, learning to differentiate between different conflict types, their causes, and the stages they typically progress through.

Conflict Resolution Skills: The course will equip participants with a diverse set of conflict resolution techniques, emphasizing the importance of active listening, empathy, and effective communication in resolving conflicts.

Conflict Prevention and Mitigation: By exploring strategies for conflict prevention and early intervention, participants will learn how to proactively manage potential conflicts, reducing their impact on the organization.

Leadership in Conflict Management: The course will also address the role of leadership in conflict management, helping participants develop the skills needed to guide teams through difficult situations and facilitate constructive resolutions.

Legal and Ethical Considerations: Understanding the legal and ethical aspects of conflict management is essential. This course will educate participants about relevant laws and ethical principles, ensuring that conflict resolution processes are fair and compliant.
Significance of Conflict Management:
Effective conflict management is not only essential for maintaining a harmonious workplace but also for driving organizational success. Unresolved conflicts can lead to decreased productivity, increased turnover, and damage to an organization's reputation. Conversely, when managed effectively, conflicts can become opportunities for growth, innovation, and improved relationships among team members.
Moreover, in today's diverse and multicultural workplaces, the ability to navigate conflicts sensitively and inclusively is vital. This course emphasizes the importance of cultural competence and diversity awareness in conflict resolution, recognizing that conflicts often arise from differing perspectives and cultural backgrounds.
Learning outcomes
Upon completion of ILM 8600-312, participants will be able to comprehensively grasp the principles and intricacies of conflict management in the workplace, thereby equipping themselves with the knowledge and skills necessary to effectively navigate, address, and resolve conflicts in a professional setting.
Unit purpose and aim(s)
To cultivate expertise and insight in conflict management while providing essential support to individuals, as demanded by a practising or aspiring first-line manager.
In conclusion, the ILM 8600-312 course, "Understanding Conflict Management in the Workplace," is a valuable resource for individuals aspiring to enhance their conflict management skills and contribute positively to their organizations. By equipping participants with a deep understanding of conflict dynamics and a toolkit of effective strategies, this course empowers leaders and managers to create and maintain a workplace culture characterized by cooperation, collaboration, and productivity.
Related Articles:
On-Time Delivery
Plagiarism-Free Assignments
High-Quality Assignments
Pocket-Friendly Services
Free Revisions
24/7 Customer Care Support
GPTZero Report