8600-330 Understanding Marketing for Managers
February 11, 2023

Posted by:

admin

Category:

ILM level 3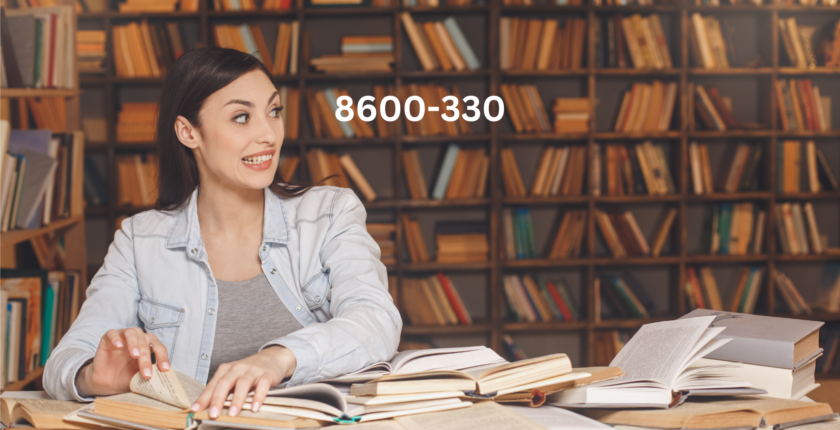 8600-330 Understanding Marketing for Managers aims at equipping the managers with a wide understanding of the marketing principles and practices. The unit objectives are analysing the market research, the behaviours of a consumer, marketing communication strategies, pricing strategies, product and service development and branding. The goal of this unit is to equip managers with vital knowledge and skills essential in making informed marketing decisions that will enhance an organisation's growth. This unit is essential in helping learners develop in the following areas:
Understanding what marketing is, its relevance and objectives, which include customer satisfaction, increasing demand, offering quality products and generating more profit. 

Understanding the customers, the principles of customer focus and customer segments, where the market is split according to demographics, behaviour, benefits, geographical location and socio economics.

The marketing analysis, which include market characteristics, market trends and drivers, SWOT analysis and PESTLE analysis. 

The marketing strategy which assesses where the organisation is, where it is going and how it will get there. 
You will learn:
The unit "Understanding Marketing for Managers" will provide the learners with a comprehensive understanding of the marketing concepts. The unit will help you learn the following:
The process involved in marketing research such as gathering data, understanding customer needs and preferences.

The fundamental principles of marketing.

The role of marketing in the whole business strategy.

The elements of marketing mix which include product, price, promotion and place. 

The impact of digitalization in marketing.

The use of digital platforms such as twitter and LinkedIn to reach a wide range of customers.

The impact of analysing consumer behaviour such as repeat customers on marketing strategies.

Assessing the factors that influence purchasing decisions such as subsidised price. 

The role of marketing communication such as sales promotion and advertisements in promoting products and services.
What is the purpose of studying this unit?
The purpose of this unit is to equip learners with the relevant knowledge and skills in marketing. The unit will help learners in the following areas:
Enhancing their communication skills in marketing.

Understand the role of marketing.

Learn the difference between marketing strategies and marketing tactics and how to align them.

Learn the marketing context.

Gain a comprehensive knowledge on the marketing principles and practices.

Gain collaboration skills essential in marketing.

Learn how to conduct internal marketing analysis.

Gain knowledge on how to effectively implement marketing strategies that are aligned with organisational objectives.

Acquire the relevant skills in making decisions on market research, product development. Branding and customer needs.

Stay updated with the marketing trends and digitalisation.
The possible outcomes are as follows:
The possible outcomes of unit assessing your own leadership capabilities and performances are: 
Learners will enhance their ability to conduct market research and analyse customer needs, which is crucial in decision making.

Provision of quality products to the customers. 

The students will gain a better understanding of the marketing principles and practices essential in growth and development of organisations.

Provide good public image and good will for organisations. 

Learners will enhance their collaboration skills, which is vital in marketing. 

Improved ability to advance in technology and effectively use the digital channels to drive marketing initiatives.

Learners will have enhanced strategies in branding, which is vital in brand recognition and increasing customer loyalty and satisfaction.

Improved strategies on product development

Learners will have enhanced their ability to make informed marketing decisions.

Learners will have improved their communication skills, which is vital in marketing. 

It will have equipped learners with the relevant skills to assess customer needs, evaluate the market demand, determine the product development and price them.
The requirements for entry are as follows:
The requirements for entry in the unity "Understanding Marketing for Managers" include:
The basic computer skills to help learners to effectively learn and use the digital marketing platforms and tools.

Learners must be proficient in both written and spoken English because the course materials are delivered in English.

Learners are required to have at least a bachelor degree in the business and marketing related fields. 

Learners taking this course are also required to have relevant work experience in managerial roles, with the responsibilities for marketing and decision making.
To enrol in this unit, learners are required to have the willingness to learn and implement the marketing principles and practices they learn. Different institutions have different requirements for taking this unit. Therefore, it is the duty of a learner to confirm with the provider their minimal entry for taking the course. 
What we can do to help
Assessing your own leadership capabilities and performance unit is a very wide unit that requires professionalism. Therefore, the students have a high workload making it hard for them to deliver on time. This is where we come in to help learners handle their tasks effectively and efficiently. We are professionals who are experienced in handling the complex tasks of the unit Marketing for Managers. We are dedicated to ensuring you deliver quality and unique work that will leave the tutors wowed. 
Since marketing for managers is a complex field, it needs a high level of specialisation to be able to succeed. We are professionals who understand the marketing trends and best practices, hence delivering top notch work. With our help, you are able to optimise your efforts and achieve quality results on time. Being that we are professionals in handling marketing tasks, we work quickly and efficiently to deliver your tasks faster and more effectively than you can do on your own. We provide high quality, unique and outstanding content for marketing. We write all your work from scratch, observing all the requirements to ensure uniqueness and professionalism. 
Your good grades are our responsibility; therefore, we value providing you with tailor made assignments that are uniquely designed according to the requirements. We are dedicated to giving you all the relevant guidance and support system you need to ensure you succeed. We deliver free from error and plagiarism work. Book us today to free yourself from the worries of failing in your assignment. 
Related:
On-Time Delivery
Plagiarism-Free Assignments
High-Quality Assignments
Pocket-Friendly Services
Free Revisions
24/7 Customer Care Support
GPTZero Report