8600-341 Leading and Motivating a Team Effectively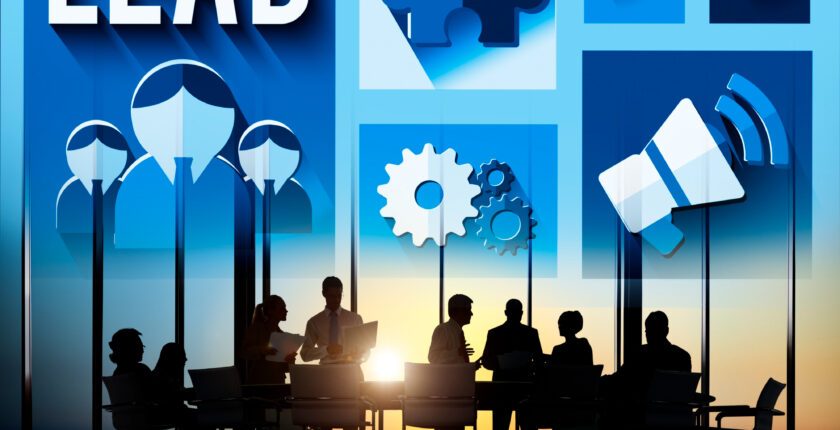 The ILM 8600-341 Leading and Motivating a Team Effectively, provides insightful tips and useful advice to help you develop your leadership abilities and motivate your team to produce excellent results. Effective leadership and the capacity to inspire teams are essential for fostering success and a positive work environment in today's dynamic business environment.
You will examine various leadership styles and gain a thorough understanding of the fundamentals of leadership throughout this course. You will discover how to modify your leadership style to fit various circumstances and team dynamics while maximizing the potential of your team members by looking at case studies and real-world scenarios.
Team performance is significantly influenced by motivation, and in this course, you will learn about the variables that affect both individual and team motivation. You will learn strategies for motivating and energizing your team, clearly communicating expectations, and giving constructive criticism. You can foster a culture of open communication and collaboration to create a work environment where team members feel appreciated, empowered, and inspired to perform well.
Another essential component of leadership is delegation, and you will learn practical tips for doing it well. You will learn to assign tasks effectively, utilize the abilities and strengths of your team members, and foster their professional development by striking a balance between accountability and autonomy.
The ILM 8600-341 courses will ultimately give you the skills and knowledge you need to effectively lead and inspire your team, resulting in exceptional performance and organizational success.
Unit aim
The goal of the ILM 8600-341 course, "Leading and Motivating a Team Effectively," is to provide participants with the fundamental abilities, information, and approaches required to develop into effective leaders who can motivate their teams to achieve their objectives. The purpose of the course is to give students a thorough understanding of leadership concepts, effective communication skills, motivational techniques, delegation procedures, and performance management strategies.
Learning outcome
The following are the learning outcomes for the course ILM 8600-341, "Leading and Motivating a Team Effectively":
Participants will gain a thorough understanding of the fundamentals of leadership, including various leadership philosophies and how they can be applied to various contexts and team dynamics.

Effective communication: Participants will acquire the ability to communicate effectively to convey clear expectations, offer helpful criticism, and promote candid discussion within their teams.

Motivational tactics: Participants will learn tried-and-true methods for inspiring and motivating their team members, resulting in a productive workplace that encourages high performance and engagement.

Techniques for delegation: Participants will gain practical knowledge of efficient methods for leveraging the abilities and skills of their team members while maintaining autonomy and accountability.

Performance management: Participants will gain knowledge of how to monitor team performance, establish goals, give regular feedback, and resolve any issues that may come up. This will enhance team dynamics and productivity.

Collaboration and problem-solving abilities will be developed by participants, who will also learn how to promote diverse viewpoints and effectively solve problems within their teams.

Participants will learn how to foster an atmosphere where team members feel appreciated, empowered, and supported in their pursuit of professional development.

Exceptional team performance: Participants will be prepared to lead exceptional team performance and contribute to organizational success by putting the knowledge and skills they have learned from the course to use.
The overall goal of the course's learning objectives is to provide participants with the abilities, information, and mindset needed to effectively lead and inspire their teams, create a positive work environment, and produce exceptional outcomes.
What can we do to help?
Supporting Learners with ILM 8600-341 Assignment Help How to Motivate and Lead a Team Successfully Assignment
Assignment completion is an essential component of learning because it enables students to apply and strengthen their acquired knowledge and skills. ILM assignment help can be very helpful for students taking the ILM 8600-341 course, "Leading and Motivating a Team Effectively," in completing their assignments. ILM assignment help can help students in the following ways:
Clarity and Understanding: Students must adhere to the detailed instructions and requirements that are frequently included in assignments. ILM assignment help can make assignment questions more understandable, ensuring that students know exactly what is expected of them. With this help, students are better able to comprehend the assignment's goals, purpose, and main ideas they must cover.

Structure and organization: A well-structured and organized approach is necessary for assignments. The introduction, main body, and conclusion of assignments can all be effectively structured with the aid of ILM assignment help. It may also offer advice on how to present information logically by cogently organizing ideas, claims, and supporting details.

Research and references: Assignments frequently call for an in-depth investigation as well as the use of reliable sources. ILM assignment help can help students find the right resources to gather the information they need, including scholarly journals, books, and reliable websites. Additionally, it can help students correctly cite and reference their sources using the right referencing style (for example, APA, MLA, or Harvard).

Critical Analysis and Application: Learners are frequently required to critically analyze theories, concepts, and actual situations as part of their assignments. Learning how to analyze and evaluate information, apply theoretical knowledge to real-world situations, and present well-reasoned arguments or recommendations are all skills that ILM assignment help can teach students.

Language and Presentation: Communication in assignments must be effective. ILM assignment help can help students improve their writing abilities by ensuring that their papers are clear and concise, and use the right language and terminology. Additionally, it can assist students in presenting their ideas in a polished and interesting way, enhancing the overall impact of their assignment.

ILM assignment help may offer feedback on students' rough drafts, making suggestions for improvement and pointing out areas that require more work. This criticism enables students to improve their assignments, making sure they adhere to the necessary standards and successfully address all of the evaluation criteria.
Getting ILM assignment help can give students the direction, assistance, and knowledge they need to succeed in their assignments for the ILM 8600-341 course. By taking advantage of this help, students can better their knowledge of the subject, develop their assignment-writing abilities, and ultimately improve their academic performance.
Related Articles:
On-Time Delivery
Plagiarism-Free Assignments
High-Quality Assignments
Pocket-Friendly Services
Free Revisions
24/7 Customer Care Support
GPTZero Report