8605 – 401 Planning and Leading a Complex Team Activity
September 21, 2023

Posted by:

admin

Category:

ILM Level 4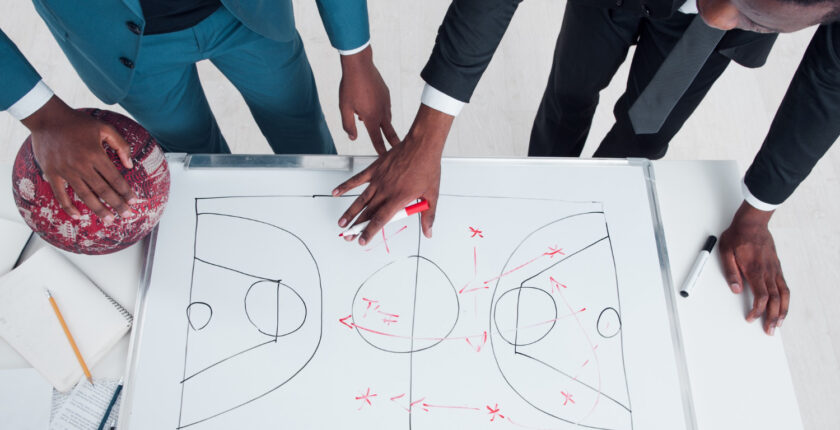 8605 – 401 Planning and Leading a Complex Team Activity is a dynamic and essential course designed to equip leaders and managers with the knowledge, skills, and strategies needed to successfully plan, organize, and lead complex team activities within their organizations. In today's fast-paced and ever-evolving business landscape, the ability to coordinate and manage teams effectively is paramount to achieving organizational goals and maintaining a competitive edge.
This course delves into the intricacies of team dynamics, communication, decision-making, and problem-solving within the context of complex projects or activities. Participants will explore advanced leadership principles, techniques for fostering collaboration, and strategies for overcoming the unique challenges that arise when managing multifaceted teams.
Throughout the course, participants will gain practical insights, tools, and best practices that can be applied in real-world scenarios, enabling them to take on leadership roles with confidence and competence. Whether you are a seasoned leader looking to enhance your team management skills or an emerging leader aspiring to lead complex projects, ILM 8605-401 provides the knowledge and resources needed to excel in the ever-demanding field of team leadership.
Unit purpose and aim(s)
The primary aim of ILM 8605-401 is to empower candidates to effectively plan and lead intricate team activities that serve as demonstrative showcases of their leadership capabilities.
Learning outcomes
By the end of the course, candidates should be able to:
Plan a Complex Team Activity: Demonstrate the ability to design and execute a comprehensive plan for a complex team activity, considering all relevant variables and contingencies.
Assessment Criteria:
Define the purpose, aims and objectives of the activity

Identify the tasks and resources required for the activity, including any operational constraints that apply 

Produce a plan for the implementation of the activity

Assess the risks and any operational or safety issues that apply to the activity
2. Communicate Information on the Activity to Your Team: Effectively communicate the goals, expectations, and necessary information related to the complex team activity to all team members, fostering clarity and alignment.
Assessment Criteria:
Present information on the activity to your team, inviting questions and seeking to clarify any uncertainties

Communicate allocations of roles and responsibilities to team members 
3. Review Own Ability to Lead a Team Through a Complex Activity: Self-assess and reflect on one's leadership skills and performance in guiding a team through a complex activity, identifying areas for improvement.
Assessment Criteria:
Collect feedback on your ability to lead the team through a complex activity. 

Review own performance, identifying leadership strengths and weaknesses

Produce a development plan to improve own planning and leadership skills, using feedback and self-assessment
These learning outcomes and associated assessment criteria are designed to ensure that candidates can proficiently plan, communicate, and assess their leadership capabilities in the context of leading complex team activities.
Related Articles:
On-Time Delivery
Plagiarism-Free Assignments
High-Quality Assignments
Pocket-Friendly Services
Free Revisions
24/7 Customer Care Support
GPTZero Report