8605-412 Managing Meetings
November 16, 2023

Posted by:

admin

Category:

ILM Level 4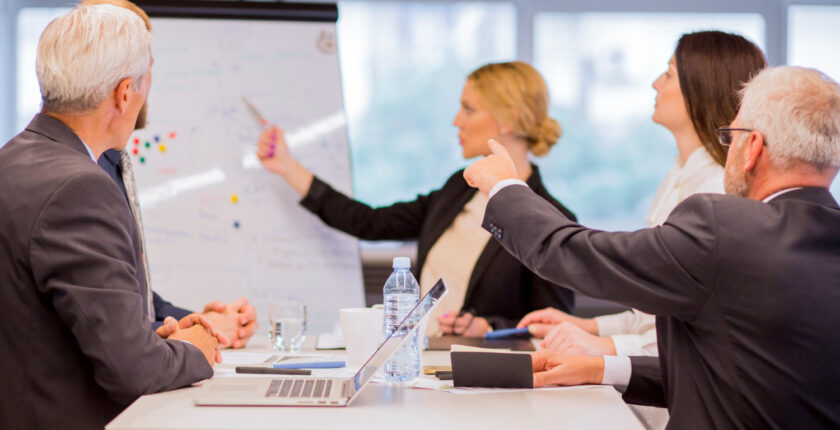 Introduction
8605-412 Managing Meetings stands as a key unit within the ILM Level 4 module, dedicated to enhancing the skills and competencies of middle managers, empowering them to effectively fulfill leadership duties and responsibilities within their respective organizations. This unit plays a pivotal role in augmenting the leaders' capabilities to influence and mobilize members within their operational domain, facilitating the efficient conduct of meetings directed at achieving specific organizational objectives.
Given the responsibility of middle managers to communicate information effectively across various organizational levels, including junior managers, team leaders, supervisors, and employees, as well as providing comprehensive reports to top management, the ability to conduct meetings becomes paramount. It requires careful consideration of the communication context, location, and the hierarchical structure of individuals involved in the meeting.
The primary purpose of this unit is to cultivate an understanding and proficiency in effectively managing meetings, a critical duty and responsibility for middle managers. By imparting effective management skills, the unit significantly contributes to enhancing the capabilities of both practicing and potential middle managers in their administrative roles. The unit, delivered through 15 hours of guided learning, holds substantial weight, accounting for 3 credit values in the overall assessment of the ILM Level 4 module. It stands out as one of the core units within the designated area of study.
Who is this unit suitable for?
Conducting meetings stands out as a routine responsibility for various stakeholders within an organization. Specifically tailored to meet the learning needs and interests of middle managers, 8605-412 Managing Meetings is crafted to foster a distinct level of performance in communication and an understanding of principles associated with effective meeting management, aligning closely with the standards expected of middle managers in their professional practice.
While primarily designed for middle managers, this unit extends its applicability to other stakeholders with responsibilities involving the organization and facilitation of meetings. Top managers, in particular, benefit from the information and knowledge presented in the unit, enhancing their skills in leading the organization at a broader level.
Furthermore, the unit serves as a valuable resource for individuals at lower levels of management. Junior managers and team leaders can leverage the insights within the unit to enhance their ability and competency in effectively managing meetings. Additionally, it serves as a preparatory tool for future leadership positions, whether as middle managers or top managers, thus contributing to the efficiency of succession planning within the organizational leadership structure.
Learning Outcomes
Upon successful completion of the unit, learners should demonstrate the following competencies:
Understanding Meeting Types:

Grasp the distinctions between various types of meetings within the organization and discern the contextual appropriateness of each type in achieving intended goals.

Purpose and Objectives Comprehension:

Develop an understanding of the purpose and objectives of meetings, enhancing awareness of the necessity of these gatherings within the organizational framework.

Resource Identification:

Identify the resources required for the effective conduct and management of meetings within their areas of operation.

Procedures and Policies Familiarity:

Understand the procedures and policies governing the inclusion of individuals in meetings, including those invited to participate.

Supportive Contribution Facilitation:

Assist meeting attendees in making effective and pertinent contributions both before and during the actual meeting.

Performance Evaluation:

Evaluate personal performance in managing meetings across different platforms, identifying both areas of weakness and strengths in the role.

Personal Development Plan Creation:

Develop a personal development plan aimed at addressing identified weaknesses and improving personal performance as a meeting chair.

Progress Monitoring:

Monitor the progress of actions recommended by relevant meeting attendees.

Action Evaluation:

Evaluate personal actions stemming from the meeting against organizationally set deadlines.

Impact Assessment and Reporting:

Effectively evaluate and report the impacts of meeting recommendations and plans against organizational goals and objectives.
Key Learning Areas
8605-412 Managing Meetings delves into critical aspects surrounding the effective management of meetings, encompassing attendee engagement and the successful implementation of plans agreed upon during these sessions. Key areas of focus within this unit include:
Principles of Managing Meetings:
This learning segment is designed to equip learners with fundamental principles essential for orchestrating effective meetings. It encompasses insights into various meeting types, identifying suitable contexts for each type, establishing goals and objectives for meetings, and the nuanced process of inviting attendees.
Evaluation of Personal Performance:
Given the imperative for middle managers to continually enhance their meeting-handling and chairing skills, 8605-412 Managing Meetings is dedicated to providing them with the requisite information and skills for effective performance management. This learning area offers diverse strategies for monitoring personal performance in chairing meetings. Learners gain an understanding of methods for collecting and analyzing feedback from attendees, along with creating personalized development plans aimed at addressing identified weaknesses. The ultimate goal is to ensure that middle managers can consistently improve and contribute effectively to the organization.
Monitoring Agreements Made in a Meeting:
This learning segment is dedicated to ensuring that learners possess the skills to effectively monitor and assess the execution of actions recommended during a meeting. This proficiency involves the ability to allocate necessary resources for action implementation and to delegate responsibilities efficiently to ensure the actions reach completion.
Within this learning area, learners receive guidance on cultivating effective time management skills essential for overseeing actions through to their completion within the specified deadlines set during the meeting. Finally, leaders are equipped with the capability to articulate progress reports to the relevant meeting attendees. This segment encompasses crucial information to be included in progress reports on actions agreed upon during a meeting, thereby enhancing overall communication among meeting participants.
An assessment
Upon concluding the unit, learners undergo an evaluation to gauge the attainment of learning objectives. This assessment entails the completion of a 3000-word task, specifically designed to scrutinise the comprehension of both theoretical concepts and practical applications acquired during the course of the unit.
References
Blanchard, K. H., & Johnson, S. (2004). The one minute manager (Rev. ed.). Berkley Books.
Covey, S. R. (1989). The 7 habits of highly effective people: Powerful lessons in personal change. Free Press.
Drucker, P. F. (1967). The effective executive. Harper & Row.
Mintzberg, H. (1975). The nature of managerial work. Harper & Row.
Peter, D. R., & Hull, W. S. (2007). The Peter Principle: Why things always go wrong. Collins.
Related Articles:
FAQ
What is the primary focus of the unit 8605-412 Managing Meetings?
The unit primarily focuses on providing essential principles and skills for effectively managing meetings, handling attendees, and ensuring the successful implementation of plans agreed upon during meetings.
Who is the target audience for 8605-412 Managing Meetings?
The unit is designed for middle managers seeking to enhance their skills in conducting and chairing meetings. However, it is also beneficial for individuals at various organizational levels involved in planning and facilitating meetings.
How is personal performance in managing meetings evaluated in this unit?
The unit addresses the continuous improvement of middle managers' performance in handling meetings. It provides strategies for monitoring personal performance, collecting feedback from attendees, and creating development plans to enhance meeting chairing skills.
What key areas of learning are covered within the unit 8605-412 Managing Meetings?
The unit covers principles of managing meetings, evaluation of personal performance, and monitoring agreements made in a meeting. These areas include understanding meeting types, setting goals, effective time management, and reporting progress on actions agreed upon.
How are learners assessed upon completion of the unit?
Learners undergo evaluation through a 3000-word assessment that focuses on examining their understanding of both theory and practice learned within the unit.
On-Time Delivery
Plagiarism-Free Assignments
High-Quality Assignments
Pocket-Friendly Services
Free Revisions
24/7 Customer Care Support
GPTZero Report