8605-413 Managing Marketing Activities
November 16, 2023

Posted by:

admin

Category:

ILM Level 4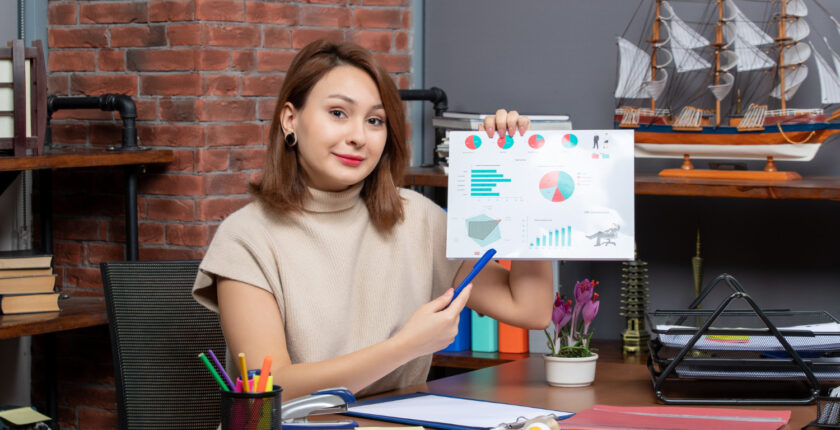 Introduction
8605-413 Managing Marketing Activities is a pivotal unit within the ILM Level 4 module, centered on enhancing managers' awareness of their crucial role in elevating their organizations' market performance. Middle managers, as key contributors, play a vital role in steering their organizations towards sales and market share targets. Achieving these objectives necessitates adeptly managing strategies to position the organization strategically, leveraging available marketing tools to meet predetermined goals and objectives.
The unit entails grasping marketing principles and effectively executing marketing activities that involve identifying market segments, understanding market needs, and orchestrating a market mix that ensures customer expectations are met comprehensively. By immersing managers in these responsibilities, 8605-413 Managing Marketing Activities aims to heighten their awareness and empower them to successfully navigate marketing programs, contributing to overall organizational success.
The primary objective is to cultivate an understanding of critical marketing strategies and mixes instrumental in achieving organizational goals—an essential responsibility for both practicing and potential middle managers. Delivered through 15 hours of guided learning, this unit significantly contributes 3 credit values to the culmination of the ILM Level 4 module, positioning it as a cornerstone within the curriculum.
Who is this unit suitable for?
Various leaders within the organization bear the responsibility of effectively marketing products and services to ensure the attainment of organizational goals and objectives within their designated areas of oversight. In this context, 8605-413 Managing Marketing Activities is a unit meticulously crafted to impart managers across diverse organizational domains with pertinent insights essential for achieving optimal marketing outcomes.
This unit equips managers with information crucial for comprehending the significance of marketing within the organizational framework and delves into the fundamental principles of marketing essential for meeting organizational targets. While primarily designed to offer support and learning opportunities for middle managers overseeing specific departments or regions with direct customer interaction, it is applicable to managers at all levels.
The relevance of this unit extends to top-level managers, as well as first-line managers and team leaders seeking preparation for future leadership roles within the organization. External consultants engaged in providing support to management in the development of marketing strategies and structures for product and service marketing can also benefit. By fostering an understanding of critical organizational facets and the overarching marketing process, the unit contributes to success in the marketing endeavor.
Learning Outcomes
Upon successful completion of the unit, learners should demonstrate the following competencies:
Distinguish Between Product and Service Marketing:

Exhibit an understanding of the distinctions between marketing strategies tailored for products and services.

Describe Various Marketing Mix Components:

Provide a comprehensive summary of the various elements encompassed in a marketing strategy, highlighting the marketing mix factors.

Identify Applicable Marketing Strategies:

Recognize and articulate diverse marketing strategies that can be effectively implemented within the organization, particularly in their areas of responsibility.

Evaluate Market Segmentation Effectiveness:

Assess the organization's proficiency in identifying market segments that categorize consumers based on their needs or characteristics.

Analyze Marketing Mix Effectiveness:

Scrutinize the effectiveness of the marketing mix employed for the organization's product or service being marketed.

Offer Recommendations for Marketing Management Improvement:

Generate informed recommendations based on thorough reviews aimed at enhancing the management of marketing activities to meet organizational targets and goals.
Key Learning Areas
8605-413 Managing Marketing Activities serves as a comprehensive unit designed to empower middle managers with a deeper understanding of the market and equip them with the necessary practices to achieve marketing goals. This unit encompasses both foundational principles and monitoring techniques for effective marketing. The primary areas covered include:
Principles of Managing Marketing:
This learning segment aids learners in gaining a nuanced understanding of marketing within the business context. It initiates by guiding them to discern the variances between product and service marketing, a critical aspect in comprehending the nature of their market offerings.
Furthermore, learners delve into various marketing principles, including the marketing mix, product differentiation, and customer segmentation. Additional insights cover the product life cycle, marketing strategies, growth and development, and the strategic framework developed by Porters. Tools for situation analysis and environmental scanning are also provided, enabling learners to grasp market trends affecting sales targets.
Review and Monitoring Marketing Practices:
This learning area focuses on elucidating the learner's role in evaluating the effectiveness of implemented marketing strategies. It guides learners in comprehending diverse methods for collecting both primary and secondary data, enabling them to analyze information and derive valid recommendations and conclusions regarding market trends.
Within this segment, learners receive guidance on effective tools for reporting findings, ensuring influence over various organizational activities. This involves adeptly presenting recommendations and substantiating them with data to enhance overall process efficiency.
An assessment
At the conclusion of the unit, learners undergo a comprehensive evaluation process. This assessment entails a written examination, where learners are tasked with producing a 4000-word paper, responding to questions presented within the unit.
The assessment is designed to encompass both theoretical concepts and practical applications. Structured questions incorporate case studies and simulated exercises, challenging learners to apply the acquired theory in a practical context to solve problems. This multifaceted approach enables assessors to effectively gauge the attainment of learning goals and objectives by evaluating the responses provided.
References
Kotler, P., Armstrong, G., Brown, L., & Adams, C. (2014). Marketing (14th ed.). Pearson Education.
Belch, M. A., & Belch, G. E. (2008). Advertising and promotion: An integrated marketing communications perspective (7th ed.). McGraw-Hill/Irwin.
Churchill, G. A., Borden, J. L., & Walker, S. (2001). Marketing research: Methodical foundations (9th ed.). Dryden Press.
Wind, Y., Mahajan, V., & Peterson, R. A. (2003). Marketing strategy and framework (3rd ed.). Irwin McGraw-Hill.
Zeithaml, V. A., Bitner, M. J., & Gremler, D. D. (2018). Services marketing: Integrating customer behavior, relationship management, and strategy (7th ed.). Pearson.
FAQ
Who is the primary audience for the unit 8605-413 Managing Marketing Activities?
This unit is designed for middle managers seeking to enhance their understanding of marketing principles and practices within an organizational context.
What specific areas does the unit cover in terms of marketing principles?
The unit covers foundational aspects such as the differences between product and service marketing, marketing mix, product life cycle, and strategies including growth and development.
How does the unit address the practical application of marketing knowledge?
The unit incorporates structured questions, case studies, and simulated exercises to prompt learners to apply theoretical concepts in practical contexts, solving real-world marketing problems.
What role does environmental scanning play in the unit's content?
Learners are guided to utilize tools of situation analysis and environmental scanning to understand market trends that could impact sales targets.
How are learners assessed upon completing the unit, and what does the evaluation process entail?
The assessment involves a written examination where learners are required to complete a 3000-word paper, responding to questions that cover both theory and practical applications. Structured questions, case studies, and simulated exercises are used to evaluate the accomplishment of learning goals and objectives.
Related Articles:
On-Time Delivery
Plagiarism-Free Assignments
High-Quality Assignments
Pocket-Friendly Services
Free Revisions
24/7 Customer Care Support
GPTZero Report