8605-417 Managing and Implementing Change in the Workplace
November 17, 2023

Posted by:

admin

Category:

ILM Level 4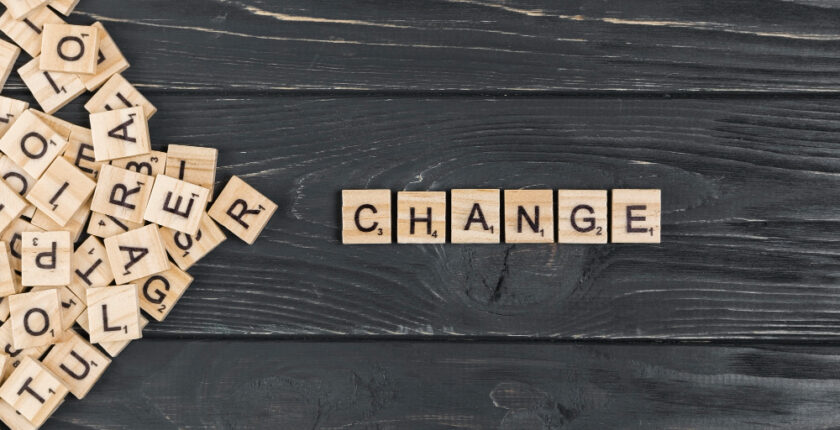 Introduction
8605-417 Managing and Implementing Change in the Workplace stands as a pivotal unit within the ILM Level 4 modules, specifically designed to enhance proficiency in managing change effectively within organizations. Workplaces inevitably undergo significant changes, prompted by shifts in the external environment or the internal imperative to adapt efficiently. In light of this inevitability, leaders within organizations must remain consistently prepared to adeptly handle and implement change within their spheres of operation and responsibility.
This transformative process is crucial for organizational success and resilience in the face of disruptions. Effectively managing and implementing change necessitates leaders to conduct thorough organizational and environmental analyses. This involves gaining insights into the areas requiring change and comprehending the capacity of the individuals they lead to navigate and adapt to these changes successfully.
Moreover, the process extends to the actual implementation of change, requiring leaders to provide the necessary support to the organization throughout this transformative journey. The primary aim and purpose of 8605-417 is to elevate awareness and proficiency in approaches to managing and implementing change, thereby ensuring its success within the workplace and subsequently enhancing the managerial performance of leaders. This unit encompasses 24 hours of guided learning and contributes significantly with 6 credit values toward the completion of the ILM Level 4 module.
Who is this unit suitable for?
Leaders at all levels must possess the capability to effectively implement and manage change within their spheres of operation. This involves the introduction of new methods for handling activities and providing support to the individuals under their leadership to seamlessly adapt to the changes introduced. In this context, 8605-417 Managing and Implementing Change in the Workplace is highly relevant for diverse leaders across the organization.
The unit is particularly tailored for middle-level managers, a group of leaders actively engaged in making tactical decisions that steer the organization through varying environments. Given their direct involvement in managerial roles, middle managers are well-suited for this unit, as they routinely navigate and manage different changing aspects within the organization. Moreover, the unit is equally relevant for executive management, responsible for making pivotal strategic decisions that align the organization with industry-level changes. Their ability to comprehend the nature of the changes and the needs of the individuals involved is crucial before implementing change initiatives.
First-level managers and team leaders also find value in pursuing this unit, as it equips them with skills essential for their future career and professional engagements. By undertaking this unit, individuals in these roles can develop the necessary competencies to navigate and lead through periods of change effectively.
Learning Outcomes
Upon completing the unit, learners will be proficient in the following:
Identifying Reasons for Organizational Change:

Recognize and understand various factors compelling organizations to undergo continual change.

Conducting Effective Environmental and Organizational Analysis:

Perform a thorough environmental and organizational analysis to pinpoint areas within the organization and the learner's sphere of responsibility where change is necessary.

Identifying Change Opportunities:

Recognize and seize opportunities for change arising from the environmental and organizational analyses conducted.

Assessing Benefits and Risks of Change Opportunities:

Evaluate the benefits and risks associated with identified change opportunities to ensure alignment with organizational goals and objectives.

Developing Implementation Plans for Change:

Formulate comprehensive implementation plans for the identified change, including strategies to evaluate, monitor, and facilitate the adaptation of individuals under the learner's leadership.

Creating New Approaches Based on Implemented Changes:

Innovatively devise new approaches and methods aligned with the implemented changes within the workplace, fostering a dynamic and adaptive organizational culture.
Key Learning Areas
8605-417 Managing and Implementing Change in the Workplace is a comprehensive unit dedicated to enhancing skills and abilities in effectively navigating people through change processes while ensuring alignment with organizational policies and objectives. The unit encompasses crucial areas of learning, including:
Understanding Reasons for Change:

Focuses on equipping learners with the capability to comprehend the context of change. Introduces various tools for environmental and organizational analysis such as PESTLE and SWOT analysis, enhancing the learner's ability to evaluate the need for change in the organization and their specific areas of operation. Identifies and explores different types of change, such as developmental, transitional, and transformational, guiding learners in understanding the characteristics of each type and effectively overcoming associated challenges during implementation.

Managing Change:

Vital for enabling learners to diagnose the need for change based on environmental and organizational analysis, identifying the context in which change is applied in the organization. Guides learners in developing skills to assess the risks and uncertainties linked to the change, creating effective strategies to mitigate these risks. Explores the use of established models such as system theory and process design to support decision-makers in the organization during the implementation of change. Introduces models like Bridge's transition model to aid learners in effectively managing individuals throughout the change process, enhancing their theoretical knowledge and supporting their ability to implement and manage change successfully.
An assessment
An evaluative method is employed to ascertain the accomplishment of learning goals and objectives in 8605-417 Managing and Implementing Change in the Workplace. This involves a comprehensive written assessment, demanding a 3000-word response from the learner. Within the assessment template, learners are prompted with questions designed to gauge their mastery of the theoretical information imparted during the unit.
Furthermore, the assessment delves into the practical application of acquired knowledge, incorporating case studies, simulated scenarios, or supervised practice. In these settings, assessors scrutinize learners' ability to implement learned information within an organizational context. This ensures that learners can adeptly apply their knowledge to enhance their professional capabilities.
Journals
Effective Change Management Strategies for Managers" by J. Smith (2023) in the Journal of Organization Change Management
Implementing Change Effectively: A Guide for Middle Managers" by P. Jones (2022) in the Handbook of Organizational Development
Creating a Culture of Change: A Practical Guide for Leaders" by M. Brown (2021) in the Journal of Leadership and Organizational Studies
The Importance of Change Management in Organizational Success" by D. Davis (2020) in the Strategic Management Journal
A Practical Guide to Managing and Implementing Change in the Workplace" by K. Williams (2019) in the Academy of Management Review
FAQ
Why is the unit 8605-417 Managing and Implementing Change in the Workplace crucial for middle-level managers?
This unit is tailored for middle-level managers who play a vital role in making tactical decisions to adapt the organization to changing environments. It equips them with essential skills to effectively handle and implement change within their areas of responsibility.
How does the unit address the identification of reasons for organizational change?
Learners are guided through various environmental and organizational analysis tools, such as PESTLE and SWOT analysis, to evaluate the necessity for change. This ensures a thorough understanding of the context and reasons driving organizational change.
What types of change are covered in the unit, and how are they distinguished?
The unit covers developmental, transitional, and transformational change. Learners are guided to identify the characteristics of each type, enhancing their ability to overcome challenges associated with implementing different types of change within the organization.
What methodologies are introduced to manage change effectively?
Learners are exposed to models like the system theory and process design models to diagnose change needs, assess risks, and develop strategies to mitigate uncertainties. Additionally, models such as the Bridge's transition model are presented to manage people effectively during the change process.
How is the unit assessed, and what does the assessment process entail?
Assessment involves a 3000-word written assignment where learners respond to questions within a template. It evaluates their theoretical understanding and practical application of the information through case studies, simulated situations, or supervised practice, ensuring the enhancement of their professional capabilities.
Related Articles:
On-Time Delivery
Plagiarism-Free Assignments
High-Quality Assignments
Pocket-Friendly Services
Free Revisions
24/7 Customer Care Support
GPTZero Report