8605-419 Understanding Work in Contemporary Society
November 17, 2023

Posted by:

admin

Category:

ILM Level 4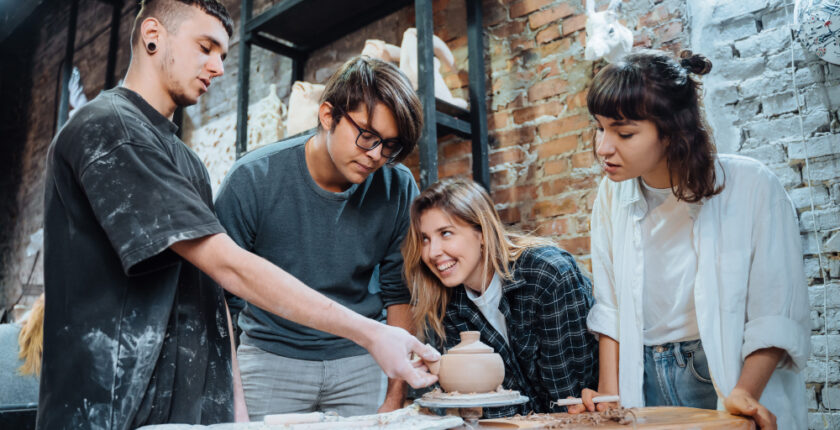 Introduction
8605-419 Understanding Work in Contemporary Society is a crucial unit within the ILM model, aiming to provide learners with a contextual understanding of their organization's position. The unit underscores the significance of organizations aligning themselves effectively with societal norms and values to enhance their success. In today's dynamic landscape, organizations must cultivate a perception of work that resonates with contemporary societal expectations and implement changes that enable them to adapt to the external environment, thereby elevating their industry performance.
This unit goes beyond merely evaluating the external environment; it empowers learners to comprehend the potential impacts on employee performance and the organization's ability to attain its goals and objectives. By fostering a deep understanding of the external environment, stakeholders can enhance their influence and ensure it aligns with the organization's needs.
The primary objective of this unit is to equip learners with insights into the nuances of working within the context of contemporary society. This involves a comprehensive understanding of external environmental changes and their implications for organizational productivity and performance. Delivered through 8 hours of guided learning, this unit contributes 3 credit values toward the completion of the ILM Level 4 module.
Who is this unit suitable for?
Managers within organizations must cultivate a profound understanding of the organizational context within society. This entails grasping the unique dynamics of the organizational setting and discerning the potential impact on overall performance. Hence, managers should assess the organization and contextualize its purpose and nature within the contemporary societal framework.
Unit 8605-419 Understanding Work in Contemporary Society is specifically tailored to enhance this contextual understanding among leaders. Primarily suitable for managers and organizational leaders, the unit is crafted to augment the capabilities of middle managers who play a pivotal role in steering the organization to adapt to its immediate environment. These managers are tasked with formulating plans to navigate the external environment within their spheres of responsibility. However, the unit's versatility extends its relevance to executive managers, offering them valuable insights into the business context. This ensures that their strategic decisions align seamlessly with external environmental changes that may impact the organization.
Beyond managerial roles, this unit is open to a broader range of stakeholders, including first-level managers, team leaders, and employees. By pursuing this unit, individuals can bolster their professional capacity and prepare themselves for potential leadership roles. Even external consultants, integral to aligning organizations with contemporary society, can benefit from the unit to cultivate a nuanced understanding of the work context within the modern societal landscape.
Learning Outcomes
Upon completing the unit, learners should demonstrate the following competencies:
Comprehensive Understanding:

Grasp the nature and purpose of the organization they are affiliated with.

Strategic Analysis:

Identify the strengths and weaknesses inherent in the organization's type and structure, assessing its alignment with the immediate external environment and its efficacy in achieving goals and objectives.

Environmental Impact Awareness:

Recognize the potential impacts of changes in the external environment on the organization and comprehend the diverse effects these changes may exert on its operations.

Strategic Recommendations:

Formulate informed recommendations for adaptive changes within the organization. These recommendations should be geared towards responding effectively to external environmental shifts and other influencing factors. The ultimate goal is to sustain organizational productivity and operational efficiency.
Key Learning Areas
Unit 8605-419, Understanding Work in Contemporary Society, is designed to cultivate an appreciation of organizations within the broader external environment. It aims to equip learners with the skills needed to comprehend factors influencing work dynamics within an organization. Key areas of focus within the unit include:
Understanding the Organization:

This segment of learning aims to enhance learners' critical evaluation skills regarding organizations and their contextual settings. It involves delving into the nature and purpose of organizations, with an emphasis on comprehending how organizational models, structures, and formats impact performance in achieving goals and objectives. Learners are introduced to various organizational structures and types, gaining insights into their advantages and disadvantages. This knowledge is crucial in understanding how organizational types contribute to adapting the company to the external environment and facilitating success in fulfilling organizational tasks and responsibilities.

Impact of Environmental Factors on Organizational Success:

This learning area delves into comprehending changes in the external environment and their potential impacts on organizations. It encompasses technological aspects, competitive dynamics, and social developments in the external environment that could influence an organization's operations and performance. Learners are guided in understanding diverse methods for acquiring and utilizing information, including both secondary and primary data. This knowledge enhances their ability to formulate adaptive techniques aligning the organization with its environment. The learning process also emphasizes the need for a learning organization to effectively adapt to environmental changes.
An assessment
Upon concluding the unit, learners are tasked with an assessment to gauge their performance comprehensively. This assessment comprises two components:
Written Assessment:

Learners are provided with a structured template where they must articulate their understanding of the theoretical information acquired during classroom or virtual learning experiences. Through written responses, they demonstrate their grasp of the concepts learned in the academic setting.

Supervised Practice:

In addition to the written component, learners undergo supervised practice, evaluating their ability to implement the principles learned within organizational settings. This practical assessment ensures that learners can effectively apply their theoretical knowledge in real-world scenarios, affirming their competence and readiness for practical application in their professional roles.
Journals
The Changing Nature of Work in Contemporary Society" by J. Smith (2023) in the Journal of Organizational Behavior
The Impact of Technological Change on Work in Contemporary Society" by P. Jones (2022) in the Academy of Management Review
The Role of Social Media in Shaping Work in Contemporary Society" by M. Brown (2021) in the Journal of Management Studies
The Implications of Globalization for Work in Contemporary Society" by D. Davis (2020) in the Journal of International Business Studies
A Practical Guide to Understanding Work in Contemporary Society" by K. Williams (2019) in the Organizational Behavior and Human Decision Processes journal
FAQ
What is the primary focus of the unit "Understanding Work in Contemporary Society"?
The unit concentrates on developing an understanding of how organizations operate within the context of the external environment, emphasizing factors that influence work dynamics.
Who is the target audience for this unit?
The unit is designed for managers, leaders, and various stakeholders within organizations who seek to comprehend the relationship between the organization and the contemporary societal context.
How does the unit address the nature and purpose of organizations?
It provides learners with tools to critically evaluate organizational structures, models, and formats, exploring their impact on achieving organizational goals and objectives.
What external environmental factors are covered in the unit?
The unit delves into technological advancements, competitive landscapes, and social developments, elucidating how these factors can impact an organization's operations and performance.
What assessments are involved in evaluating learners' performance in this unit?
The assessment process includes a written component, where learners respond to a template, showcasing theoretical understanding. Additionally, supervised practice assesses their ability to apply learned principles in practical organizational scenarios.
Related Articles:
On-Time Delivery
Plagiarism-Free Assignments
High-Quality Assignments
Pocket-Friendly Services
Free Revisions
24/7 Customer Care Support
GPTZero Report