8605-423 Using Quantitative Methods to Solve Management Problems
November 17, 2023

Posted by:

admin

Category:

ILM Level 4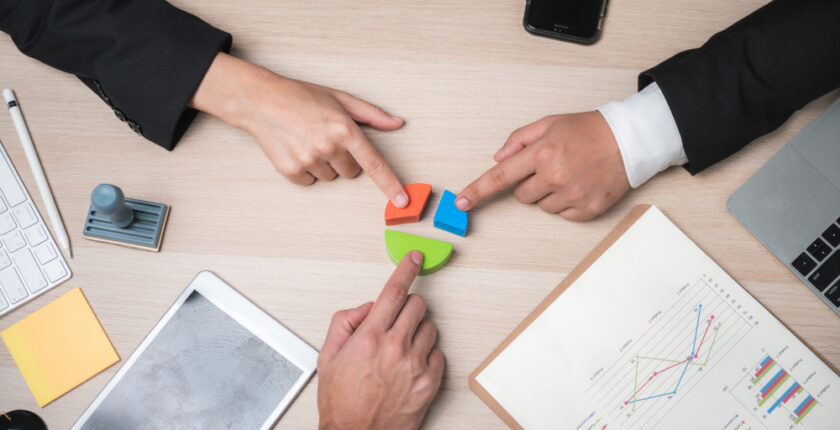 Introduction
8605-423 Using Quantitative Methods for Solving Management Problems is a pivotal unit within the ILM Level 4 module, dedicated to enhancing management proficiency in employing quantitative methodologies for data collection and analysis. In the contemporary organizational landscape, effective data handling is essential for adopting evidence-based practices and making informed decisions. This encompasses the identification of sources for statistical and numerical data, along with the application of suitable methodologies to analyze this data, ensuring the resolution of critical issues within the organizational context.
In functional areas such as human resource management, budgeting, and marketing, leaders must prioritize rigorous techniques for assessing situations and comprehending key factors influencing the organization's ability to achieve its goals. This unit is meticulously crafted to augment leaders' competency in recognizing the significance of quantitative methods in informing decisions. It also equips learners with the requisite skills and techniques to proficiently collect and analyze quantitative data. The primary objective of this unit is to empower middle managers to adeptly employ quantitative methods in data analysis, thereby facilitating effective problem-solving within the realm of management. With a comprehensive coverage of 10 hours of guided learning, this unit holds a credit value of 6 in the ILM Level 4 module.
Who is this unit suitable for?
This unit is tailored for organizational leaders, emphasizing the importance of evidence-based procedures within the organization. Leaders are equipped with quantitative methods, enabling them to proficiently identify, gather, and analyze quantitative data to inform their judgments and decisions. Therefore, 8605-423, using Quantitative Methods of Solving Management Problems, is well-suited for leaders, providing them with the necessary skills to analyze data from various quantitative sources.
Specifically designed to address the learning needs of middle managers, this unit empowers them to conduct qualitative analyses of statistical or numerical data and apply these analyses to make informed organizational decisions. While middle managers are the primary target, the unit is versatile and beneficial for other stakeholders as well. Executive managers can benefit by using quantitative methods for predictive analysis, guiding their strategic decision-making processes.
External consultants can leverage this content to enhance their ability to support organizational decision-making, contributing to overall process efficiency. Even first-level managers and employees stand to gain from the unit, utilizing the insights to enhance their professional capabilities and align with the organization's goals within their respective roles and operations.
Learning Outcomes
Upon completing the unit, the learner should demonstrate the ability to:
Identify diverse management problems within the organization that necessitate the use of quantitative data.
Conduct thorough research on the identified problems, employing appropriate methods to gather quantitative data, including statistical information or numerical feedback within their areas of responsibility.
Proficiently utilize quantitative data analysis methods to analyze the collected data and derive meaningful interpretations.
Formulate recommendations for addressing the identified management problem, drawing upon the analyzed and interpreted data from the quantitative evaluation.
Conduct a comprehensive evaluation of the performance of the recommendations, grounded in quantitative data analysis, to assess their effectiveness.
Key Learning Areas
Unit 8605-423 Using Quantitative Methods of Solving Management Problems is designed to enhance proficiency in understanding and applying quantitative methods within organizational contexts for effective problem-solving. This comprehensive unit covers key areas, including research processes, quantitative data collection methods, and the analysis of data using quantitative techniques to achieve desired outcomes, along with interpreting the data.
1. Data Collection:
This segment of the unit emphasizes the development of skills necessary for identifying relevant quantitative data that supports decision-making and leadership practices within an organization. Learners are guided in crafting effective research questions for quantitative research and conducting the research process. Topics covered include sampling methods, data collection techniques, types of collected data, and processes involved in gathering numerical and statistical data. The section also facilitates an understanding of the distinctions between qualitative and quantitative data, enabling leaders to employ suitable strategies for quantitative research.
2. Quantitative Data Analysis:
Learners are equipped with the ability to comprehend various aspects of data analysis using quantitative approaches. The unit guides utilizing different software for quantitative data analysis and ensures learners can interact effectively with such tools to manage data. Additionally, critical insights are offered on data tabulation through charts and graphs, determination of data characteristics (central tendency and dispersion), and statistical computations and representations. The focus extends to enhancing the ability to employ probability distributions for informed decision-making. Learners are introduced to methods like hypothesis testing, correlational analysis, and regression analysis, empowering them to apply these techniques in their managerial practices.
An assessment
The evaluation of the unit involves a written assessment designed to gauge the learners' mastery of the content imparted throughout the instructional period. This assessment incorporates a template featuring questions related to the unit's topic, which learners are obligated to complete. The structured format of these questions ensures a comprehensive examination of both theoretical understanding and practical application derived from the unit's instructional material.
This assessment methodology aims to provide a robust measure of the learners' proficiency, encompassing their ability to comprehend the theoretical concepts and apply acquired knowledge in practical scenarios.
Journals
Quantitative Methods for Managers" by J. Smith (2023) in the Journal of Management Education
Using Data to Make Better Decisions" by P. Jones (2022) in the Harvard Business Review
The Role of Quantitative Methods in Management Problem-Solving" by M. Brown (2021) in the Journal of Business Research
Applying Quantitative Methods to Improve Organizational Performance" by D. Davis (2020) in the Strategic Management Journal
A Practical Guide to Using Quantitative Methods to Solve Management Problems" by K. Williams (2019) in the Academy of Management Review
FAQ
What is the primary focus of this unit?
The unit concentrates on enhancing the understanding and utilization of quantitative methods within an organizational context for effective problem-solving in management.
Who is the target audience for this unit?
This unit is tailored for leaders within organizations, particularly middle managers, seeking to develop skills in quantitative data analysis to inform decision-making.
How does the unit address data collection processes?
The unit provides insights into identifying relevant quantitative data, formulating research questions, and conducting effective quantitative research, covering aspects such as sampling methods and data types.
What does the Quantitative Data Analysis section encompass?
Learners are guided through various software applications for quantitative data analysis, including tabulation techniques, understanding data characteristics, statistical computations, probability distributions, and methods like correlational and regression analysis.
How is the unit assessed?
The unit's assessment involves a written evaluation comprising a template with questions, ensuring a comprehensive examination of both theoretical understanding and practical application.
Related Articles:
On-Time Delivery
Plagiarism-Free Assignments
High-Quality Assignments
Pocket-Friendly Services
Free Revisions
24/7 Customer Care Support
GPTZero Report