5HR02 Talent Management and Workforce Planning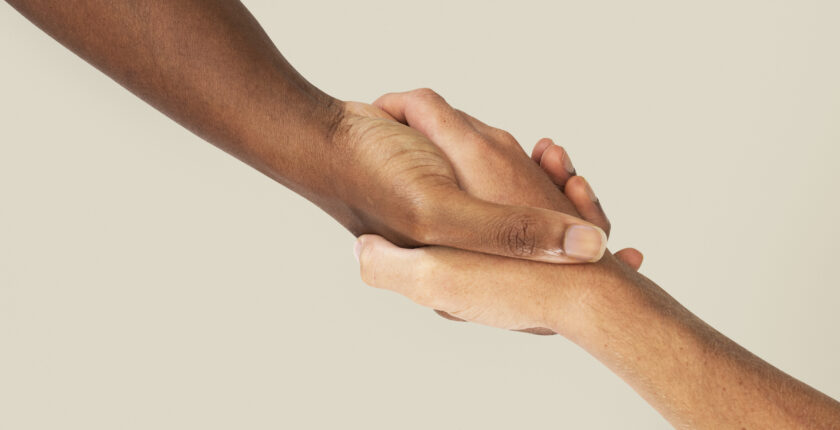 5HR02 is a unit that teaches students how to interpret labour market trends and use them in workforce planning to attract qualified applicants. Learners consider the role of employers in placing their companies in the labour market. Before making resourcing decisions, professionals research the labour market to ensure that they have the proper personnel for the open positions in the company.
Learners will understand various workforce planning procedures and methodologies, as well as various recruitment and selection approaches. These are critical in ensuring that successful workforces are formed to increase employee retention. In addition, the unit provides data on employee turnover trends in organizations and develops methods to improve staff retention and talent development.
In addition to managing important personnel, talent management and workforce planning help businesses to create a high-performance workplace. As a result, students should make this module one of their top priorities in their studies. We'll go through some relevant assignment examples and themes to help you learn even more effectively. As a result, we've organized the examples into sections based on the module's learning objectives.
Activity 1: Extend Your Understanding Of Labor Market Trends And Their Significance For Workforce Planning.
What is the labour market, and what are its current trends?
Learners can write current labour market developments and labour market definitions. The characteristics of the labour market and labour market issues and analysis might be explored in this question. A learner might better know workforce planning by knowing labour market trends.
Discuss the labour market's importance in workforce planning.
The labour market significantly impacts workforce planning, also known as human resource planning. The lower the unemployment rate, the more the labour market improves. Because HR must concentrate on workplace behaviours, the labour market's efficacy is greatly increased. By linking the labour market to workforce planning, students can demonstrate the importance of the labour market in the business.
Activity 2: Explain How Organizations Position Themselves And The Impact Of A Changing Labor Market On Resourcing Decisions.
How can an organization improve its position?
This question might be posed to the students because it relates to becoming the preferred employer. HR plays a significant part in developing workforce strategies to become a more competitive employer. As a result, students can discuss why workforce planning is critical for select companies associated with the organization to improve the labour market.
What is the impact of the labour market on human resource planning?
The labour market has a significant impact on resourcing decisions. As a result, students should have a basic understanding of workforce practices to determine the effectiveness of HR in the labour market. To answer this issue, you must consider labour market elements, the labour market in people management, advantages, and importance.
Activity 3: Evaluate Techniques To Support Workforce Planning And Explain Approaches To Succession And Contingency Planning, Assessing The Strengths And Weaknesses Of Different Methods Of Recruitment And Selection Aimed At Building Effective Workforces.
What are the methods for workforce planning?
In this question, approaches for analyzing current and future workforce demands should be highlighted. The learner can write about this question using the methodologies and elements approach to workforce planning with the support of workforce analytics. The many types of workforce planning and the influencing factors might affect workforce planning. As a result, the students have a thorough understanding of HR planning methodologies.
What is the difference between succession planning and contingency planning?
The process of succession planning and contingency planning and their definitions can be described in the first half of the response. After that, students can differentiate between succession and workforce planning. Steps of succession planning and contingency planning should also be highlighted, as well as the development of succession planning, essential parts of contingency planning, creating a solid succession plan, and lastly, the approach to effective succession planning.
Mention many recruitment and selection methods, along with their advantages and disadvantages.
With a definition of an individual approach, the student can demonstrate the many ways or methods of recruiting. The success and failure rates differ depending on the method. As a result, by thoroughly knowing each approach, the student will be able to write about the strengths and weaknesses, or advantages and disadvantages, of the various recruitment and selection methods and their distinctions.
Activity 4: Examine Turnover And Retention Trends And Compare Different Approaches To Developing And Retaining Talent Looking At How Organizations Build Talent Pools.
Discuss employee retention and turnover.
The CIPD Level 5 HR learner should be familiar with turnover and retention techniques to assist firms in keeping their best employees. The relevance, advantages, and benefits of employee turnover can be discussed before moving on to what causes high employee turnover, the five key drivers of employee retention, and the differences between employee retention and turnover.
What methods do you use to develop and retain talent?
There are various ways to retention and talent management when it comes to workforce planning. As a result, the CIPD level 5 HR course student can also discuss alternative retention tactics, talent management approaches, elements or important areas of talent management, and some of the best retention practices to answer this question.
Activity 5: Learn About The Importance Of Managing Contractual Arrangements And Onboarding.
Why is contract management so important?
The student can write about the significance of contract management by describing the definition and fundamentals of contract management, the purpose of contract management, contract management aspects and processes, and various forms of contracts at work.
Define onboarding and describe its significance.
Write a definition for onboarding, and then talk about why it's vital. Onboarding terms, benefits of appropriate onboarding, and the influence of onboarding on the organization's performance should all be discussed.
Related Articles:
On-Time Delivery
Plagiarism-Free Assignments
High-Quality Assignments
Pocket-Friendly Services
Free Revisions
24/7 Customer Care Support
GPTZero Report